'15 Impact Classes: Top 10
Posted
8 years 9 months ago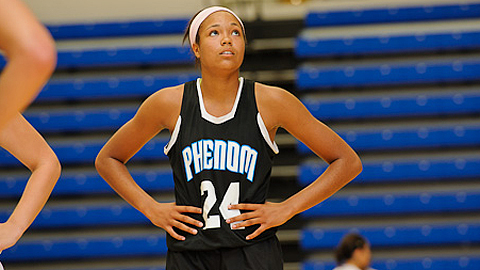 Connecticut signee Napheesa Collier could have a major impact on the post-Breanna Stewart era in Storrs. *Photo by Ty Freeman.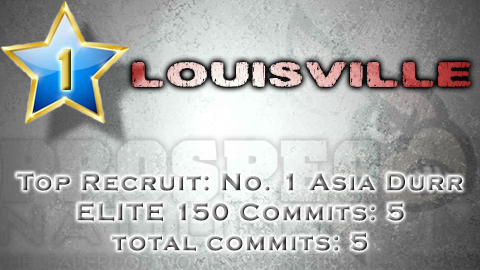 No. 1 overall Asia Durr is a big piece of the top ranked class but there is talent headed to campus joining Durr. Taja Cole is one of the most athletic guards in the class and joining her on the wing will be Brianna Jones, a proven scorer with an accurate pull-up jumper. Sam Fuehring is a versatile forward in the mold of current senior Sara Hammond while Erin DeGrate is a capable post scorer who should be able to defend and rebound at a high level.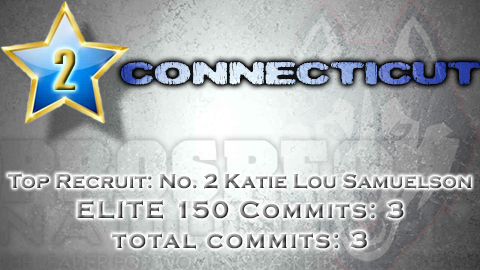 The Huskies wrapped up their 2015 class early with three quick commitments in the spring. No. 2 overall prospect Katie Lou Samuelson has the potential to be the next "it" kid in Storrs. More than anything she is a shotmaker and Geno Auriemma and his staff have had excellent success with shot makers in the past. Napheesa Collier has an abundance of potential and could develop into one of the most versatile and impactful players in the country during her time in college while Dejanae Boykin is the consummate glue player who will play her role at a high level.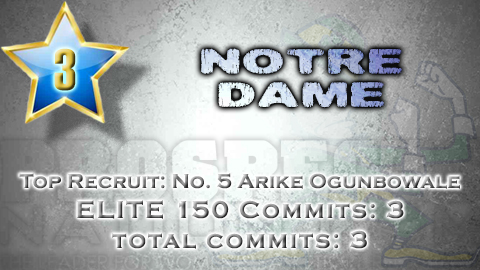 Notre Dame's 2015 class is currently comprised of two talented perimeter players -- wing Marina Mabrey and point guard Ali Patberg. Mabrey is a high level shooter who has a well-rounded offensive game. She lacks a step off the bounce but she is crafty and clever enough with the ball to be effective. Patberg might be the smartest point guard in the class. She has very good size for the position as well as high-level ball skill.
Duke focused on adding talent and depth to the perimeter positions this summer and it was able to accomplish both with a deep class of five perimeter players. Angela Salvadores will bring an immediate scoring punch to the backcourt while Kyra Lambert and Haley Gorecki have the ability to play both guard spots and create scoring opportunities for their teammates. Crystal Primm and Faith Suggs are two talented wings who both bring something a little different to the table. Suggs is an elite perimeter defender while Primm is more offensive-minded and likes to attack off the bounce.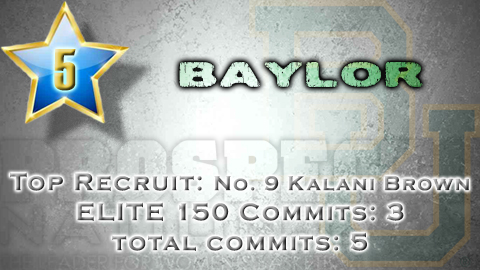 The Baylor Bears were able to make a big jump late in the early signing period as they landed the two highest rated uncommitted players in the country when Kalani Brown and Beatrice Mompremier both decided to pledge the Big 12 school within a week. Adding two four-star posts to a class that already included four-star post Justis Szczepanski-Beavers, four-star guard Alexandria Gulley, and three-star guard Alyssa Dry gives Baylor a talented five-player class.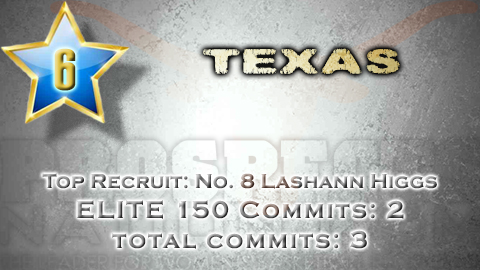 Texas currently has a talented three-player class of Lashann Higgs Christina Aborowa and Jordan Hosey. Higgs is the embodiment of an electric guard. She has elite athleticism and as she learns to change speeds and use her athletic ability to punish defenders she will only become more and more effective playing the game. Hosey is a talented prospect who brings versatility to Texas' lineup. She can defend multiple positions, score in transition, and rebound the basketball. As an international student who transferred to the United States for high school. Aborowa is a unique talent who will bring length and mobility to the Texas frontcourt. She is a capable rebounder and shot blocker who could make an offensive impact later in her career.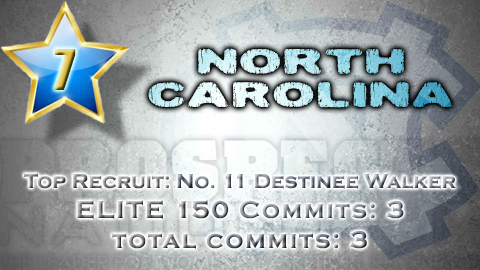 The Tar Heels had jumpstart on their 2015 class when Stephanie Watts committed in the summer before her junior year of high school. With Watts in hand, the Tar Heels were able to focus their sites on landing a quality post player, eventually securing a verbal commitment from four-star international post Eternati Willock and then were able to go to Orlando, Fla., to lure Destiny Walker to North Carolina. The trio of Watts, Willock, and Walker gives North Carolina two of the top 25 players in the ELITE 150 and a highly regarded international post.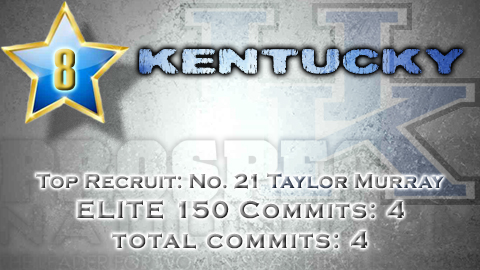 Kentucky has a four-player class that consists of a point guard Taylor Murray, a hybrid post Batouly Camara, a scoring wing with size, Maci Morris, and a combo guard with range, Morgan Rich. Murray, Camara, and Morris are all top five players at their respective position while Rich is a glue player who could prove to be a valuable piece as Kentucky moves to change the way it plays.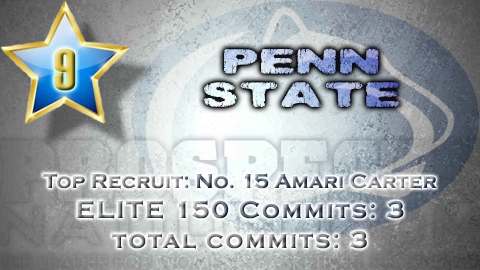 Although she is coming off an ACL injury, when healthy Amari Carter is one of the most talented scoring options in the class. Joining her at Penn State will be an aggressive point guard in Teniya Page who has the smarts to run a team and the mentality to go get her own offense when need be. In the post Penn State has Jaylen Williams and Ashanti Thomas on the way. Williams is an athletic post with very good size who could develop into a nice piece down the road while Thomas is a capable post with a nice set of tools who should be able to make an immediate contribution on the defensive side of the floor while she learns to piece it together offensively.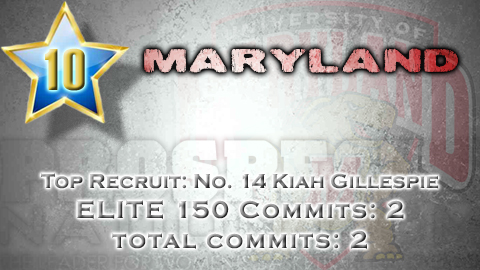 Maryland scored two top 25 prospects for the class of 2015 as they garnered commitments from Kiah Gillespie and Brianna Fraser. Both Gillespie and Fraser have the ability to play multiple positions and will give Maryland production on both offense and defense. Gillespie is a talented inside-outside scorer with the potential to an all conference type contributor while Fraser is a quality back to the basket scoring option and a capable shot blocker. Follow @KeilMoorePSB

Moore is the Director of Scouting for the JumpOffPlus.com National Scouting Report and international scouting report. He has been a member if the women's basketball community for more than six years as a trainer and evaluator. He can be reached at keil@prospectsnation.com.