Posted
8 years 2 months ago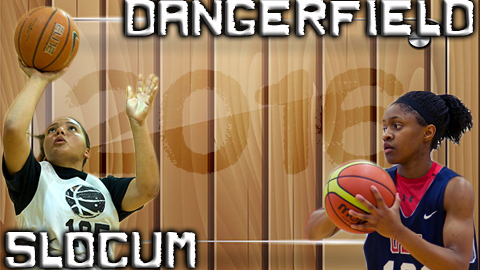 Both the east coast and west coast Huskies have five-star point guards committed in 2016.
As the final few 2015 players make their respective decisions during the early signing period, the class of 2016 officially is on the clock. In one year the current junior class will be celebrating by signing their collective NLI's.
Even though the 2015's are just finishing up, the 2016's have be making plenty of moves on the recruiting front. To date six of the top 11 players in the 2016 ELITE 60 have made verbal commitments. Among those commitments are the class' two highest rated point guards, Crystal Dangerfield of Murfreesboro, Tenn., who committed to Connecticut, and Destiny Slocum of Meridian, Idaho, who committed to Washington. The dynamic lead guards are ranked fourth and fifth, respectively.
With two players ranked in the top 17 spots – No. 10 Jackie Young of Princeton, Ind., and No. 17 Erin Boley of Hodgenville, Ky. – the Fighting Irish of Notre Dame currently take the top spot of the 2016 Recruiting Class Rankings.
Washington has two more highly regarded prospects in addition to Slocum. No. 60 Mai-Loni Henson of Temecula, Calif., and four-star lefty point guard Aarion McDonald of Fresno, Calif., give the Huskies ample fire power very early in a recruiting class that could be as many as six deep.
Oklahoma comes in at third with No. 9 Nancy Mulkey, the 6-foot-9 post from Cypress, Texas, leading the class. The Sooners also have versatile combo guard Chelsea Dungee of Okmulgee, Okla.,, the No. 28 prospect in the class.
Rounding out the top five are Connecticut and Vanderbilt, both of whom have five-star prospects on tap in 2016.

Hansen is managing editor of ProspectsNation.com and a McDonald's All-American selection committee member. He was the national director of scouting for ESPN HoopGurlz from 2005 until 2012. He can be reached at chris@prospectsnation.com.