2017 McDonald's All-American Selection
Posted
6 years 2 months ago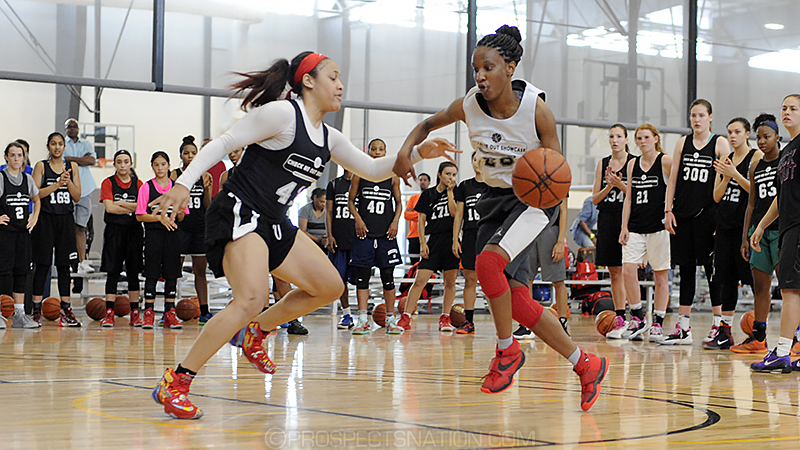 Both Kiana Williams (white) and Chennedy Carter (black) earned elite status in the 2017 class by playing top competitiion throughout their prep careers. *Photo by Chris Hansen.
Late Sunday evening the 24 players selected for the 2017 McDonald's All-American Games were announced. This is the 40th anniversary for the games, though the girls game wasn't added until 2002.
LINK: Meet the players.
Time will tell if the 2017 group can outdo the fantastic battle and finish that Amber Ramirez (TCU) and 2016 game MVP Sabrina Ionescu (Oregon).
Tennessee earns the honor of most signed recruits in the game with four. Six other programs signed two players making the cut – Baylor, Connecticut, Louisville, Stanford, Texas and USC.
As is usually expected in the current landscape of grassroots basketball, the Lone Star State claims the most players in the girls' game with six. Similarly expected is California, which trails only Texas, with four players this year.
In terms of player rankings, 14 of the top 15 in the ProspectsNation.com ELITE 150 made the team. And unlike the boy's game rosters, all 24 of the players have made their college choices.