Adidas All-American Standouts
Posted
3 months 1 week ago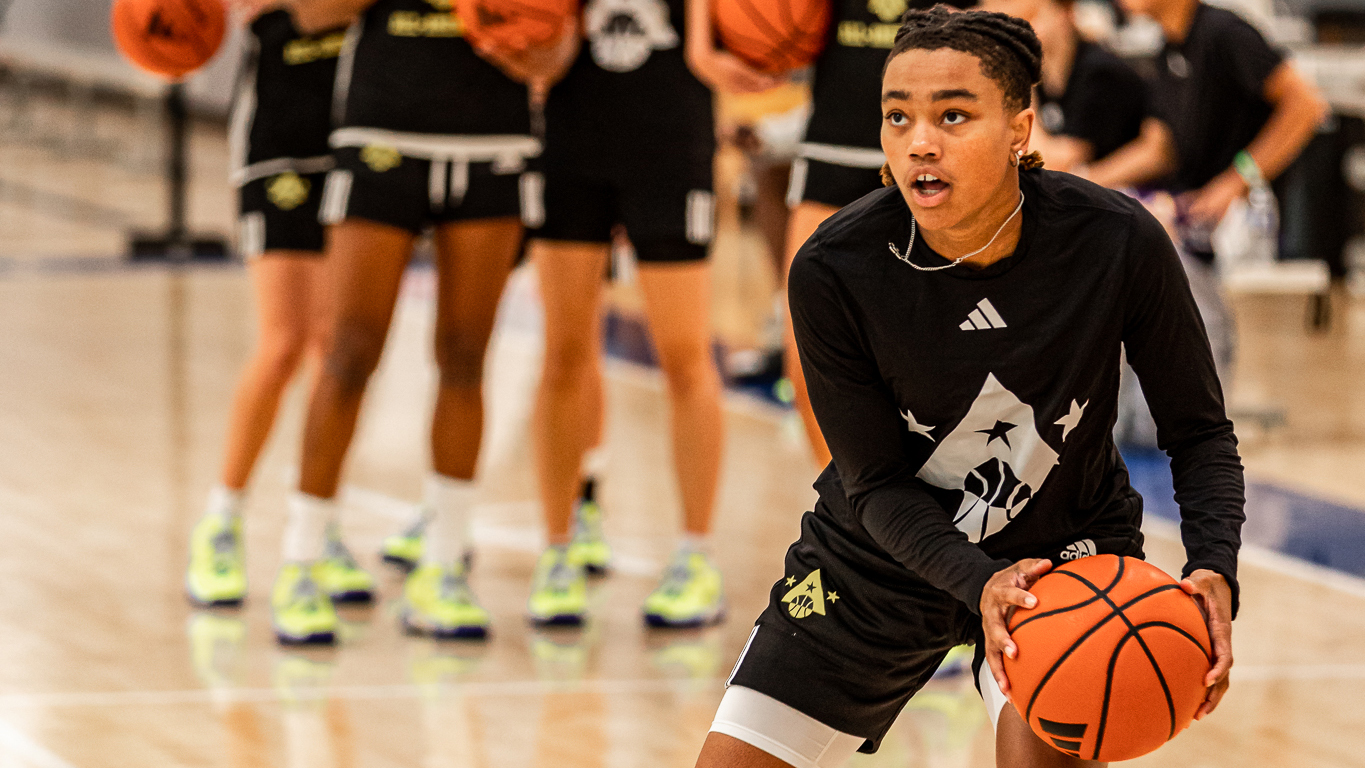 Liv McGill, a Florida commit from Minnesota, works at the 2023 Adidas All-American Camp. *Photos courtesy of Adidas.
LADERA RANCH, California — Nestled in the vibrant enclave of Ladera Ranch, the stage was set for an extraordinary showcase of talent and dedication at the Adidas All-American Camp. A culmination of relentless perseverance, tireless commitment, and the undeniable synergy between athletes and the iconic three stripes, this event shone as a beacon of recognition for the exceptional performers from the 3Stripes Select Basketball Girls Circuit.
The Adidas All-American Camp held on August 2-3 in Ladera Ranch, CA, showcased a remarkable display of talent and skill from some of the most promising young basketball players.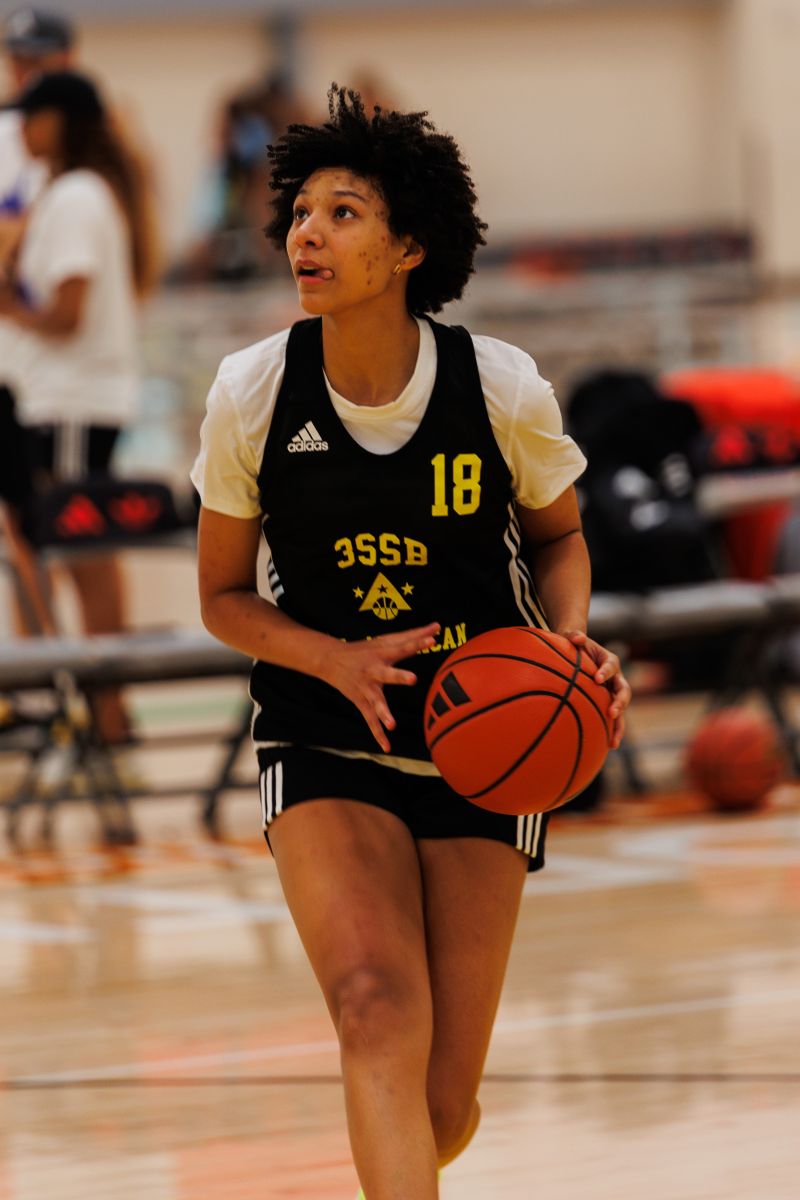 Among the standouts, Kalysta Martin, a committed player for Texas Tech, left a lasting impression with her exceptional length and versatility on the perimeter. Her remarkable shooting range underscored her scoring prowess, while her agility and adeptness in open space highlighted her dynamic court presence. With an array of skills, Martin's performance signaled a bright future and a valuable contribution to Texas Tech's basketball program.
Another standout, Liv McGill, a 5-foot-9 guard committed to Florida, exhibited an impressive playing style well-suited for the next level. Her lightning-fast crossovers and explosive drives past defenders showcased her offensive prowess. McGill's willingness to absorb contact and finish plays with finesse demonstrated her scoring capabilities, making her a force to be reckoned with.
Lexi Blue, a committed player for Virginia Tech, showcased a composed and poised approach that exuded a sense of steadiness and control. Her ability to let the game unfold naturally, relying on her strengths rather than forcing plays, contributed to effective decision-making and an impactful presence on the court.
Ahnay Adams, a future Miami commit, captivated the audience with her flashy playmaking and impressive one-on-one skills. Her lightning-quick movements and adept shot-making ability showcased her prowess as a dynamic playmaker.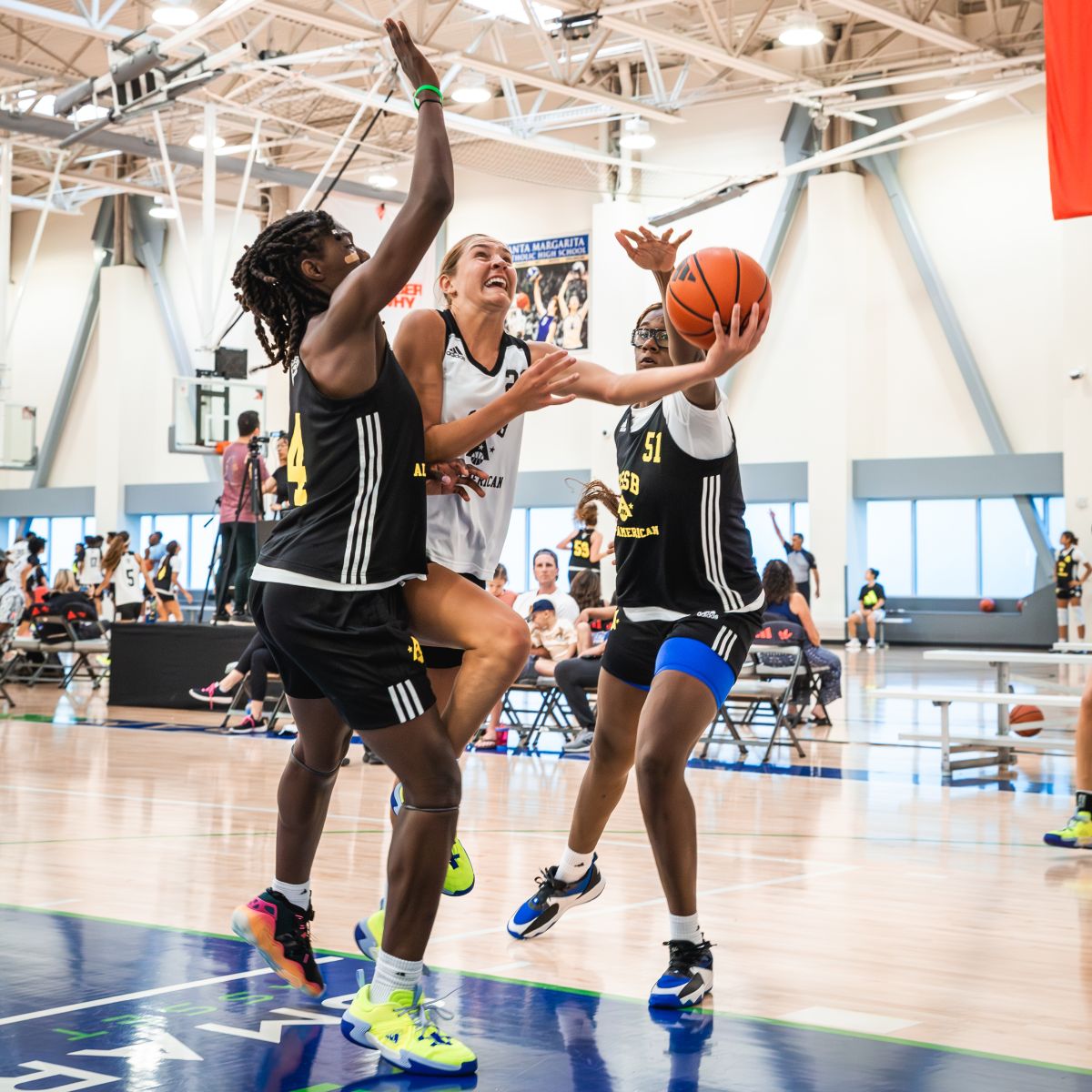 Emilee Skinner is pushing the argument to be one of the best ever out of the State of Utah. Her play at camp put an exclamation mark on what was a dynamite summer.
Hailee Swain, who is set to join Stanford, displayed growing leadership qualities, bringing together a diverse array of talents to function as a cohesive unit. Her ability to lead and inspire her teammates left a lasting impression.
Brinley Cannon, a 6-0 shooting guard committed to BYU, demonstrated exceptional accuracy from beyond the arc over the course of the camp, hinting at her potential to make an immediate impact for the Cougars.
Rian Forestier, a charismatic lead guard and combo guard committed to USC, stood out not only for her basketball IQ but also for her remarkable ability to uplift her teammates. Her leadership and unselfish play left a positive mark on the court.
Zya Vann, a point guard committed to Oklahoma, showcased her unwavering toughness and leadership by shouldering the responsibility of her team. Her well-rounded skills, scoring at various levels, and playmaking abilities were a testament to her all-around game.
Another player capping off a level-up quality summer is Sienna Betts. The Colorado-native has put herself in the discussion for consideration at the very top of the 2025 class.