Adidas EuroCamp: Team USA Select
Posted
5 months 3 weeks ago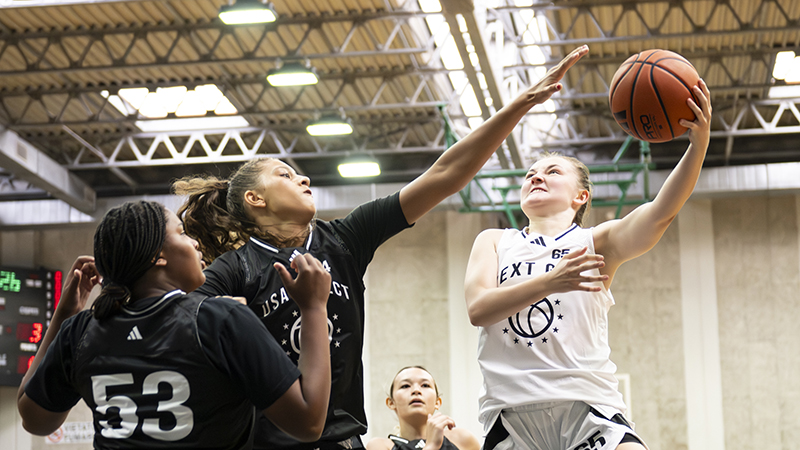 Sienna Betts extends for a block at the 2023 Adidas EuroCamp. *All Photos courtesy of @3ssbgcircuit.
TREVISO, Italy — This summer Adidas really stepped up its investment in creating an elite experience for some of the best female high school players. Adidas Basketball in concert with the 3SSB League brought girls to the EuroCamp for the first time.
A lineup of 20 players from the USA joined a similarly sized group of players from Europe for a four-team round robin event in Treviso, Italy. The entire group participated daily camp sessions before competing each evening.
There was no shortage of talent. After multiple camp sessions, practices and games here's what I learned coaching these players in a truly unique environment.
PART I – TEAM USA SELECT
Betts, is a lefty post who has made a big jump in her game in the physicality area. Earlier in her career the scout was push her out and play for her fade, one-leg Dirk finish. She's very good at powering to her right shoulder to finish extending with her left. When you take it away her counter is that tried and tested fade back to the middle. She did a great job of rebounding on the defensive end and had some point forward moments that allowed her guards to run and space.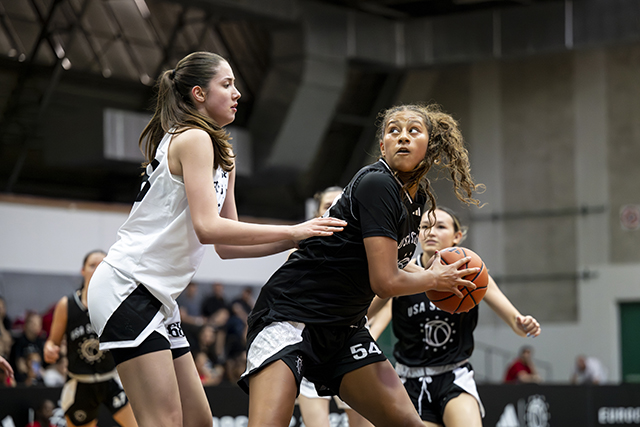 Because DeSouze was still returning from injury her play was pretty limited. She was certainly missed as the minutes she was able to scrimmage with the team she showed how well she can control things in the halfcourt while still be a terrific threat off the dribble.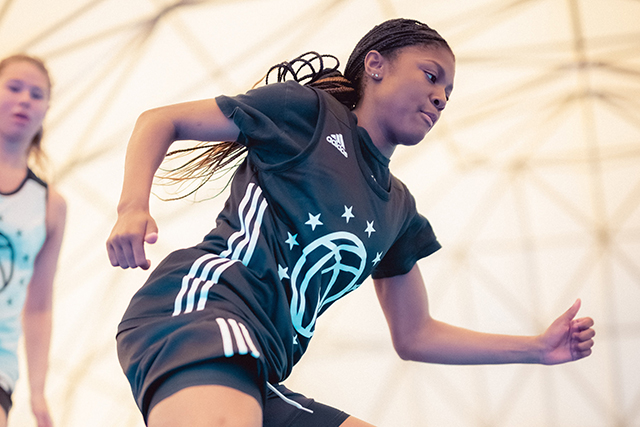 The phrase it's not how you start but how you finish definitely applies to Flemings. Back in the America she has a lot more responsibility for her team and she evolved as the tournament went on to find way to impact winning and losing. She rebounded the ball on the offensive end and found ways to create extra possessions.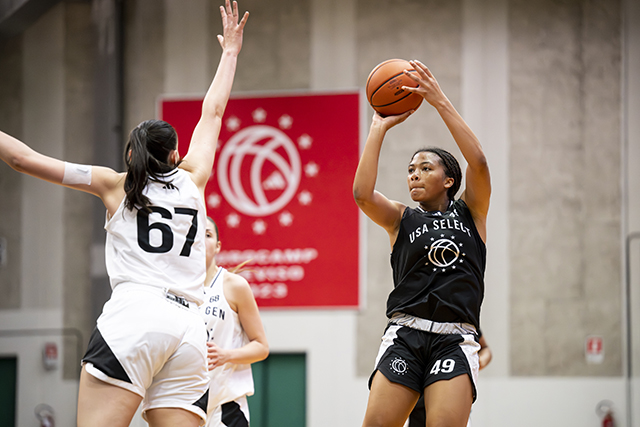 Forestier is a kid that we all know can shoot that thing. As the level of play goes up the USC commit will get run off the line. What she showed this week was a willingness to put the ball on the floor and get into the paint. She was more aggressive than we have seen, which seems to be a sign that she is emphasizing the attack and growing confidence.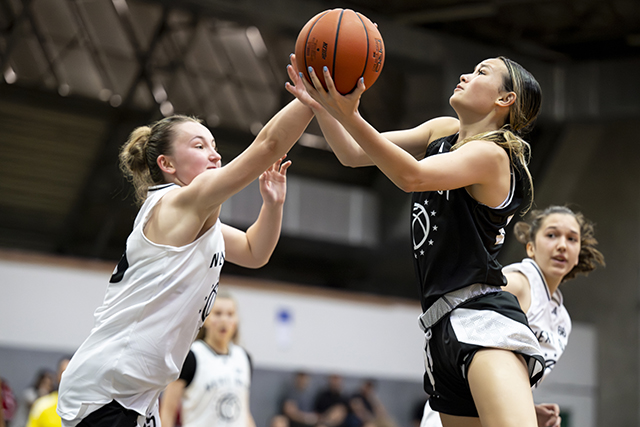 It has been a crazy 14-month run for Howell. From somewhat unknown to being able to compete in any gym against elite talent, her star has continued to rise with each new opportunity. She impacted her team with toughness, defense, rebounding, stretching the floor with jumpers. She didn't need touches to make her presence felt.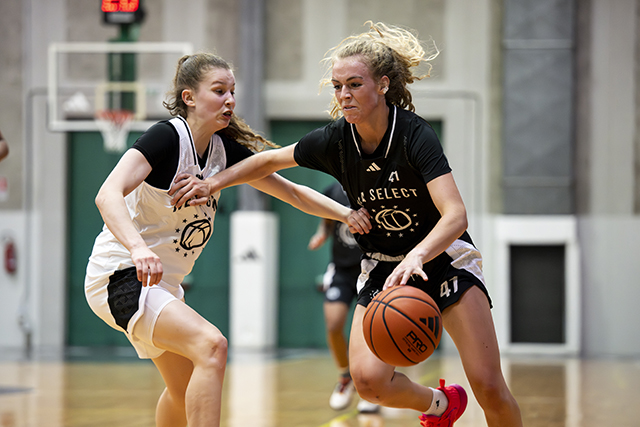 McGill jumped forward early in the trip as a willing on floor leader. Her energy was infectious and a tone setter for the entire group. She put a lot of pressure on the entire defense with her ability to get downhill against a lot of different looks. She scored it effectively and found teammates when the help came.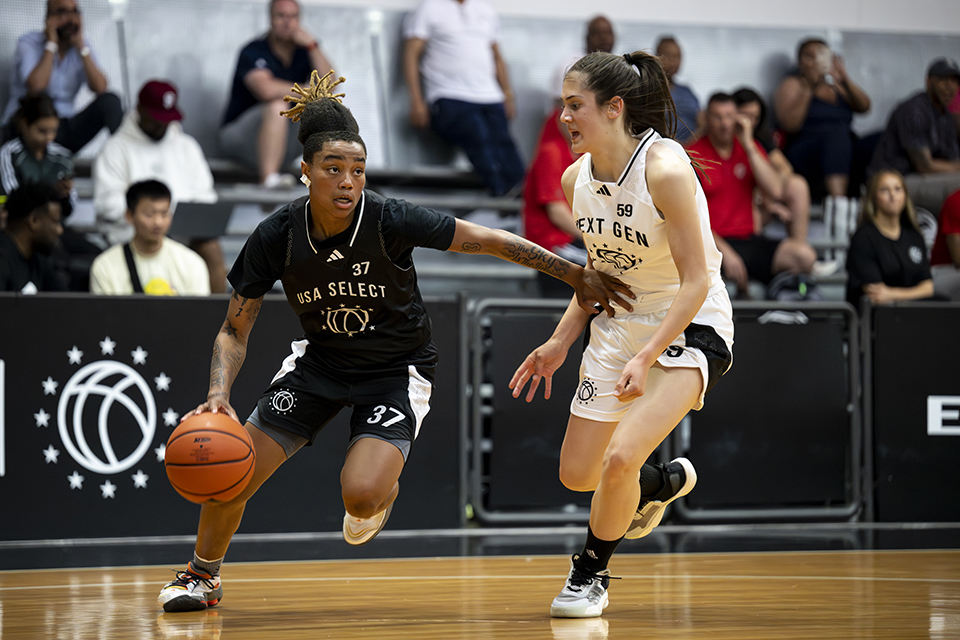 Strong was selected as the MVP of EuroCamp by the various coaches. She proved to be a match up nightmare. She was a physical rebounding asset as well as a dynamic passing threat from anywhere on the court. While she plays differently than Caitlin Clark her ability to punish you scoring or with tight window passing is not a stretch at this point.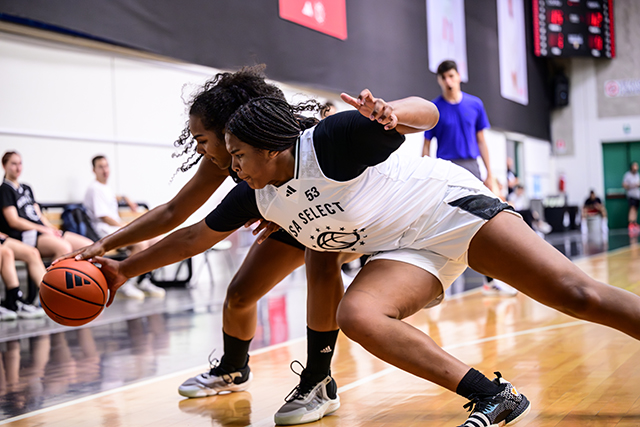 If you catch Vann on the wrong day, just be ready to be scored on. When she gets rolling she has so many ways to score it can be frustrating for the defense. She has that silent assassin flow to her game. If you go back far enough, think Vinnie "The Microwave" Johnson. Can we get to nickname to stick?
Wallace is a joy to coach and utterly annoying to coach against. Because her tool kit and I.Q. are so advanced your plan for her isn't going to go as smoothly as you think. She's got a chance at double-double every time out but you don't know where she's going to get it. Illinois is getting one heck of a ball player.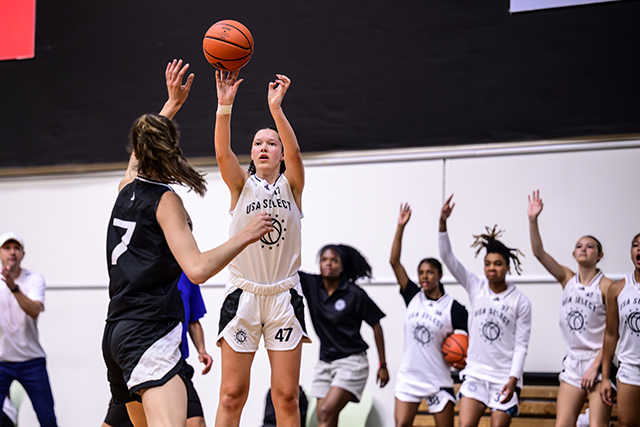 Perhaps nobody in the field of teams impacted the games as much on the glass as Wiseman. She's an agile interior player who does a lot of the dirty work. But mistaking that for her not being able to score is a mistake. She was able to mold her game to what her team needed which was physicality and to keep the ball moving.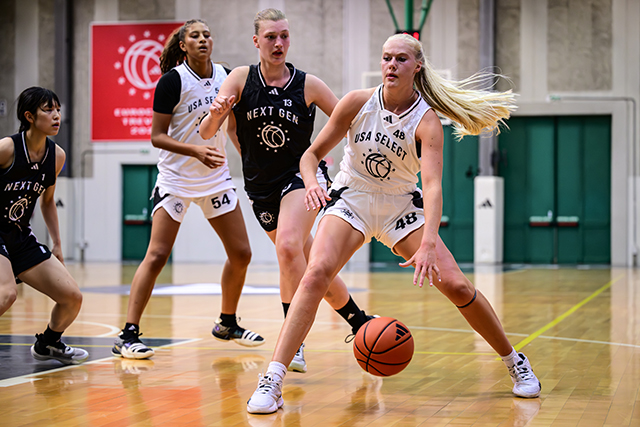 Chris Hansen is managing editor of ProspectsNation.com and serves on the McDonald's All-American and Naismith Trophy selection committees. He was a co-founder of and the national director of scouting for ESPN HoopGurlz from 2005 until 2012 and is the director of the Check Me Out Showcase and ELITE is EARNED events. He can be reached at chris@chrishansenbasketball.com.