BCS Recruiting Update - June 20
Posted
2 years 5 months ago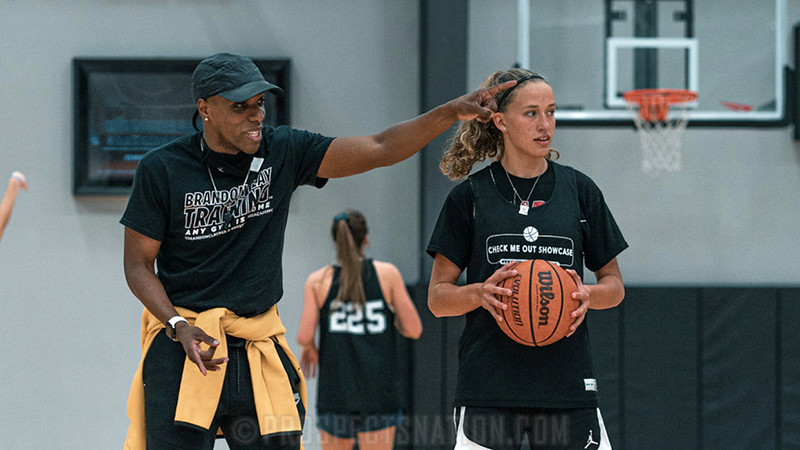 This column focuses on members of the Brandon Clay Recruiting Program and what they've been doing or have coming up on the recruiting trail.
Class of 2023 guard Ashlynn Shade of Noblesville, Indiana has established herself as one of the nation's premier prospects. She visited Tennessee and North Carolina last weekend with a couple more visits lined up before July evaluation period.
Class of 2022 guard Nicole Sanfilippo of New York is back on the board after re-opening her recruitment from Syracuse. Hofstra and Texas-Arlington immediately offered her.
Several prospects in the program have seen their recruiting take a jump after receiving invites to the USA Basketball 16-and-under Trials. Class of 2023 forward Mary Ashley Groot of Columbia, South Carolina as well as Class of 2024 prospects Cameron Rust of South Kingstown, Rhode Island and Chloe Spreen of Bedford, Indiana have all added new offers from Power Five schools since they got trials invitations.
AROUND THE RIM
Class of 2022 guard Hannah Schroeder of Hudsonville, Michigan has a new offer from Lake Superior State. She's a dual-sport athlete and very well might run track in addition to playing basketball at the college level.
Class of 2022 forward McClain Mahone of Wisconsin had a busy week. She received offers from both Mount Mary and John Wood. In between those, she came to train with our staff at the Brandon Clay Wisconsin Academy.
Class of 2022 wing Asia Gant of Locust Grove, Georgia has an offer from St. Andrews after visiting campus to workout. Gant made her presence felt at the Brandon Clay Training Academy to start the month.
Class of 2023 forward Maddie Petroelje of Hudsonville, Michigan now has an offer from Loyola Chicagoo. Petroelje projects as a high level shooting option in the class both on a regional and national scale.
Class of 2024 wing Ellery Minch of Indianapolis, Indiana figures to be a consistent name mentioned on a weekly basis between now and whenever she decides to commit. She'll visit Northwestern in the next week.

Brandon Clay serves as the Director of Scouting for ProspectsNation.com and owns The BrandonClayScouting.com Evaluation Report, which is read by more than 200 colleges and universities nationwide. He also serves as the Executive Skills Director for the Brandon Clay Scouting Academy Series.