BCT Atlanta Training Academy Spotlights
Posted
1 year 7 months ago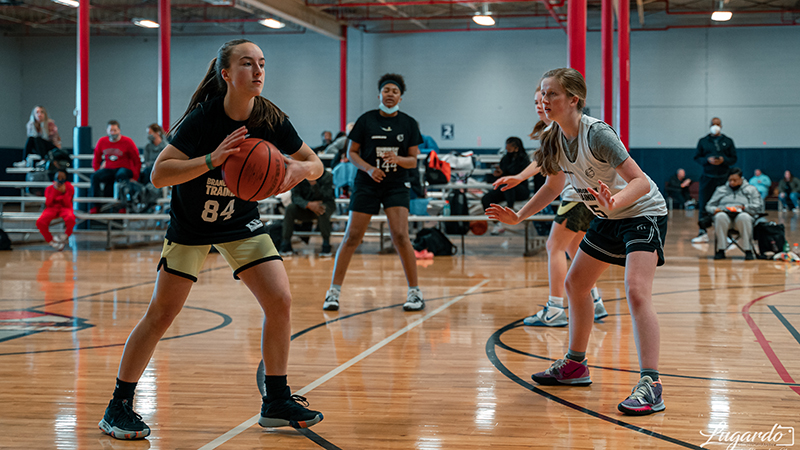 Izzy Proffitt is no stranger to the Brandon Clay Training Academies and she was on her A-Game to start 2021. *Photo by Anthony Lugardo.
ATLANTA, Georgia – The Brandon Clay Training High School Academy is a fantastic place for the next generation to grow their games. With campers representing multiple states, the 2021 edition was no different. My favorite part of the showcase is working with campers during our Spotlight Session Workout. Here's my takeaway from the session:

Childress is a fantastic option for a potential suitor needing outside shooting and a guard capable conditioning wise of chasing a tough scorer all over the floor. In that way, Childress provides a unique blend of shot making coupled with defensive execution. She has tightened up her shooting mechanics since we last saw her before the holidays at our Winston-Salem Academy.

Conza has a chance to be a consistent threat from the outside in her own right. When her left elbow is locked and loaded in pocket, her shot is as crisp as any that we've seen in the area this season. Conza is an extremely hard worker who is more than willing to put the work in to take the next step in her game based on her showing here.

Hargrove used the session on Sunday to prepare for her team's state playoff game on Tuesday. She has shown growth in her game with size and skill on the interior. Hargrove continues to add to her game with finishing, strength and mobility as she becomes more comfortable facing the basket in the half court.

Proffitt has a vibe that is similar to Hannah Barber (Alabama junior) during her early high . She is a point guard with a chance to be a true leader on the floor with her voice and floor knowledge. Proffitt's ability to stick the open jumper helps to keep opposing defenses honest especially in the Pick & Roll action.

Brandon Clay serves as the Director of Scouting for ProspectsNation.com and owns The BrandonClayScouting.com Evaluation Report, which is read by more than 200 colleges and universities nationwide. He also serves as the Executive Skills Director for the Brandon Clay Scouting Academy Series.