Blue Skies At Summer Showcase
Posted
1 year 4 months ago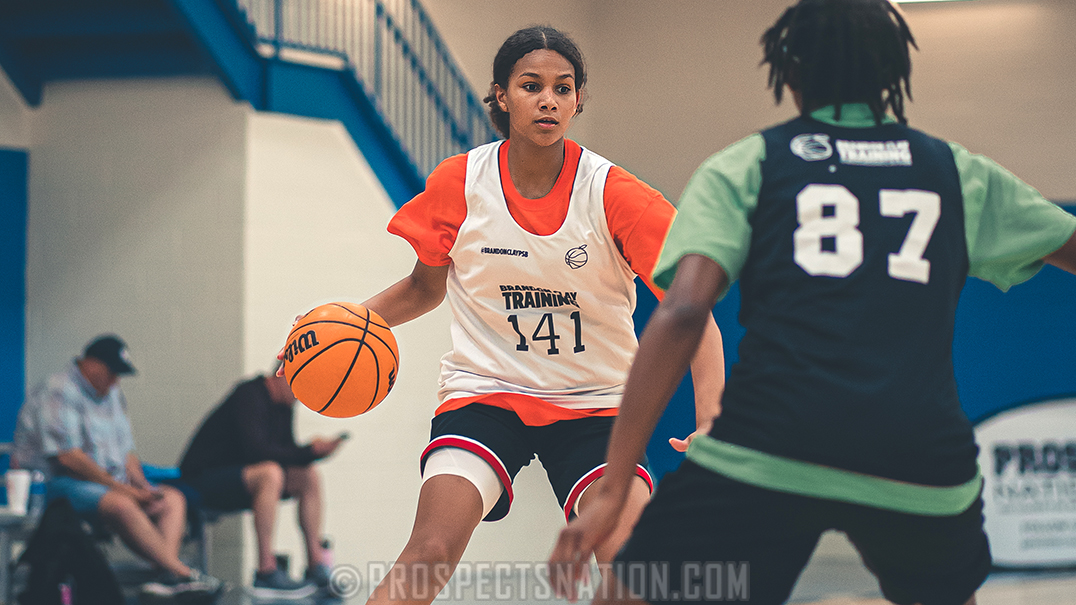 Lexi Blue is no stranger to the BCT showcase camps and she was in Georgia again competing this summer. *Photo by Anthony Lugardo.
BUFORD, Georgia – The Brandon Clay Summer Showcase allowed some of the nation's elite prospects to take center stage in the month of June. We always offer a spotlight training session ahead of the start of the sessions. Here are a brand new set of takeaways from those workouts:

Blue was fantastic in this setting. She has grown some more height wise pushing the 6-foot-2 mark now in addition showcasing her game off the bounce here as well. Blue has all the tools of an elite level wing in the modern day era. Add that to her consistent work ethic and the only thing left is letting continued time and development do what it does.

Forestier had a good weekend in a gym full of some of the country's top perimeter kids like Deal, Blue, Emma Risch and Diana Collins. She just added an Arkansas offer this morning and has multiple new suitors since the spring eval weekends tipped off back in April. Forestier is shooting the ball well in addition to competing hard on the defensive end of the floor as well. In that regard, she is showing progress from where she was this time 12 months ago.
Loyal has the physical size to develop into a nice frontcourt prospect in due time. She's one to track over the next 18 months to see if her skill set moves parallel or even ahead of her physical development. The fact that Loyal is willing to run the floor possession after possession speaks to where her potential lies in this game. Daily development is key.
Keep an eye on Ransom. She has the competitive moxie that is needed to succeed at the next level. She was looking for a challenge on Day Two, got what she asked for and then delivered in a major way. Ransom has the tools to make open shots and be effective on the defensive end as well. What she lacks in size, she made up for in activity.

Brandon Clay serves as the Director of Scouting for ProspectsNation.com and owns The BrandonClayScouting.com Evaluation Report, which is read by more than 200 colleges and universities nationwide. He also serves as the Executive Skills Director for the Brandon Clay Scouting Academy Series.