Breakfast Club: Seattle Edition
Posted
2 months 3 weeks ago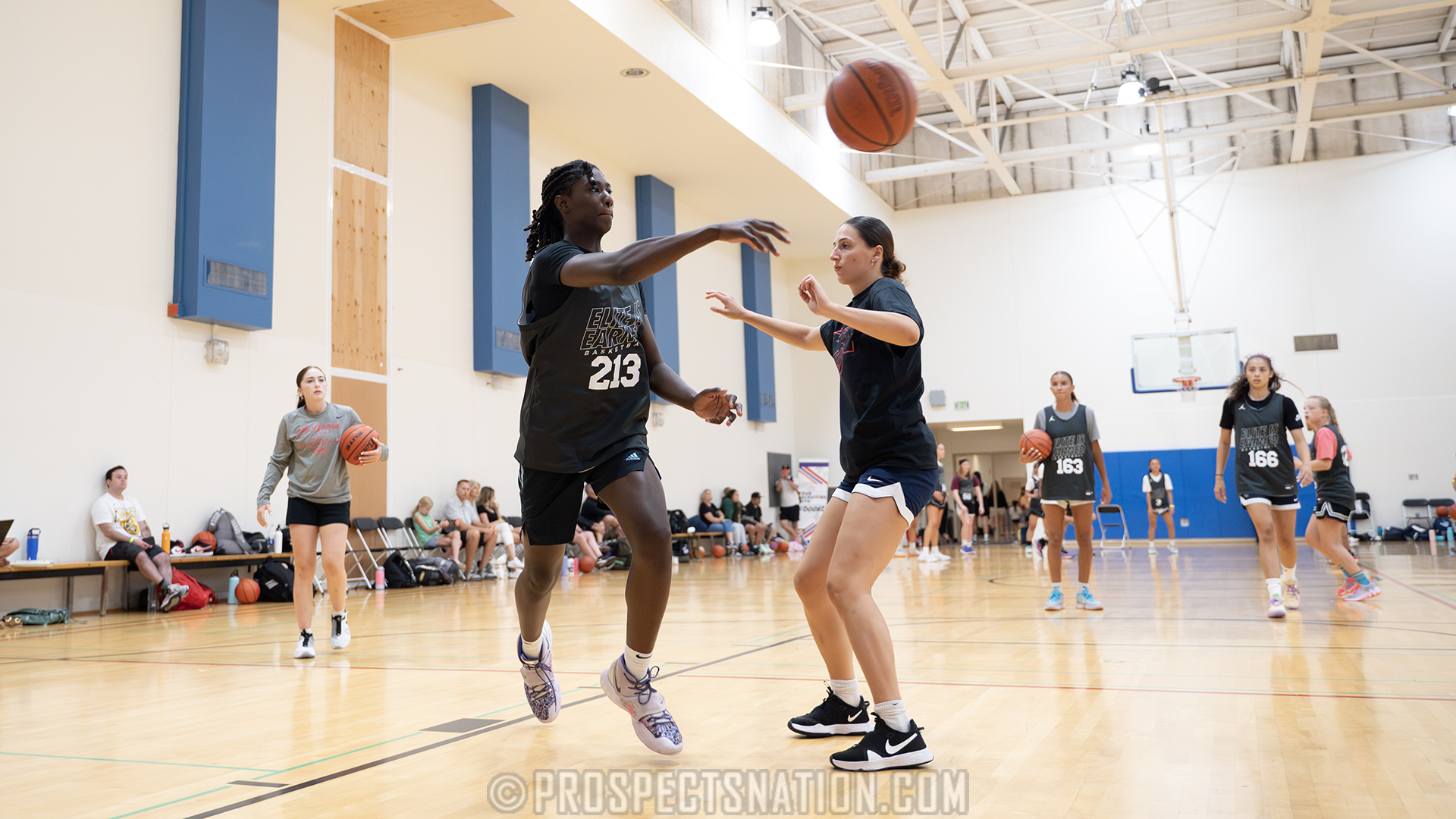 Oliviyah Edwards shined in her home state on the ELITE is EARNED CMO national camp tour. *Photo by Chris Hansen.
SEATTLE – The CMO Showcase in Seattle is a staple event for girls grassroots basketball out west. Each summer Elite Is Earned's flagship event draws 160 players from across the region to compete and train in a unique camp environment.
The Breakfast Club is a select group of players who get an extra hour of work in based on how they lead and compete on the first day of camp. Here's a look at the EIE Breakfast Club from Seattle.
Senato is on the cusp of a breakout high school season. The 2024 guard prospect is putting everything together and using her quickness, speed and ability to really impact both ends of the floor.
Harris ended her summer on a high note and brought that confidence into camp. Her length, versatility and ability to be active in so many facets of the game stood out.
Collins is heading into her sophomore year and is a kid that loves to create off the bounce. What we love about her game as it evolves is the new confidence in her ability to shoot the three.
Brown is a fun player to watch because the more physical the game gets the better her she gets. Her time early in her career as a forward is paying off in that area as she transitions into a swing player.
Cruz is a well-known long-range sniper. But her handle and size really make her a tough player to guard on the perimeter.
Hooker is another player who had a heck of a summer playing club ball. Her ability to play fast and change directions at speed make her a real threat every time she has the ball in her hands.
Foster is a tough player to guard because she is a matchup nightmare. When she focuses on making you guard her inside and then burning you with trail threes there's not a lot you can do.
Roberts is a staff favorite because of her energy and joy for the grind. She's really added a mid-range and floater game to her scoring bag, which punishes you for running her off the line.
Hood is a youngster who has already gotten a taste of the national circuit. She has a feel for the game and does a great job of changing levels to get past even the tightest defenders. She's very comfortable in highly competitive environments.
Boeck is another freshman that we expect to have a big impact this winter. She's a crafty and quick point guard that we've continued to see a fearless way about her. There's a confidence with her game from all the skill work she's done.
Edwards is recognized nationally as one of the best in her class. Her combination of size, agility and skill level are hard to argue with. What we liked about this weekend was a willingness to talk about the areas she knows she can get more from.
Polo is a tough as nails point guard option that showed again she loves to play with fast tempo. You can count on her to create offense from defense and be a vocal leader on the floor.
Girias has a smoothness to her game that makes you double-check the roster when it shows she's just going into the eighth grade. Her ability to control pace and create on her terms really stood out.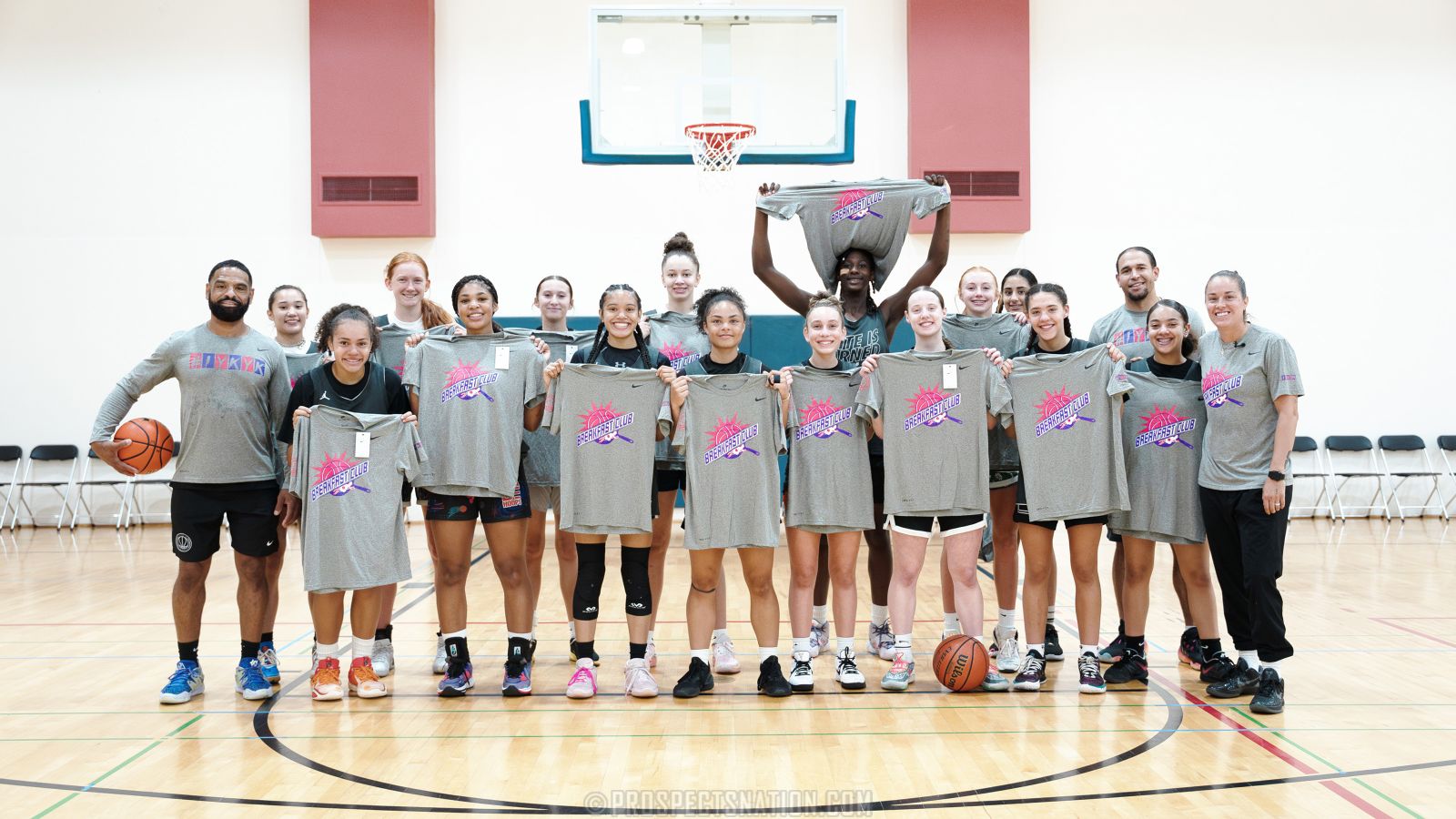 Chris Hansen is managing editor of ProspectsNation.com and serves on the McDonald's All-American and Naismith Trophy selection committees. He was a co-founder of and the national director of scouting for ESPN HoopGurlz from 2005 until 2012 and is the director of the Check Me Out Showcase and ELITE is EARNED events. He can be reached at chris@chrishansenbasketball.com.