Candice Dupree Invitational -- Day One
Posted
6 years 4 months ago
TAMPA, Fla.—The Candice Dupree Invitational is a two-day showcase event featuring 40 of the top travel teams in the State of Florida. Day one featured some high-powered match ups and an unbelievable atmosphere throughout each game. Here are a few standouts from day one.
Class of 2017 forward, Rachel Levy of Boca Raton, Fla., was impressive from the tip. At 6 feet 1, she displayed great patience and discipline for the BR Thunder while operating in the lane. Levy has great hands and uses her size to her advantage inside of the arc. She can stretch the defense by knocking down the 3-ball and is capable of breaking the press if needed.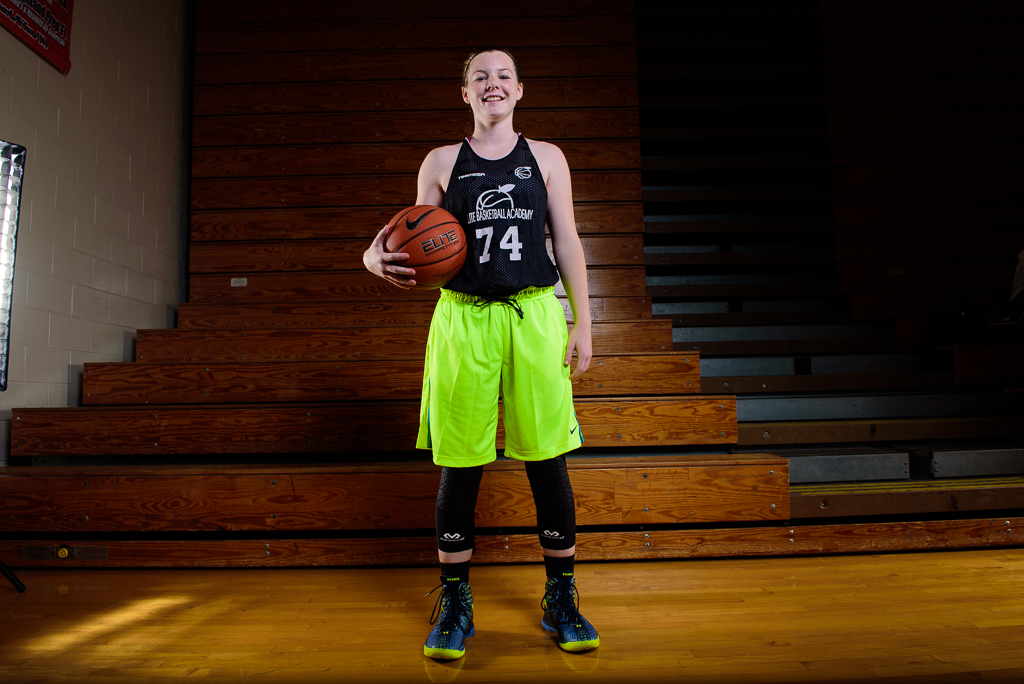 Brylee Bartram of Seffner, Fla. Photo by Ty Freeman.Brylee Bertram of Seffner, Fla., is a class of 2019 guard who scores in bunches for Tampa Thunder Team Dupree. She had a series down the stretch against the Lady Jaguars of South Florida, where she knocked down back-to-back 3-pointers and followed up with a mid-range jumper to tie the game. Bartram continues to improve and develop her game with each event.
Class of 2020 guard, Zanoria Cruz of Orlando, Fla., plays way beyond her years for CFE Jr. EYBL. Cruz has a very good understanding of the game. She can score from the perimeter, slash to the rim, and post up the smaller defender in the paint. If there is a 50-50 ball in the area, you can guarantee that Cruz will be on the floor mixing it up.
One of the most notable performances of the morning came from class of 2017 guard, Reagan McCray of Davie, Fla. McCray is a savvy point guard for the Lady Jaguars of South Florida. She is a pass first player who is also capable of making a play for a bucket. Her aggressive style of play sets the tone for her team in the backcourt as she is not afraid to mix it up.
Class of 2019 point guard, Audrey Ramsey of Boca Raton, Fla., impressed throughout all three games over the weekend. Ramsey plays with a go-getter mentality and she is absolutely fearless out on the court. She can knock down perimeter jumpers and has a great court-sense about her as well. She maybe the sleeper of the event, but she will have a big summer for the Boca Raton Thunder.
Rebecca joined the team at the end of 2012 and quickly made her presence felt as our in-house contributor for Peach State Media during all events and now as a writer for Prospects Nation. She's been in the community as a columnist since 2008 and also serves on the Naismith Awards selection committee. Rebecca played college ball at both Kentucky and North Carolina.