On The Clock: Martin's Final Four
Posted
4 years 9 months ago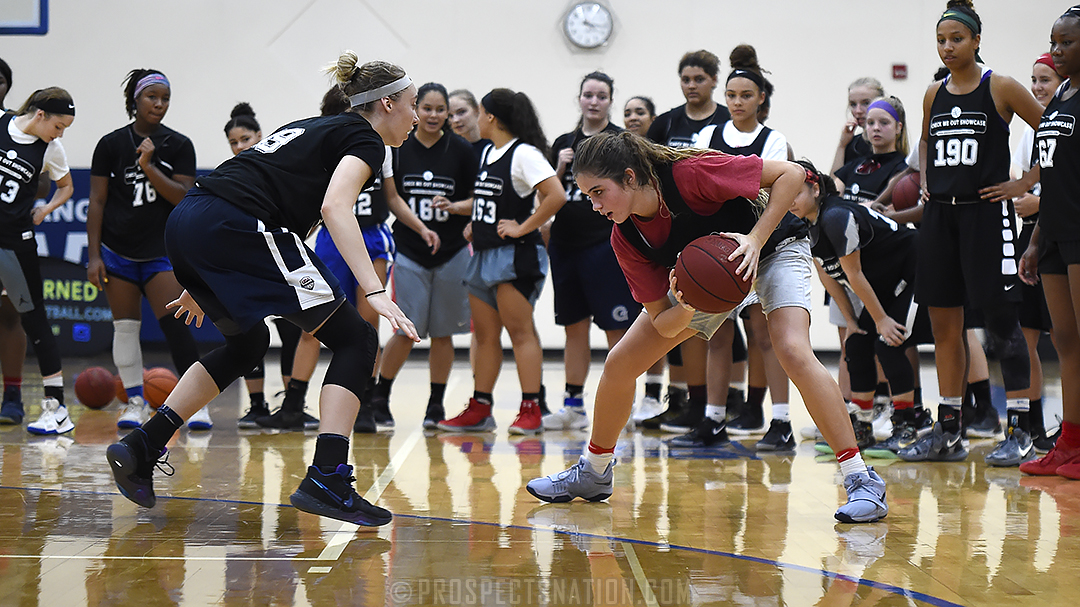 Kemery Martin sizes up Paige Bueckers at the 2017 Check Me Out Showcase in Minneapolis, Minnesota. *Photo by Chris Hansen.
Class of 2019 prospect Kemery Martin of Sand, Utah, has proven that she's one of the premier perimeter options on the West Coast. The 5-foot-10 guard put out a tweet this week that she's down to four schools: Oregon State, Southern California, Utah and Washington. The common thread is that all four schools compete in the PAC 12 Conference. Each program provides Martin a different appeal:
Coming ...
(No specific order) pic.twitter.com/uftadyGEd2

— Kemery Martín (@KemeryM) June 6, 2018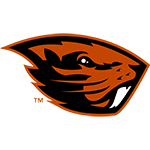 Oregon State is the established team of the bunch with multiple NCAA Tournament appearances during coach Scott Rueck's tenure in Corvalis. Martin could another key piece in the movement into the nation's elite annually.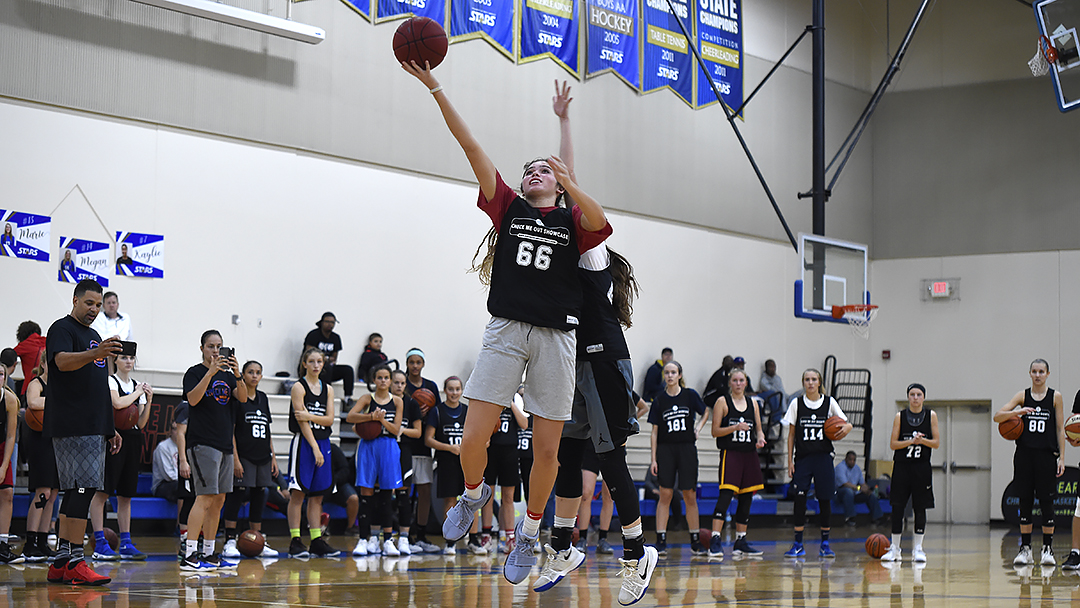 Southern Cal is coming off of a 20 plus win season in coach Mark Trakh's first season back at the helm of the Lady of Troy. Martin would give USC a piece that could allow them to compete for a conference title in the near future.

Like Southern Cal, Utah is a coming off of a season that has them in the mix to make noise in the conference next year. Lynne Roberts and the Utes would provide Martin a chance to be an in-state legend if she led them to the NCAA Tournament during her time in Salt Lake City.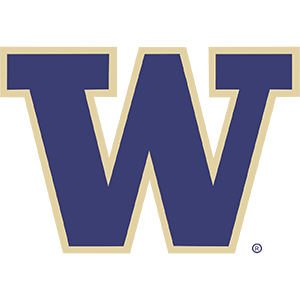 Washington can offer a chance at significant playing time right away and the draw of a fan base who turned out in record numbers for the Kelsey Plum led Huskies just two seasons ago. Second year coach Jody Wynn would look for Martin to be a staple in the lineup and perhaps the primary scorer early in her career.
HANSEN'S TAKE: Martin was electric at the Check Me Out Showcase in Minneapolis. She showcased her abilty to create offense no matter what level of defender is thrown her way. She was smooth, changed levels and made plays with the pass as well. What stood out was how much fun she had competing. She matched up with top 2020 guard Paige Bueckers, Maryland 2019 commit Zoe Young and 2018 Kansas State signee Chrissy Carr and had a smile on her face in each battle. (Sept. 2017)
MORE SOCIAL MEDIA COVERAGE
#CheckMeOutNation - Kemery Martin is a kid who scores the ball effortlessly at all 3 levels.

— Keil Moore (@KeilMoorePSB) October 8, 2017
#ELITEisEARNED: Minnesota

Day 1 MVP: Kemery Martin
Twitter: @KemeryM
2019 / 5'9 / G / Colorado
Grassroots: @ColoradoPremier pic.twitter.com/e1s0mpP7nM

— Jr All-Star (@JrAllStarBB) October 7, 2017

Brandon Clay serves as the WNBA Director of Scouting for ProspectsNation.com and owns The JumpOffPlus.com International Report, which is picked up by more than 150 colleges and universities nationwide. He serves as the Executive Camp Director for the Elite Basketball Academy Camps. He serves on the Naismith Trophy Men's / Women's College Player of the Year Academy and is chairman of the HS Boys / Girls Board of Selectors and is on the McDonald's All-American Selection Committee. He also is the publisher of PSBPopCulture.com