CoachHemi.com Summer -- Underclass
Posted
6 years 5 months ago

Felisia Ongondo came from Ohio to the Blue Grass State with her A-game at the CoachHemi.com Summer Showcase. *Photo by Chris Hansen.
ASHLAND, Ky., - The month of June is an important time for prospects to compete and develop. Over 80 prospects from the Tri-State area and beyond took advantage of the inaugural CoachHemi.com Summer Showcase as an opportunity to improve. Here is a look back at a few of the underclassmen standouts.

At 5 feet 10 Engle drew immediate attention as a guard with terrific size and ball skill to match. Her specialty currently is to involve teammates with the pass. Her size gives her vision that smaller guards are not afforded. She plays within herself and rarely tries to do too much. Engle still has physical development in front of her, but she proved at the showcase that she is on the right track of progression.
Joelle Johnson (Louisville, Ky.) – Kentucky Premier
Just in town for the skills focused first day, Johnson made her presence known immediately. She is an impressive athlete standing at 6-0 tall. The rising sophomore has the wingspan to affect the game defensively in the paint and get into the passing lanes on the perimeter. At the moment she is a combo forward who has value as a defender and hustle player. Her perimeter skills are still blossoming. Yet her willingness to work on her game is evident by the fact that she was in the gym shooting hours before the camp started.
Kennedi Myles (Cincinnati, Ohio) – Midwest Takeover
Myles is an exciting prospect with a number of tools. Her athleticism and energy to run the court are the immediate traits that stick out in game play. She makes a lot of plays simply by playing hard and giving second effort. Myles showed that she can blend skill along with that athleticism. She demonstrated a nice face-up, step back jumper while working from the wing. At 6-0 tall she has the measureables and upside that will have college coaches interested in future years.
Savannah Wheeler (Ashland, Ky.) – West Virginia Thunder
Wheeler is a player that is built to make plays regardless of the stage. She finished her freshman year at Boyd County High School averaging over 20 points per game for coach Pete Fraley. That success and confidence was apparent at the camp where she knocked down jumpers and involved teammates with the pass. At 5-6 she is a dual threat as a distributor and scorer. We will see Wheeler again in Augusta with coach Scott Johnson's West Virginia Thunder at the PSB Elite 32 Summer Finale.
2020 Checklist
Evie DePetro (Knoxville, Tenn.) – Kentucky Premier
Players like DePetro who have size, skill and a strong work ethic usually rise to the top. At 5-9 DePetro does not have a given position at the moment on the court. She is a solid ball handler who can run the team as a point guard. She can also shoot the ball effectively from the perimeter and she can rebound well in the paint. These array of skills give reason to believe that she will continue to standout in years to come.
Felesia Ondongo (Canal Winchester, Ohio) – Capital City Comets
Ondongo is a lead guard full of potential. She has above average athleticism and quickness for her age and position. Standing at 5-7 she appears to be years away from reaching her physical ceiling. Her ball handling, shooting range and play-making qualities are skills that will continue to blossom in upcoming years. We will see Ondongo with Capital City again on July 9th at the PSB Real Deal in the 'Ville.
Mackenzie Rhodes (St. Louis, Mo.), - Parkway Northeast
From the Gateway Arch to the Bluegrass State was perhaps the furthest that any camper traveled to put their skills on display at the Summer Showcase. The 5-6 point guard did not waste the opportunity. The left-hander slashed through defenders and finished well off the move. Rhodes also proved to be just as good at sharing the ball from the point guard position. It is too early to detect what Rhodes specialty will be, but she is a prospect to track.
2021 Checklist
Jascie Greene (Grayson, Ky.), - Kentucky Swarm
Green is a promising prospect that will still be in middle school next year. She has terrific length for her age and is listed at 5-11 as a forward-center. Greene showed perimeter skills that could allow her to play facing the basket in the future. Her skill and versatility earned her plenty of attention.
Kaeli Ross-Collins (Flatwoods, Ky.) – NEKY Swish
The 5-8 guard showed the ability to hit open jumpers and play effectively in transition. She has a solid skill set that allows her to keep the ball moving without turning the ball over. Her hands, fundamentals and footwork are all skills that should continue to develop.
Around The Rim
The West Virginia Thunder club team has a plethora of talented young guards that are emerging. Class of 2019 prospects Dena Jarrells and Paige Shy backed up their reputations with solid outings during the skill sessions. However, be watching for point guards Gracey Lamm and Jasmine Blankenship to be mentioned with more frequency while playing for coach Scott Johnson and Cory McKnight. Class of 2020 guards Abby Hatter and Rachel Richardson also got on the map at the Summer Showcase.
There was not a shortage of interior play at the showcase. Class of 2019 post Emma Shaffer of Loveland, Ohio, and power forward D'Anna Cvetnich owned the lane during game play. Both finished around the rim with a high percentage.
A few guards that should be on the rise in future evaluations are class of 2021 Sarah Thompson of Gate City, Va., and Peyton Starks of Ellisville, Mo. Thompson is a confident ball handler who projects to be an ideal floor general. Whereas Starks is a slashing shooting guard who finishes well at the rim.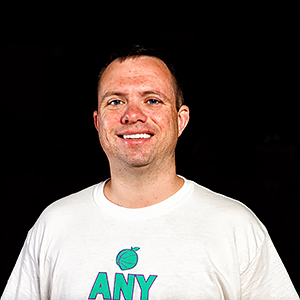 Jonathan Hemingway is the Assistant Director of Scouting for the JumpOffPlus.com National Scouting Report, is on the Naismith Trophy Board of Selectors and owns CoachHemi.com, the go-to source for coaches for X's and O's. He is the floor director of #TeamEBA camps, a site director for #TeamPSB tournaments and can be reached at jonathanhemingway@peachstatebasketball.com.