Posted
2 years 3 months ago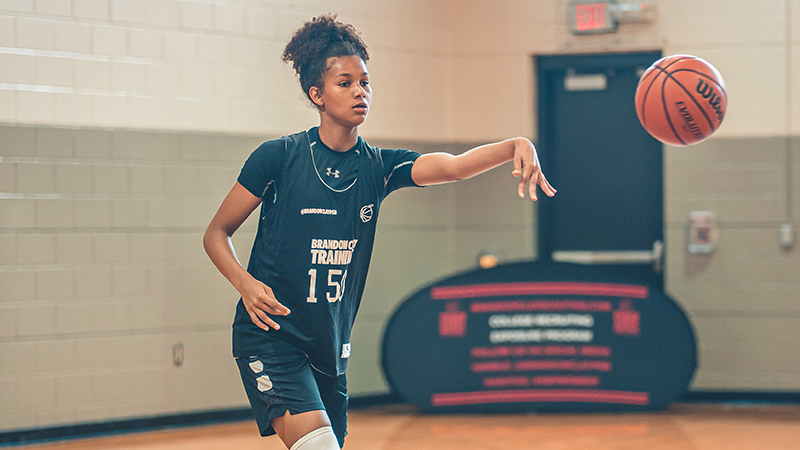 Lexi Blue of Orlando, Florida, shows it's never too early to work on your off hand. *Photo by Anthony Lugardo.
BUFORD, Georgia, - The second day of the Brandon Clay Training Academy ended with the same energy it started with on day one. Players were locked into instruction and had the ability to compete to close out the Sunday morning. Here is a rundown of impressions from day two.
Academy veteran Samaria Sims of McDonough, Georgia, stays on top of her development. The class of 2023 guard is making strides in shooting the basketball while always keeping a high energy attitude on defense.
This was our second chance to work with Courtney Bray of Warrenton, Georgia. The class of 2026 guard impacts the game with her aggressiveness on the defensive end.
Asia Gant of McDonough, Georgia, is on the way up in the OMG-TGE program. We like her size and athleticism as a back court player. The class of 2022 guard is fine tuning her game into becoming a solid all-around player.
Keep an eye on Nya Young of Alpharetta, Georgia, as one of the top up and coming point guards in the Metro Atlanta area. The class of 2024 prospect has a slick handle and is willing to set up teammates for easy shots.
We are really excited about the progress that Alyssa Green of Buford, Georgia, is making as a prospect. She is a well-built athlete that is destined to become an impactful two-way player.
Amelia Basit of Suwanee, Georgia, got onto our radar earlier this year. She backed up our initial evaluation with a solid showing. The class of 2025 forward rebounds and has footwork that is not common for most middle school prospects.
Class of 2023 wing Courtney Ogden of Atlanta, Georgia, showed why she is one of the most pursued prospects in the Peach State. Her blend of size, ball handling and shot making puts her amongst some of the elite in the nation.
Class of 2024 guard Lexi Blue of Orlando, Florida, is building her reputation as one of the top prospects in the region. She is a 6-foot-1 guard that can do a little bit of everything… and do it well.
We believe that Mallory Collier of Millington, Tennessee, is emerging as one of the top post players nationally. The class of 2023 prospect is automatic when she catches with her back to the basket. Add in the range she has on her jumper, and she is a perfect hi-lo threat.
AROUND THE RIM
Class of 2025 wing Katherine Atha of Darlington, Georgia, is a player to keep tabs on in future evaluations. She is a good athlete with developing fundamentals.
We like what Gabby Hudson of Atlanta, Georgia, brings to the court. The class of 2022 point guard is not afraid to make things happen with the ball in her hands. Her playmaking skills have her on a trajectory for a big senior year.
This was our first chance to work with class of 2025 guard Andrea Hope of Fayetteville, Georgia. The future is bright for her as a ball handler and a driver to the bucket.
Class of 2022 guard Griselda Calejas of Mooresville, North Carolina, brings a good energy to the court. She is quick to move the ball to open players on the perimeter and her jump shot is worth being optimistic about.
Class of 2023 guard Kiley Phillips of Anderson, South Carolina, is investing in her game appropriately. The lefty has confidence in her 3-point shot while having the length to impact the game in several ways.
Class of 2026 guard Kami Roach of West Union, South Carolina, got her feet wet versus top competition this weekend. She looked comfortable and made plays when called upon.
Megan Ohonde of Fayetteville, Georgia, is a player full of promise. Her athleticism and instincts on the court give us reason to believe that her best days are still in front of her. Her ability to get to the rim in traffic will prove vital for her as she moves up the ladder of competition.
It was fun working with Tyonna Bailey of Newark, New Jersey. The class of 2023 wing is a sharpshooter with a great attitude. That is a great combination of attributes.
Channing Warren of Orlando, Florida, showed us why we were so optimistic about her game coming out of the BCS Power 48 Tourney this spring. She shoots the ball well from range and can be a threat in the pick and dive action.
This was a great opportunity for Trinity Grant of McDonough, Georgia, to train and measure up against top competition. The 6-1 post who is still in middle school has a ton of upside and will continue to get better as she puts time into the gym.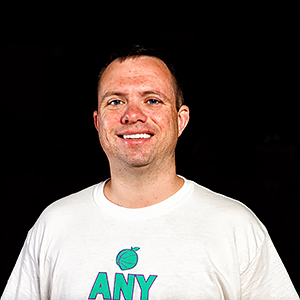 Jonathan Hemingway is the Assistant Director of Scouting for the JumpOffPlus.com National Scouting Report, is on the Naismith Trophy Board of Selectors and owns CoachHemi.com, the go-to source for coaches for X's and O's. He is the floor director of #TeamEBA camps, a site director for #TeamPSB tournaments and can be reached at jonathanhemingway@peachstatebasketball.com.