EBA All-American Camp LIVE
Posted
5 years 11 months ago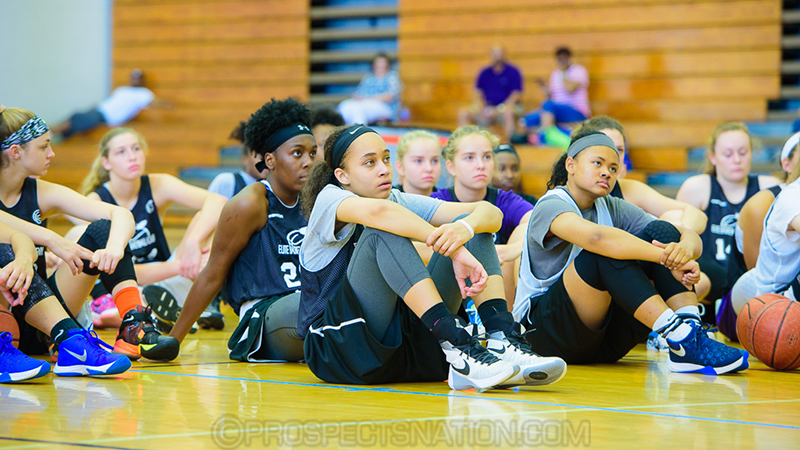 Sunday Action
It didn't take long for EBA vet Katherine Fourie to get on the board in live action. The 5-8 guard from Lawrenceville, Ga., is sprinting the floor hard to get herself open and knocking down the open shots she's finding as a result.
Kaitlyn Gilbert of Indianapolis, is no stranger to the EBA circuit and her work this weekend showed her game contineus to grow. She showed improvement as a primary ballhandler, penetrating and getting others looks. Her quickness and strength allow her to create off the bounce for herself and showing the ability to make teammates better only makes the top 20 player more valuable.
Class of 2018 guard Shekya Watson of Athens, Georgia, showed her athleticism today. The 5-5 point guard rebounded the ball well for her position.
Class of 2018 guard Katie Williamson of Palm Harbor, Florida, is a great team player. She is ball mover in the half court offense. Her compact shooting mechanics point to a future of knocking down jumpers at a high rate.
Class of 2017 post Kennedy Roberts-Rosser of Fairfield, Ohio, could be one of the better available post players in the Midwest. Her high motor and athleticism made her a big producer on day two. She is a high energy player who has a great attitude on the floor even when things aren't going her way.
Leading From The Front
One of the great things about a camp setting is forcing good players to play with kids they don't know. It's telling as to which kids are natural leaders. Among the best in the first hour of skill work at EBA All-American Camp were Arieal Scott of Champaign, Illinois, and Alexis Starks of Cincinnati, Ohio. Scott was a standout just two weeks ago at the Check Me Out Showcase in Seattle, Washington, while Starks too is a camp vet having attended the Coach Hemi Showcase in Ashland, Kentucky, in June. What this proves is that leadership travels and tranlates and players in their groups get the benefit of that energy in their work.
Saturday Morning Session
As camp progressed into competition, here are some of the players showing out in the 2-on-2, 3-on-3 and 4-on-4 action.
Courtney Whitson of Kingsport, Tennessee, was almost unguardable in 2-on-2 action. The 6-0 2019 forward did a great job of using her body to get to her spots on the floor and showed terrific touch in finishing around the basket and on her turn around jumper.
Mikayla Thompson of Durham, North Carolina, is a new name but one that will stick around this fall as an available rising senior. The 5-9 guard has explosiveness in her frist step and his is strong with the basketball in her hands.
Kayla Garrett of Glennville, Georgia, is a strong interior post player. The 6-0 2019 power forward is showing good energy on the floor both in drill work and competition.
#EBAAllAmerican

"You're NOT going to get calls you want at the next level. So let's finish through it" -@AP_BBall pic.twitter.com/8wVPjMA6MU

— ProspectsNation.com (@ProspectsNation) September 3, 2016
Taylor Shelley of Kissemmee, Fla., had a solid morning in skill work and it translated well to the live action. She's quiet on the court but the 5-6 point guard made noise with a nice shooting stroke. She even hit shots with a hand in her face.
#EBAAllAmerican

Anaya Peoples has been impressive so far today. Reads the court well & always finds a mismatch. pic.twitter.com/BJiq1C0KgM

— BMayweatherPSB (@BmayweatherPSB) September 3, 2016
Saturday Afternoon Session
#EBAAllAmerican

With the older girls session of camp finished, the boys and younger girls session begins. pic.twitter.com/pmEnCCPsA9

— ProspectsNation.com (@ProspectsNation) September 3, 2016
Sydney Bowles may be a class of 2022 youngster, but she has signs of an upperclass game. The 5-10 Lithonia, Georgia, native has quickness and length and is already comfortable playing through contact. For her age she is ahead of the curve in those aspects and will be one to watch.
Evie DePetro of Knoxville, Tennessee, is an Elite Basketball Academy vet and it was obvious. She attacked the skill work on each and every rep. Her strength and ball skill showed early in the competition session of camp.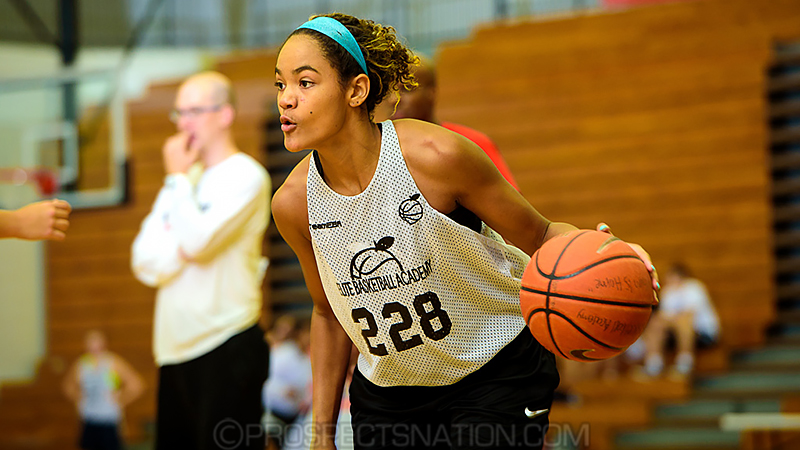 Anaya Peoples showed why she is considered a five-star prospect in the 2019 class. *Photo by Ty Freeman.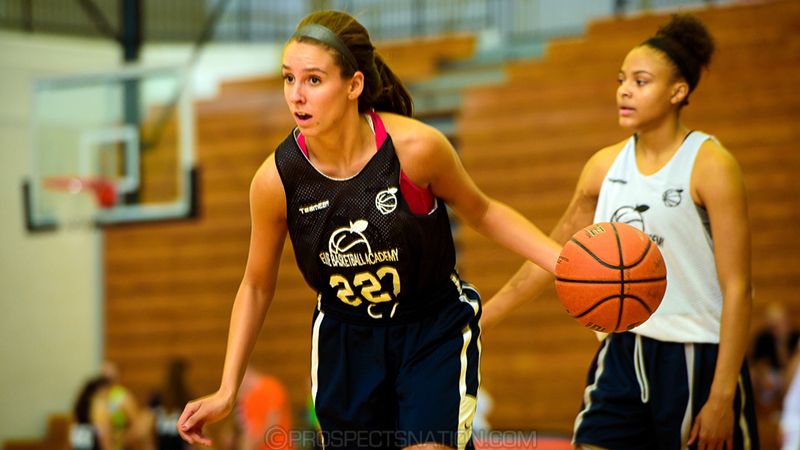 Blair Green of Harlan, Kentucky, is a versatile threat with her length, ball skill and basketball smarts and showed her game off at EBA All-American camp. *Photo by Ty Freeman.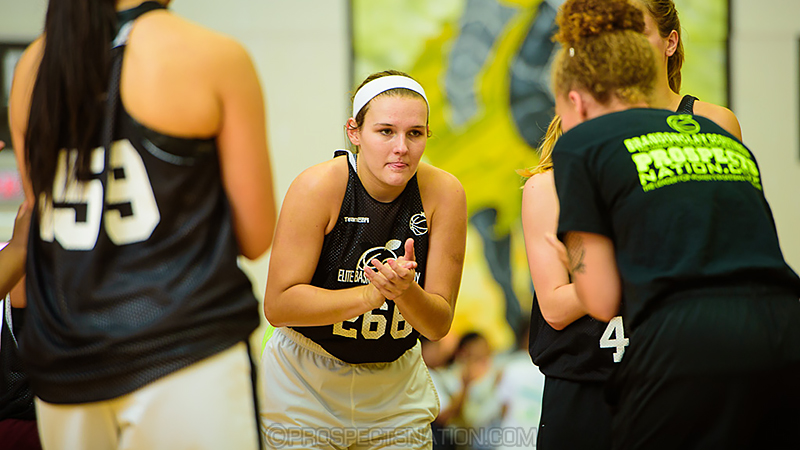 Courtney Whitson brings energy to the floor at the 2016 EBA All-American Camp. *Photo by Ty Freeman.
Social Media Coverage