ELITE 100 Watch List 2022 - Part V
Posted
3 years 8 months ago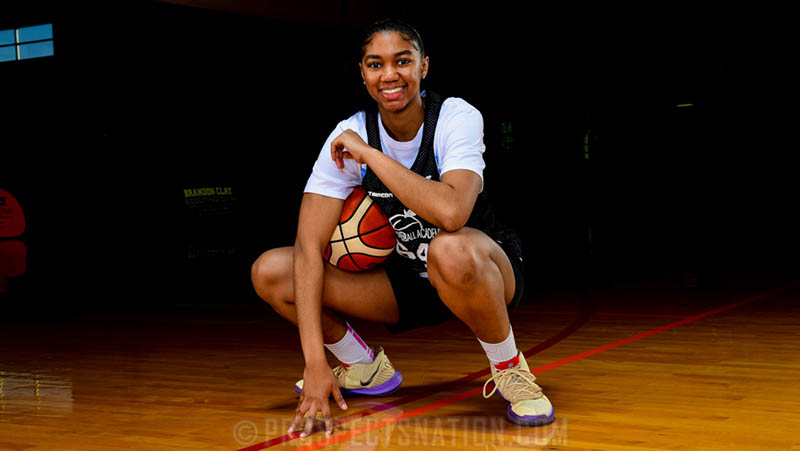 Sydney Bowles at the 2020 BCS National Training Academy Top 40 event. *Photo by Ty Freeman.
LISTEN TO THE BRANDONCLAYSCOUTING PODCAST ON THE 2022 WATCH LIST
From Minnesota and Ohio to Georgia and South Carolina the fifth round of additions take the 2022 ELITE 100 Watch List brings even more talent to the growing list.
Bowles is a versatile guard with point forward and wing skills. She has footwork that could make even an older point guard envious. On multiple occasions, Bowles has displayed high level skill set footwork in drills and carried it over into gameplay
Gray has a chance to be a high level option in the backcourt. She played primarily off of the ball here but has point guard skill with the rock in her hands. Playing against elite competition in individual settings will be a key for Gray this off-season.
Miller has all of the tools to be considered the real deal at the guard spot. She has the skill set to play on or off the ball. Miller's blend of athleticism and skill is intriguing as an off the ball option at the college level.
Nnaji's length and ability to run the floor is a major key to her next level projection. Nnaji's played more elite basketball to this point but has a similar best case scenario track to Ruthy Hebard (Oregon senior) during her HS days.
Watkins has the size, length to be a major frontcourt prospect long term. She's been playing on the oldest age based circuit for a couple of summers and has made a name for herself. Watkins size and ability is beyond her years as she looks college ready right now.
(Click the Watch List logo to see the full list)