ELITE 150 Mailbag: 2020 Edition
Posted
3 years 11 months ago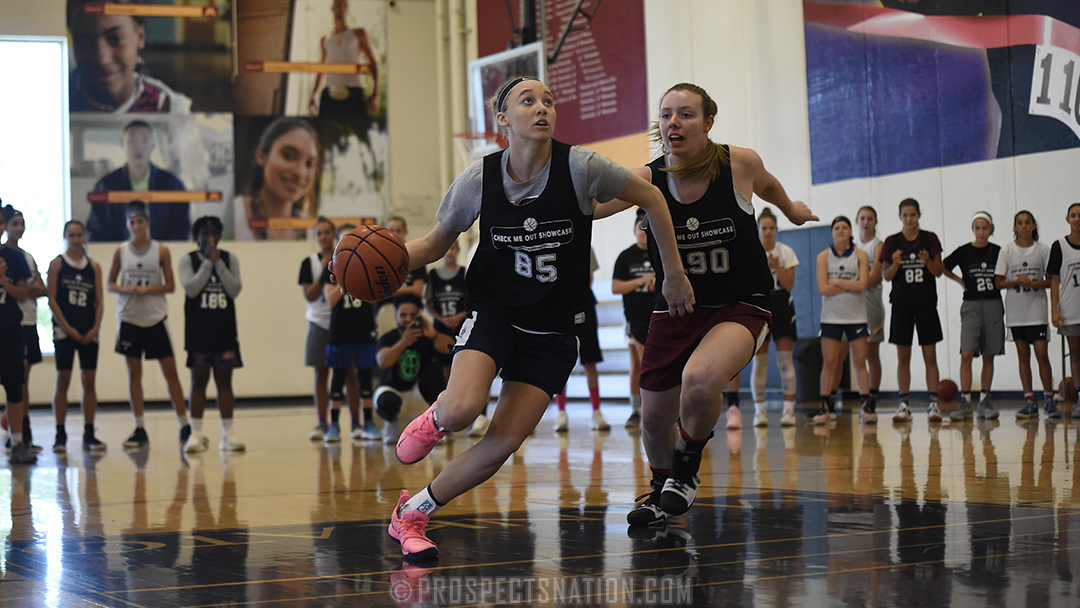 Paige Bueckers embodies all the characteristics of a top ranked player and holds her grip on the No. 1 overall spot. *Photo by Chris Hansen.
With the release of the latest class of 2020 Elite 150 national rankings, I take a look at three mailbag questions on the class as a whole.
BrandonClayScouting.com Podcast
How close is the battle for No. 1?
It's close enough to warrant a discussion to me. Paige Bueckers checks all the boxes I'd want in a lead guard. She's actually in Qatar as I type trying to win another gold medal with USA Basketball in 3 on 3 playing alongside WNBA rising stars Napheesa Collier and Jackie Young.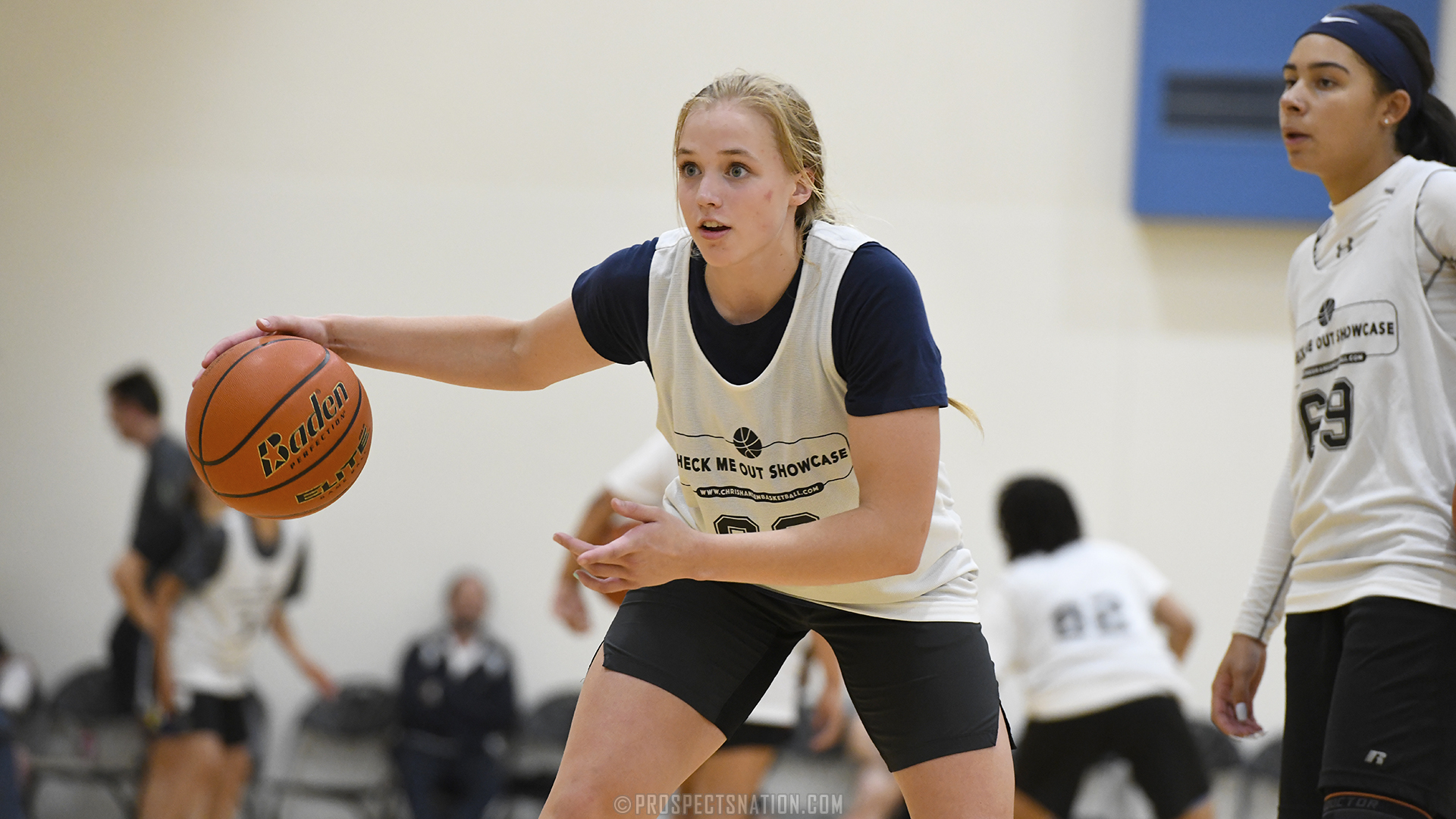 Hailey Van Lith competes at the 2019 Check Me
Out Showcase in Seattle. *Photo by Glenn Nelson.In the backcourt, I feel that both Sarah Andrews or Hailey Van Lith could help me win a major game now or in 2-3 years in the NCAA Tourney by having one of those special nights. Think Chloe Jackson, Kristi Toliver. Both Andrews and Van Lith have the moxy to pull that off. Van Lith was the real deal in Seattle last summer while I ran into Andrews on Saturday watching basketball at a JUCO event in Dallas. She's a gym rat to the max.
Frontcourt wise, Cameron Brink and Kamilla Cordosa have made cases to be in the discussion too. They're very different in style of play as Brink loves to grab the ball off the rim and go. She's a willing midrange shooter and does a lot of her offensive damage facing the rim attacking. Cordosa has much more of a back-to-basket vibe like Liz Cambage. She's got a chance to be an impactful player in the post for years to come.

Who is the toughest player in the Elite 150 to rank?
There are a handful who fall into this category but inside the Elite 25, Treasure Hunt has all the potential in the world to be still playing this game at a high level in her early to mid 30's. She's that talented. That said, when the bar is that high I want to see her bring it each and every day leaving no doubt as to who the most complete player is when she leaves a gym. I gotta say this again: Hunt's talent level is crazy.
Outside of the Elite 25, both Fatou Samb and Chyna Cornwell have major upside in the frontcourt. Samb is a very traditional hi-lo post kid who will thrive for Cal Berkeley on duck ins and seals to score. She'll rebound her area and play the game the right way. Cornwell's activity level is off the charts. The kid averaged 27 points and 20 rebounds last year in high school. That's no accident. Think Kenneth Faried in the NBA, Ruthy Hebard at Oregon. Cornwell plays that hard.
Who is this class did I stand on the table for?

Sydney Parrish at the 2019 BCS All-American
Camp in Atlanta. *Photo by Chris Hansen
Inside of the Elite 25, I thought that Sydney Parrish had to move up the charts. She was the leading scorer in the EYBL on a quality Gym Rats team. She is a potential 50-40-90 caliber scorer when she's efficient with her shots and locked in to her shooting rhythm from pocket to follow through.
Outside of the Elite 25, I watched Darrione Rogers multiple times this summer and like Parrish, was able to train with her in Indianapolis in September. Rogers is a problem. She's laid back, smooth but has all the tools. There was no way I wasn't going to make my case to have her in the ELITE 150 national discussion.

Brandon Clay serves as the WNBA Director of Scouting for ProspectsNation.com and owns The JumpOffPlus.com International Report, which is picked up by more than 150 colleges and universities nationwide. He serves as the Executive Camp Director for the Elite Basketball Academy Camps. He serves on the Naismith Trophy Men's / Women's College Player of the Year Academy and is chairman of the HS Boys / Girls Board of Selectors and is on the McDonald's All-American Selection Committee. He also is the publisher of PSBPopCulture.com.