ELITE 150 Watch List - 2027
Posted
9 months 3 weeks ago
The Lone Star State has produced the cream of the crop since before we started covering the game in the early 2000's. It doesn't appear that this class will be any different with Finley Chastain leading the way. Chastain, who has already committed to Tennessee, can do a little of everything and has shown that at multiple camps with our staff.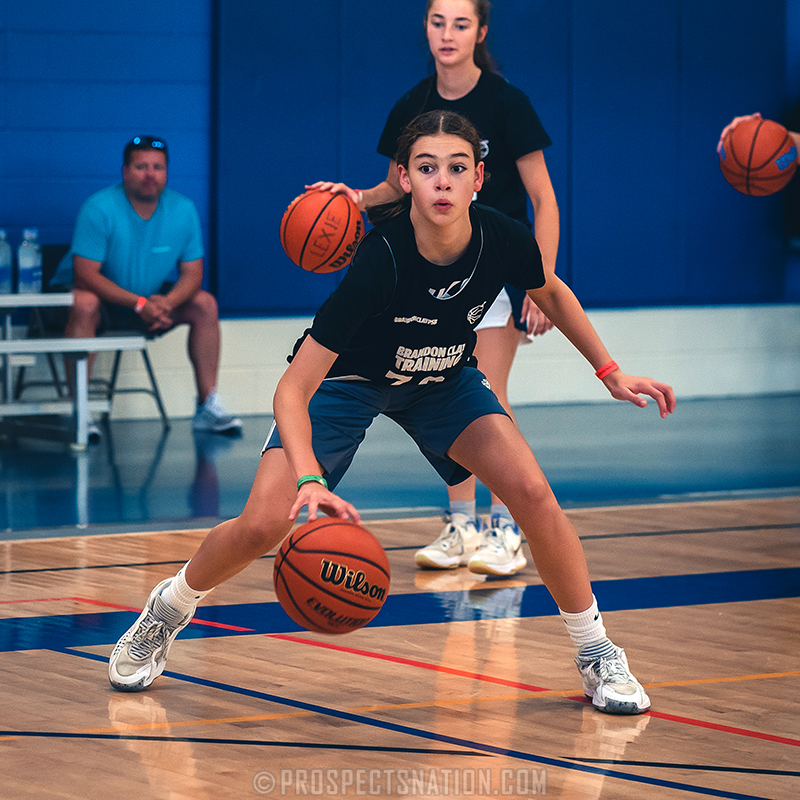 Finley Chastain at the BCT Training in 2022.
*Photo by Tony Lugardo.In the Northeast, Ryan Carter and Ashley MacCalla made noise in 2022 as the bookends of Thomas Davis' Exodus NYC backcourt. As a result, they're already getting attention from college coaches up and down the Eastern Seaboard. Carter has a recent scholarship offer from Florida.
Jezelle Banks is poised to have next in the always talent-rich DMV area. Her standout play with Team Durant has not gone unnoticed. She'll be front and center for Cortez Quarles program the next several years.
Tennessee has long been home to some of the nation's top shelf talent. With Chastain committed to play her college ball there, we switch gears to two prospects who have the talent to play with or against her during their careers in Haylen Ayers and Lauren Hassell. Ayers is a threat in the backcourt while Hassell does her thing in the frontcourt.
Inside the Peach State, both Finley Parker and Alia Courtenay have jumped out quickly as two prospects for our staff to keep close watch on during their prep careers. Parker, who is a member of Southeast All Stars, just received an offer from the University of Alabama a week ago.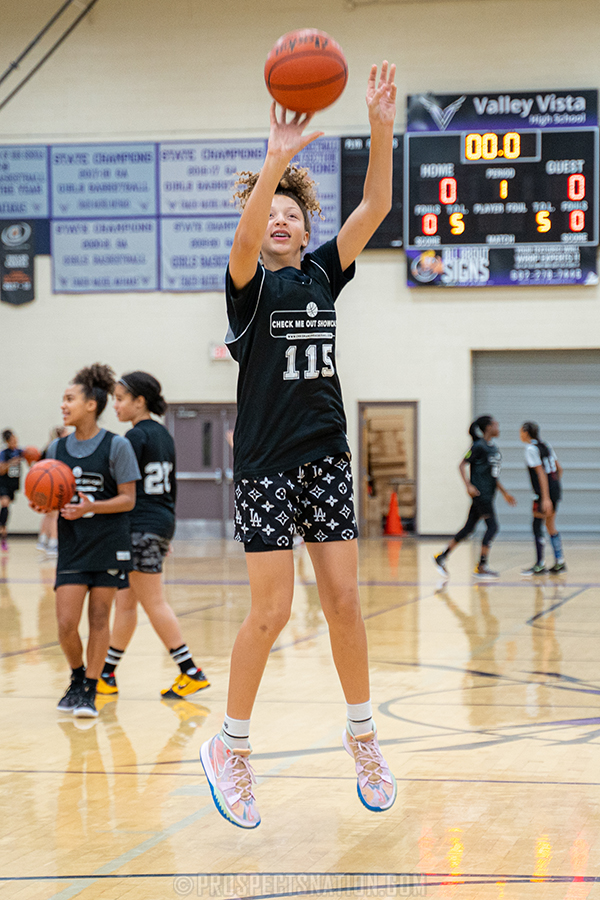 Jemini Mitchell at the CMO
MS All-American Camp.
*Photo by Tony Lugardo.Michigan never has a shortage of talent. Sydney Savoury looks to continue that theme. Like most of the list, Savoury's play to date has warranted a number of college scholarship offers to schools projecting her to lead the pack as this class heads into high school.
Out West, Jemini Mitchell has all the physical tools and traits to be a kid we talk about for years to come. Mitchell showed with Southwest Premier this summer that she can hoop with the best of them.
The ELITE 150 Watch List from ProspectsNation.com for the 2027 class is in its initial phase. The Watch List will grow over the next year. Detailed star ratings and numerical rankings will follow after a full high school season and initial non-scholastics following their freshman year. All Watch List prospects will carry an immediate 4-star rating until the initial ELITE 25 is released for the class.
See the 2027 Watch List (link)
Get On Our Radar: Come To Camp

Brandon Clay serves as the Director of Scouting for ProspectsNation.com and owns The BrandonClayScouting.com Evaluation Report, which is read by more than 200 colleges and universities nationwide. He also serves as the Executive Skills Director for the Brandon Clay Scouting Academy Series.

Chris Hansen is managing editor of ProspectsNation.com and serves on the McDonald's All-American and Naismith Trophy selection committees. He was a co-founder of and the national director of scouting for ESPN HoopGurlz from 2005 until 2012 and is the director of the Check Me Out Showcase and ELITE is EARNED events. He can be reached at chris@chrishansenbasketball.com.