Elite 24 2023 Checklist - Volume Two
Posted
1 year 2 months ago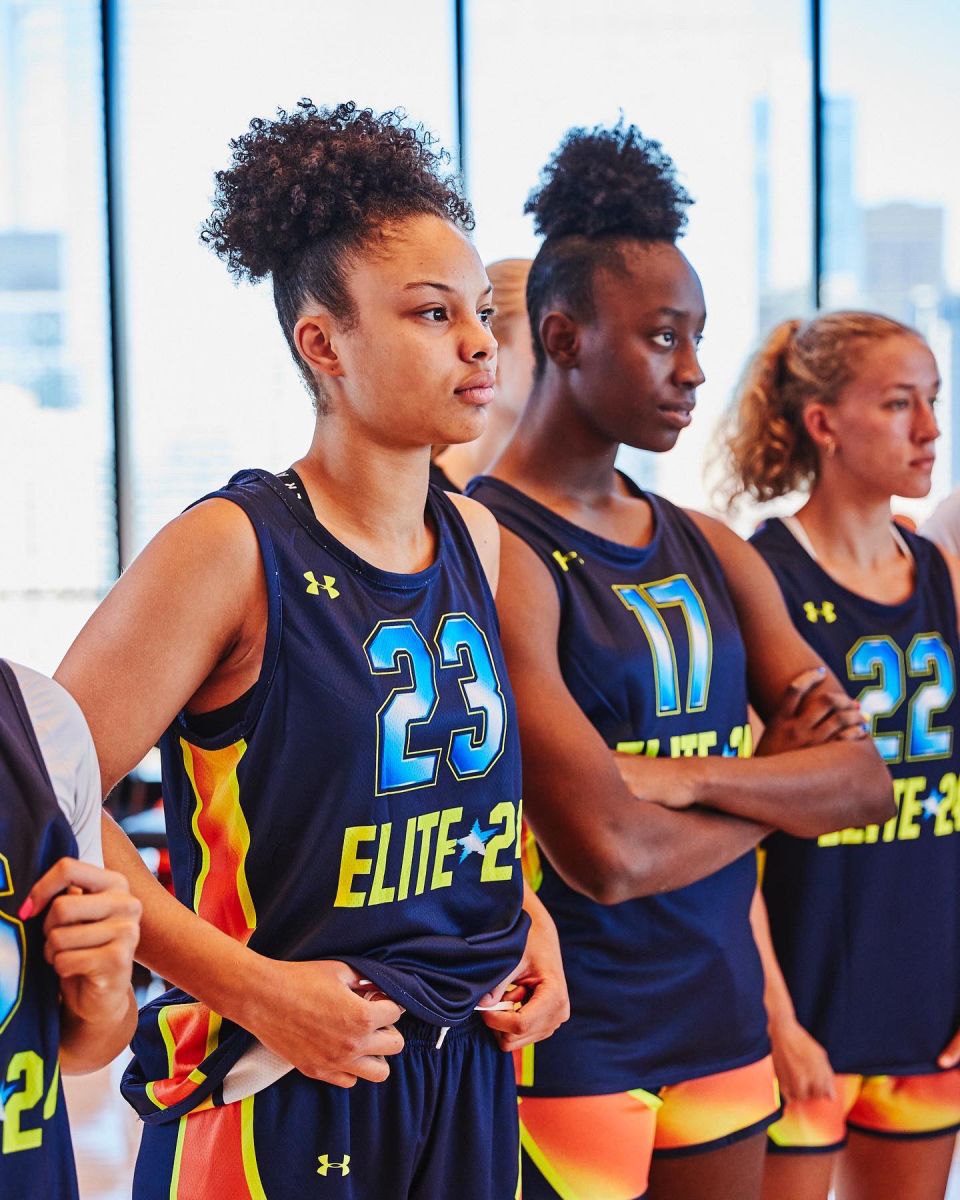 CHICAGO, Illinois – After a long hiatus, the Under Armour Elite 24 Game returned in dramatic fashion with a lakefront stage set outdoors on Northerly Island. The game featured 24 of the sport's brightest up-and-coming stars. Here's a look back at some of the 2023 class participants:
Brown had a large contingent of her Example Sports club program on hand to watch her perform. She capped off a strong summer run with a performance here that cemented the fact the Brown belongs at the table with the top wings in the class.
Johnson is shooting the basketball consistently from the outside. She's long been a prospect who teams can count on to lead from the front with her work ethic and energy. When Johnson's 3-pointer is falling, it's tough to matchup with her.
Ogden's size and skill makes her a unique prospect at the collegiate level. She was impressive here with her ability to stretch opposing defenses. Ogden's versatility and willingness to defend, rebound against elite competition stuck out here.
Shade has gone out of her way to grow her game over the past four years. She's finding the flow inside of settings like this and USA Basketball. Shade's strength on the wing is a major separator at the next level. She's always in tip top shape.

Brandon Clay serves as the Director of Scouting for ProspectsNation.com and owns The BrandonClayScouting.com Evaluation Report, which is read by more than 200 colleges and universities nationwide. He also serves as the Executive Skills Director for the Brandon Clay Scouting Academy Series.