ELITE 30 Rankings - 2025 Class
Posted
9 months 3 days ago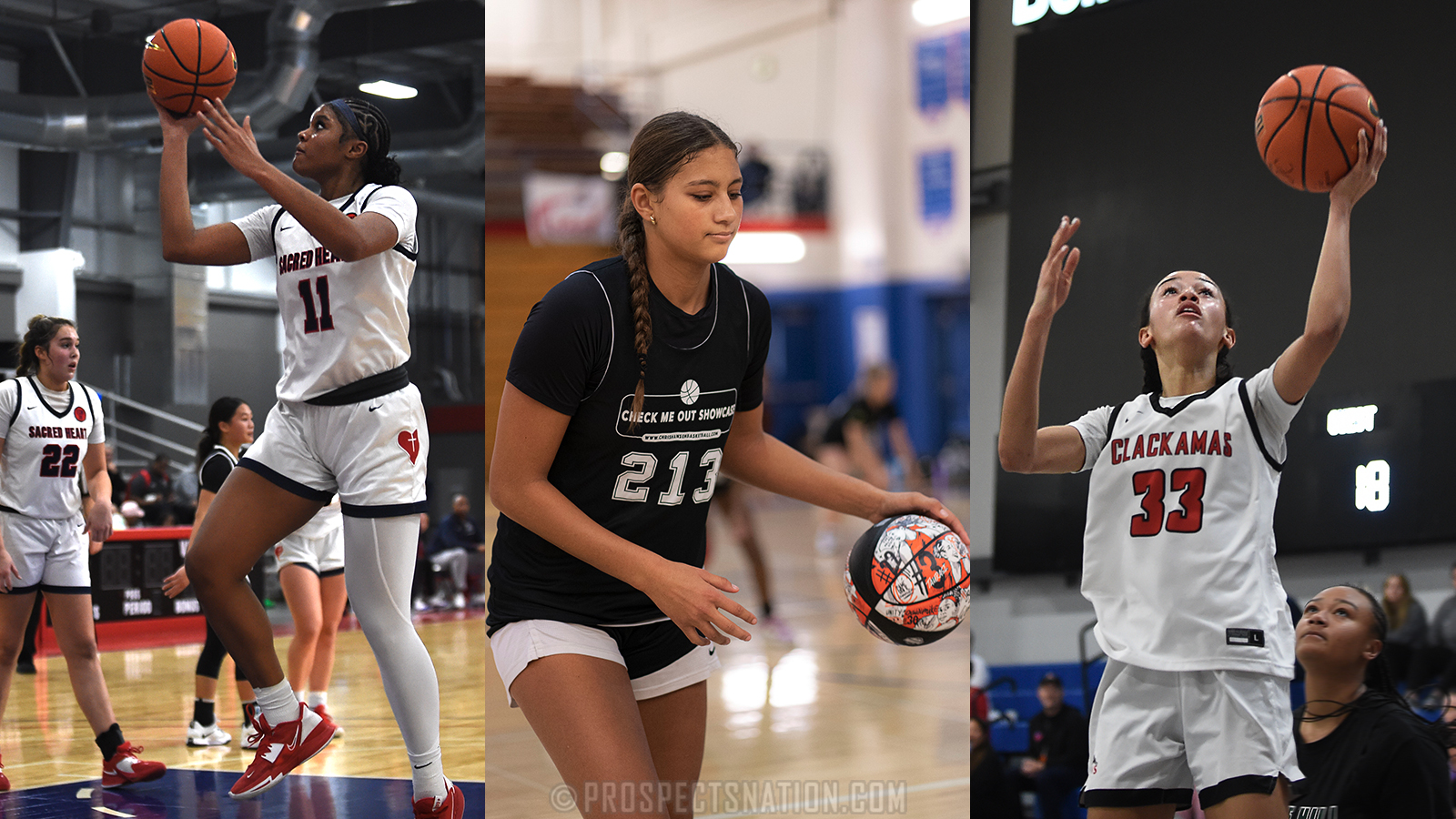 (l to r) Zakiyah Johnson, Sienna Betts and Jasmine Davidson are just three of the kids in the discussion for No. 1 overall in 2025. *Photos courtesy of ELITE is EARNED.

The ELITE 150 process is building momentum for the 2025 class. The ELITE 150 rankings will build throughout the scholastic and upcoming club season. The initial ranking includes the top 30 as well as the start to the balance of the ELITE 150. In the coming months the numeric rankings will expand to 60, while the list of ELITE 150 will grow throughout the 2023 calendar year.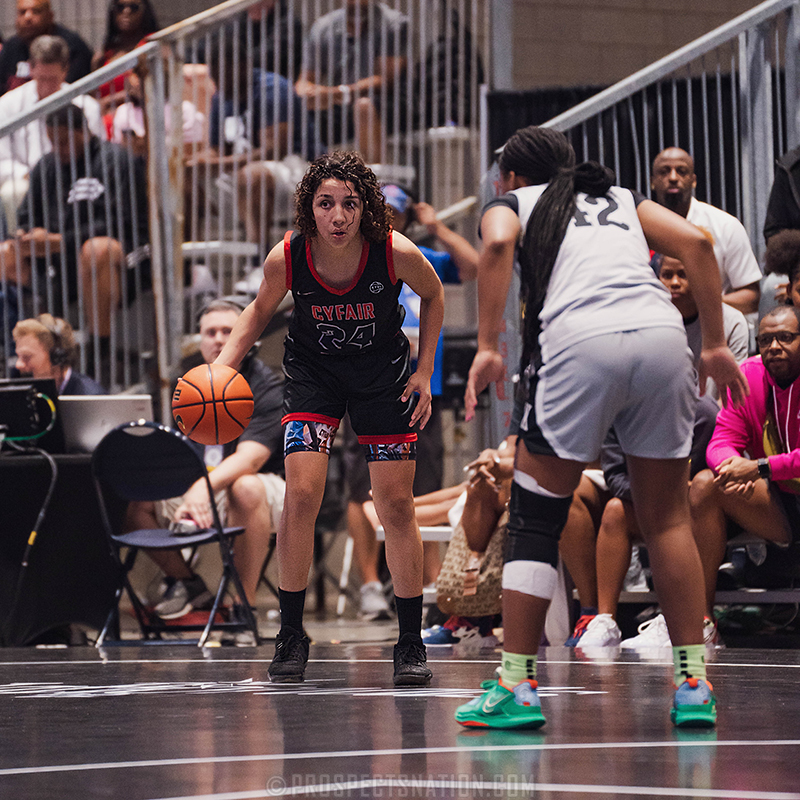 Aaliyah Chavez enters the ELITE 30 at No. 2 and is
clearly in the hunt for No. 1 overall.
*Photo by Eliteye Media.One of the most exciting themes of this 2025 class is the battle for the No. 1 spot. This initial release has seven players carrying a five-star rating, all of whom could be the best player on the court at any given time. These seven players come from different parts of the country, giving the debate even more fuel.
This class I loaded with big wings and stretch forward options. This versatility in the class should provide the college game with some great mismatches and give programs a chance to play differently based on matchups.
Another cool theme this class has so far is many of the top players have sought out opportunities to compete outside of just club basketball. The individual event circuit has been a great platform for these kids to compete and build camaraderie.
CLAY'S TAKE
The Class of 2025 is off to a great start. It's shaping up as a class full of prospects from coast to coast who can play multiple positions, full varying roles.
Whether it's Jasmine Davidson of Clackamas (OR) or Zakiyah Johnson of Sacred Heart (KY), there is versatility everywhere. Sienna Betts of Grandview (CO) also fits that same mold though possessing a different skill set than either Davidson or Johnson.
Hailee Swain of Holy Innocents (GA) is already committed to Stanford. She is a rising star at the lead guard position. The same can be said for Addie Deal of Mater Dei (CA). Deal is a leader who has ideal size and skill at a young age. She took her game to another level in 2022.
Kylee Kitts of Faith Christian (FL) emerged as a frontcourt prospect to reckon with this summer with Southeast All Stars. Next summer, she'll be joined by classmate Skyla Tuthill of Winston Salem Christian (NC) to provide one of the best combinations class wide on the Eastern Seaboard.
Keep an eye on both Adelaide Jernigan of Bishop McGuinness (NC) and Mckenzie Mathurin of (OK). Both wing threats have numerous offers already from a diverse set of colleges and universities.
THE FIVE STARS
The year ahead for this group of players could see numerous changes in order as each levels up their game. This group has done a great job early of seeking out competition and not resting on their status, making this class one of the most fun to watch in recent memory.

Chris Hansen is managing editor of ProspectsNation.com and serves on the McDonald's All-American and Naismith Trophy selection committees. He was a co-founder of and the national director of scouting for ESPN HoopGurlz from 2005 until 2012 and is the director of the Check Me Out Showcase and ELITE is EARNED events. He can be reached at chris@chrishansenbasketball.com.

Brandon Clay serves as the Director of Scouting for ProspectsNation.com and owns The BrandonClayScouting.com Evaluation Report, which is read by more than 200 colleges and universities nationwide. He also serves as the Executive Skills Director for the Brandon Clay Scouting Academy Series.