Event Preview: BCT New Jersey
Posted
2 years 8 months ago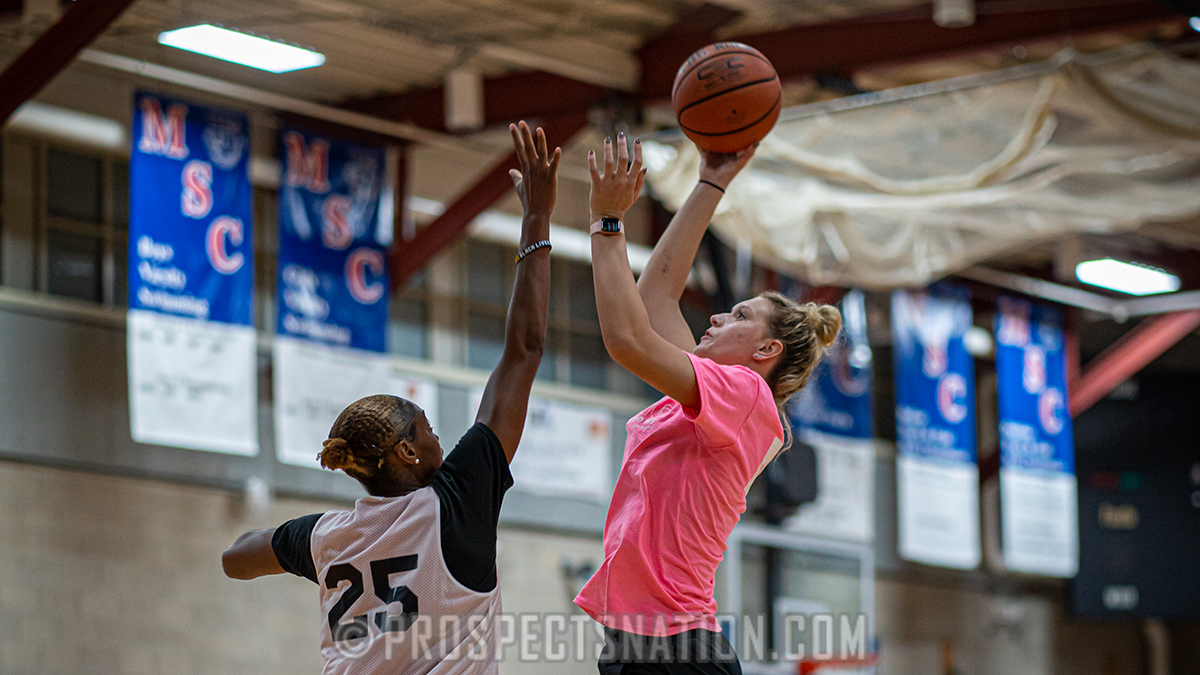 Shay Bolin is a Duke commit who will be at the New Jersey event to train. *Photo by Anthony Lugardo.
As we prepare for the Brandon Clay Training Academy stop in New Jersey, here's a look at several of the campers already locked in to attend:

Bollin is truly a becoming a flag bearer of our Training Academy series. This will be her third city in the past six months. For the future Duke Blue Devil, she understands the importance of growing her game every chance she gets.
Lanier is one of the most fun guards in the country to train. She can make all of the plays, reads and understands how to come in a gym focused already. That's a bigtime statement for a middle school prospect.

Sophia "Mia" Martinez – George School (Newtown, PA) – 2024
Martinez name was referred to me by our National Director of Training, Sean "Sticks" Smith. Per The Sticks Report, Martinez is a dynamic option in the backcourt with the skill to create for herself and others off the bounce.

Kaila Richards – Scholars' Academy (NY) – 2024
This will be our first time on the floor to train with Richards. She's a smooth guard capable of getting downhill off the bounce and is high on our Watch List during the Academy.
We worked with Sundback two summers ago and are excited to see what she's added to her game since then. She's got the size on the wing that schools covet making her one to keep a close eye on next month.
Like the aforementioned Lanier, Yarnevich gets the process and understands the importance of being in training environments like ours. She's been in multiple cities over the past year and her progress is evident.

Brandon Clay serves as the Director of Scouting for ProspectsNation.com and owns The BrandonClayScouting.com Evaluation Report, which is read by more than 200 colleges and universities nationwide. He also serves as the Executive Skills Director for the Brandon Clay Scouting Academy Series.