Fall Flashback: EBA Fab 5
Posted
6 years 8 months ago

Atyanna Gaulden of Ocilla, Ga., is Florida State-bound and showed why the Seminoles recruited her at EBA Fab 5 Camp. *Photo by Ty Freeman.
SUWANEE, Ga., - The fall evaluation weekend in September is commonly used by uncommitted players to play in tournaments with travel teams. However, the Elite Basketball Academy provided a platform for individuals to train and compete within a camp setting. Uncommitted seniors and underclassmen used the EBA Fab 5 as a way to play in front of dozens of college coaches. Even several committed players took advantage of the stage as a way to sharpen their skills before their high school season began in November.
#EBAFab5 Camp presented by Gatorade
Stallworth is a model of work ethic, leadership and consistency. Few players get as much out of their natural ability as the senior forward. Stallworth also pushes those limits each time she steps onto the court to practice or compete. The 6-1 forward is a versatile defender and rebounder who will make the extra effort regularly. Her effort is not limited to the court as she is high academic prospect who is headed to Princeton next year. Look for her to fit perfectly within Courtney Banghart's program in New Jersey.
The 5-foot-6 point guard signed with coach Sue Semrau and the Seminoles of Florida State this fall. In September Gaulden showed her play-making skills that earned her a No. 58 ranking nationally. She is electric with the ball in her hands and has uncanny vision to set up her teammates in the lane. She turned heads with her behind the back passes and scoop shots around defenders. We expect to see much more of Gaulden when she suits up in the ACC.
Lewis concluded a 12-month run that put her in the conversation as one of the top stock-risers nationally in the class of 2016. Her play with Central Florida Elite on the EYBL circuit helped solidify her No. 72 ranking in the ELITE 150. Add in the fact that she was a standout performer at multiple EBA events and Lewis can be mentioned with some of the best guards in the country. She signed with the University of Alabama early this month and projects to give coach Kristy Curry athleticism and ball handling in years to come.
Pitchford came into the camp uncommitted and a few days later accepted an offer from UNC-Greensboro. The point guard is a willing distributor and a capable play-maker. Her play with Central Florida Elite this year gave Pitchford options this fall. Look for Pitchford to complete a successful senior campaign with Winter Park High School, who is always competitive in postseason play.
There is no secret to Whalen's success; work consistently. We have grown accustom to seeing the 6-1 wing grind at past EBA events, therefore it was not surprising to see her back in the gym in September. Whalen has a reputation as one of the nation's premier shooters. The No. 92 ranked prospect will take that specialty and work ethic to Nashville and suit up for Melanie Balcomb's Vanderbilt Lady Commodores.
The 5-7 combo guard is already known as one of the best shooters on the west coast. She backed up that reputation with her play at Fab 5 Camp. While her shooting specialty gives her instant credibility in recruiting circles, she proved that can be effective as a ballhandler as well. Williams differs from the 2016 prospects at the camp in that she is not committed at the moment. That is not from a lack of interest as she has schools from both sides of the country following her development.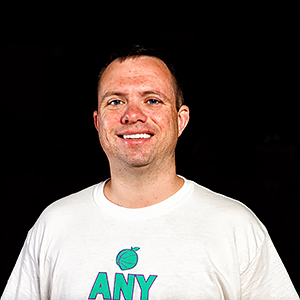 Jonathan Hemingway is the Assistant Director of Scouting for the JumpOffPlus.com National Scouting Report, is on the Naismith Trophy Board of Selectors and owns CoachHemi.com, the go-to source for coaches for X's and O's. He is the floor director of #TeamEBA camps, a site director for #TeamPSB tournaments and can be reached at jonathanhemingway@peachstatebasketball.com.