Feature Player: Anna Owens
Posted
8 years 9 months ago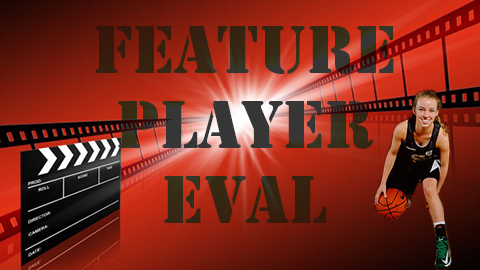 Freshman point guard Anna Owens of Brentwood, Tenn., is in focus with this Feature Player Evaluation.
Tweet
Vitals
Name: Anna Owens – Grad Year: 2017 Location: Brentwood, Tenn. – School: Harpeth Hall Current Position: PG – Projected Position: PG
Strengths
Owens is a skilled point guard with the handle needed to create shot opportunities for both herself and others on the floor. The 5-foot-6 perimeter threat is a freshman on the varsity at a high school known for producing college scholarship prospects, Harpeth Hall. Owens impressed our staff with her play at the Elite Basketball Academy Fab Five Camp in September. She knocked down open jump shots in addition to getting into the lane off of dribble penetration. On the other end of the floor, the dynamic guard does a good job of playing the passing and driving lanes to make things happen on defense. Academically, Owens has gotten a jump on the competition scoring a 25 on the ACT during her seventh grade school year. That type of classroom intelligence has served her well during her time on the hardwood as well as Owens is a quality decision maker in the open floor.
Area To Improve
Owens has enough size to be effective at the next level. That said, continuing to add strength to her frame will be essential as she goes forward. Owens build is not one that projects to let her get a lot bigger through her shoulders and arms but she will be able to add the strength needed to make plays through contact. In addition, that strength will allow her to continue to increase her shooting range and percentage.
The Bottom Line
Just a semester into her freshman year, Owens is showing that she's a prospect for our staff to follow over the next three years. Her ball skill and ability to create plays at an early age is impressive. Her play with the AAG Lady Zoom club team is reason for college coaches to take notice. Owens academic standing is another area in which she has shown that she's on pace for a quality high school career and beyond. She's already received an invite to the EBA Super 64 Camp in June.
#ProspectsNationTV Analyst Brandon Clay teams up with video coordinator Kris Watkins to break down Anna Owens game:
Follow @BrandonClayPSB
Clay is the owner of the JumpOffPlus.com International Scouting Report, PeachStateBasketball.com and ProspectsNation.com. He can be reached at brandon@prospectsnation.com.