Feature Player: Ashley Parker
Posted
10 years 2 weeks ago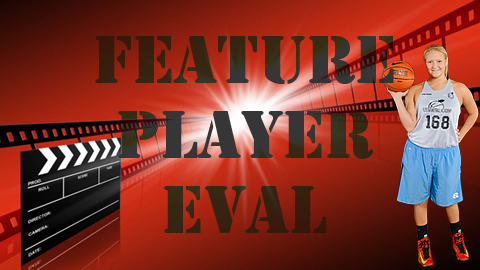 '15 wing-forward Ashley Parker is featured in the latest Feature Player Evaluation.
Tweet
Ashley Parker of Dawsonville, Ga., was a major reason that Dawson County HS reached the GHSA Class AAA state title game during the 2012-13 season.
Vitals
Name: Ashley Parker – Grad Year: 2015 Location: Dawsonville, Ga. – School: Dawson County HS Current Position: PF/SF – Projected Position:PF/SF
Strengths
Parker is a sharpshooting specialist capable of playing either forward position. She has elite range out to 25 feet and a willingness to take the jump shot when she's open. During the July evaluation period, Parker had a game with her E.O.T.O. club team against GSB where she made multiple 3-pointers, including one from the volleyball line, while contributing by finding open teammates as well. She's able to finish plays around the rim and is a threat to rebound the basketball. Parker is not afraid of the big stage as she scored a season-high 20 points for her school team against the eventual champion St. Pius X.
Area To Improve
Long term, Parker will have to continue to add to her perimeter ball skill. We saw flashes of that at the Elite Basketball Academy Fab Five Camp over Labor Day Weekend. She's a solid position defender who has the ability to always be in the right position. She'll have to be a consistent rebounder to offset her lack of traditional height for the forward spot.
The Bottom Line
Parker's penchant to make shots from anywhere on the floor makes her a viable option for a diverse set of college programs. She is a gamer who is not scared off by a tough opponent or a big game. Add that to her 4.0 GPA and it's easy to see why Parker is the type of prospect that a myriad of schools will value.
The #ProspectsNationTV Feature Player Evaluation of Ashley Parker:
Follow @BrandonClayPSB
Clay is the owner of the JumpOffPlus.com International Scouting Report, PeachStateBasketball.com and ProspectsNation.com. He can be reached at brandon@prospectsnation.com.