Feature Player: Breanna Bryant
Posted
10 years 4 months ago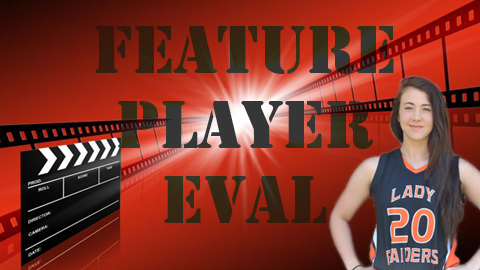 '15 combo guard Breanna Bryant is our latest #ProspectsNationTV Feature Player
Tweet
Breanna Bryant of Fla., used her ability to create and convert open shot opportunities to average 15 points per game during the 2012-13 high school season.
Vitals
Name: Breanna Bryant - Grad Year: 2015 Location: Lakeside, Fla. - School: Orange Park HS Current Position: PG/SG - Projected Position: PG/SG
Strengths
It's hard to find guards that can consistently knock down the open jump shot and create for themselves off of dribble penetration. Bryant's biggest strength is her ability to do just that. The 5-foot-6 sophomore guard couples that skill with a floor vision that allows her to find open teammates in stride for easy baskets. Bryant showed that with the North Florida Lady Spartans during the PeachStateBasketball.com Spring Showdown that she is capable of playing either guard position.
Area To Improve
At the collegiate level we look for Bryant to continue to improve her ability to defend based on the scouting report. That is not a skill that we expect underclass high school guards to possess but she is at the age where becoming a true student of the game is a huge asset in development. Bryant is skilled enough on the offensive end where adding that piece to her game should be a natural progression.
The Bottom Line
Off the hardwood, Bryant sports a 3.5 overall grade-point average, meaning that her school options are wide open. Her willingness to get it done in the classroom along with her ability to make the open jump shot makes her a solid prospect at the next level. Look for her to be a player that our staff keeps an eye on throughout the duration of her high school career.
#ProspectNationTV: Brandon Clay takes a look at 2015 prospect Breanna Bryant's game:
Follow @BrandonClayPSB
Clay is the owner of Peach State Basketball, the JumpOffPlus.com National Scouting Report and serves as Executive Camp Director for the Elite Basketball Academy. He can be reached at brandon@prospectsnation.com.