Feature Player: Mecca Sneed
Posted
9 years 4 months ago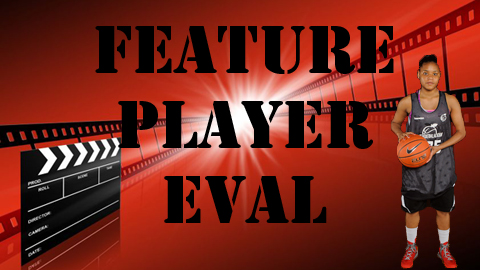 '14 point guard Mecca Sneed of Stone Mountain, Ga.
Tweet
Mecca Sneed of Stone Mountain, Ga., is one of the top senior point guard prospects remaining on the board in the Peach State.
Vitals
Name: Mecca Sneed – Grad Year: 2014 Location: Stone Mountain, Ga. – School: Woodland Current Position: PG – Projected Position: PG
Strengths
An all-around threat to make a play, Sneed does a little of everything at the point guard position. Her ability to push the tempo of the game with her pace is impressive. She is constantly looking ahead for the open player. By nature, Sneed likes to attack the lane off of the dribble drive. That said she's made a concerted effort over the past 12 months to increase the consistency and range on her standstill jump shot. Throughout the club season Sneed showed improvement in both aspects of her game. On the defensive end her speed and awareness allows her to disrupt the opposing ball handler's rhythm to cause turnovers.
Area To Improve
Sneed has the skill to finish around the rim or hit the open jump shot off of the catch. Much like she has with her standstill shot, working on the consistency of her mid-range jump shot will elevate her game to another level. At the college level, Sneed's size will limit some of the opportunities to get into the third level to finish in traffic, making that mid-range game crucial to her success.
The Bottom Line
With the skill set of a well-rounded point guard, Sneed is a player to keep an eye on for colleges needing a capable point in the senior class. She proved that skill set en route to leading her high school team to a 28-3 record in 2012-13. She'll have a chance to prove that once again at the NCAA-certified Elite Basketball Academy National Fall Showcases this weekend.
With a video assist from Kris Watkins, ProspectsNation.com's Brandon Clay takes an in-depth look at Mecca Sneed's game:
Follow @BrandonClayPSB
Clay is the owner of the JumpOffPlus.com International Scouting Report, PeachStateBasketball.com and ProspectsNation.com. He can be reached at brandon@prospectsnation.com.