Feature Player: Sarah Dudzinski
Posted
8 years 11 months ago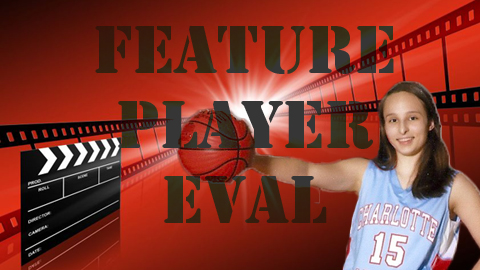 Sharpshooting 2015 guard Sarah Dudzinski is the latest focus of the Featured Player Evaluation from #ProspectsNationTV.
Tweet
Sarah Dudzinski of Charlotte, N.C., is one of the Tar Heel State's top knockdown shooters in the class of 2015.
Vitals
Name: Sarah Dudzinski – Grad Year: 2015 Location: Charlotte, N.C. – School: Charlotte Catholic Current Position: SG/PG – Projected Position: SG/PG
Strengths
Dudzinski is a legitimate mid-30 percent shooting candidate from beyond the arc at the collegiate level. We project her as a guard capable of playing either on the basketball or off of it as well. Dudzinski has shown that she can finish plays with the floater around the basket. In addition, she handles well enough to handle and even break pressure defenses in the open floor. With the basketball in the halfcourt, she does a good job reading the space given by the defense to take and make the open shot.
Area To Improve
Over the course of the next year, Dudzinski will have to work on continuing to improve her overall body strength to finish scoring opportunities off of the bounce. In addition, added additional strength should allow Dudzinski the chance to become an even better position defender before moving on to the collegiate level.
The Bottom Line
Dudzinski sports a 3.6 grade-point average in the classroom. She is potential combination guard who gets it done both on the hardwood and with the bookwork component. The Elite Basketball Academy Fab Five Camper over Labor Day Weekend will afford Dudzinski another opportunity to hone her skills and compete with top level competition.
#ProspectsNationTV and Brandon Clay look at Sarah Dudzinski's game in this Featured Player Evaluation video:
Follow @BrandonClayPSB
Clay is the owner of the JumpOffPlus.com International Scouting Report, PeachStateBasketball.com and ProspectsNation.com. He can be reached at brandon@prospectsnation.com.