Feature Player: Taylor Kimber
Posted
8 years 3 months ago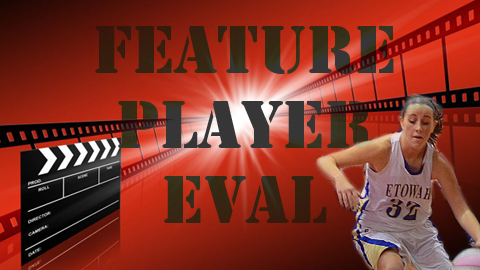 '14 forward Taylor Kimber is our latest #ProspectsNationTV Feature Player
Tweet
Taylor Kimber of Woodstock, Ga., has diversified her offensive skill set, making her a threat to impact the game in a variety of ways.
Vitals
Name: Taylor Kimber – Grad Year: 2014 Location: Woodstock, Ga. – School: Etowah HS Current Position: PF – Projected Position: PF
Strengths
Kimber brings both skill and size to the power forward position. The 6-foot rising senior is impactful around the rim on both ends of the floor, corralling loose balls and rebounds. Kimber's ability to make those hustle plays coupled with her ability to then finish the play at the rim bodes well for her next level production. She uses a variety of weapons, including shot fakes, to attack the basket as well as the face up 12- to 15-foot jump shot to score the basketball. At the PeachStateBasketball.com Tip-Off Classic, Kimber showed off her improved scoring ability in an impressive outing with her Georgia Crush club team.
Area To Improve
Kimber has really developed her mid-range jump shot over the past 12 months. The next step in her progression will be to add the consistent trail 3-pointer that so many college teams are utilizing this day in age. Improving her percentage from beyond the arc will force opposing defenses to respect her all the way out to 21 feet. That in turn should give Kimber more space to be able to score the basketball off of the bounce with the shot fake that she is so adept at using.
The Bottom Line
With a 3.96 grade-point average and a 25 score on the ACT already, Kimber has established herself as a student-athlete capable of getting the job done on and off the floor. Kimber has shown at the Elite Basketball Academy camps that she's coachable and willing to work on her game. Her academic prowess and that work ethic makes her a must recruit prospect for colleges needing a versatile forward option in the class of 2014.
#ProspectNationTV: Brandon Clay takes a look at 2014 prospect Taylor Kimber's game:
Follow @BrandonClayPSB
Clay is the owner of Peach State Basketball, the JumpOffPlus.com National Scouting Report and serves as Executive Camp Director for the Elite Basketball Academy. He can be reached at brandon@prospectsnation.com.