Posted
1 year 8 months ago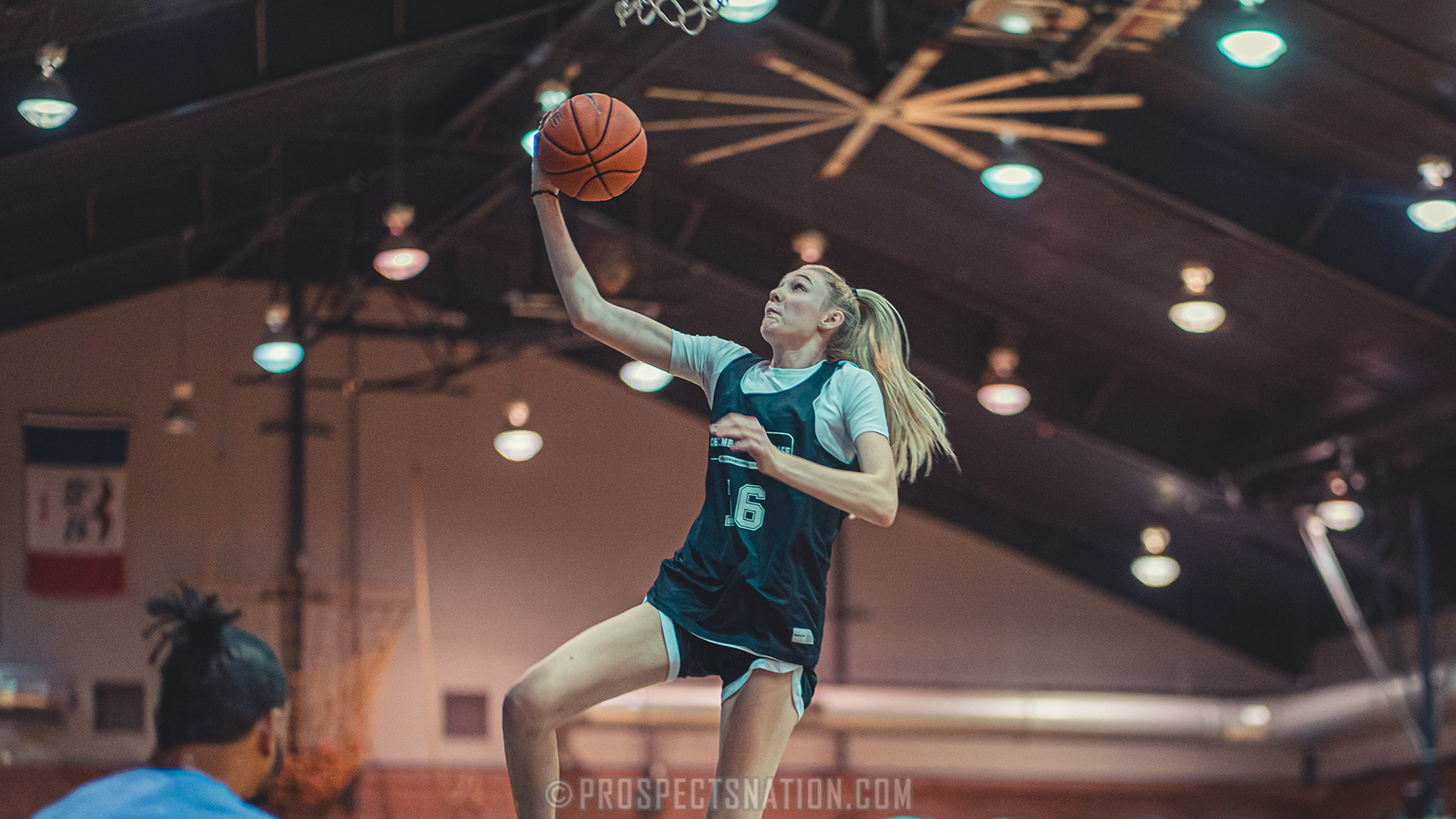 Chloe Kitts brought her game from Florida to the Midwest and didn't disappoint. *Photo by Tony Lugardo.
AMES, Iowa - The 2021 Check Me Out Midwest Showcase saw players from multiple regions of the country train and compete in Iowa. With staff of both Brandon Clay Training and Elite Is Earned Basketball in the mix, the competition was fierce featuring some of the nation's top players.
In our third workout already this month, the takeaway is that Kitts is in a fantastic space as a player. She has all of the physical tools to be an elite option in the class. Going forward, her ability to add new nuances to her shot foundation will take time. Kitts has the aptitude to make those nuances like a consistent base and follow through become reality.
Nichols is just getting back to full speed after some time off to get her body to 100 percent. Fortunately, her jumper was in midseason form here. She has legitimate range to beyond the 3-point line. In addition, Nichols has the size on the perimeter to take and absorb contact off the bounce on the drive into a pull-up. As she gets back into game shape, watch for Nichols as a high octane scorer.
Ollivierre is showing signs of growth with her game. She has the size through her shoulders to be a consistent outside shooter with a work ethic that is elite. Ollivierre has a chance to be a next level option in the backcourt due to her speed, athleticism. She is trying to take that next step in her growth as a player and it was on full display here.
Slaughter came into the Academy with a major reputation coming off of a USA Basketball selection this summer. She lived up to the buzz with her ability to dial in to improvement. The future Missouri Tiger has elite level size at the forward position with an emerging outside shot that should allow her to keep growing as a player before she gets to college. When Slaughter gets a clean fingertip catch to wrist snap, her shot is different.

Villa is a shooter's shooter. Fresh off of a multi-city college visit tour, Villa came in ready to get shots up. Partnered with Nichols, Villa showed the level of footwork and shot making consistency that our staff has seen from her on numerous occasions. Villa is such a consistent threat from the outside that schools nationwide should have her high on their recruiting boards. As she keeps getting stronger, expect that traction to keep growing.

Brandon Clay serves as the Director of Scouting for ProspectsNation.com and owns The BrandonClayScouting.com Evaluation Report, which is read by more than 200 colleges and universities nationwide. He also serves as the Executive Skills Director for the Brandon Clay Scouting Academy Series.