International ELITE 25 Rankings -- 2016
Posted
7 years 9 months ago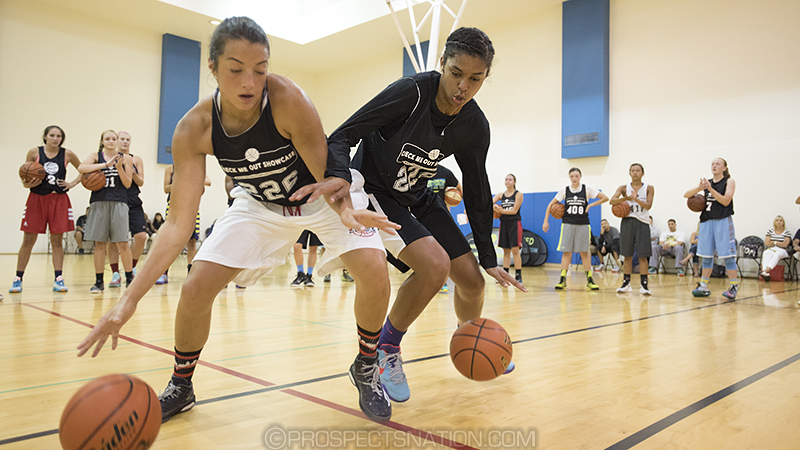 Aislinn "Ace" Konig of Surrey, B.C., battles one of the top players in the U.S. in Evina Westbrook at the Check Me Out Showcase in Seattle, Wash. *Photo by Glenn Nelson.
The game of basketball is officially global.
By the start of next season the number of international players starting their freshmen seasons at the college level will dwarf that of many states in the US. Players from Canada, Europe, Australia, and parts of Asia will be coming stateside to leave their mark on women's college basketball and the game is better because of it.
With the release of the ProspectsNation.com International ELITE 25 some light has been shown on the premier talent that is on the way for the class of 2016. Canada is the country that tops this list with seven Canadians ranked in the top 25 while Australia is a close second with five players representing the green and gold.
A couple of the players on this list are already national team candidates. No. 9 Eleanor Jones of England has already spent time with her senior women's national team while No. 3 Francesca Pan of Italy has been called up to work out with her senior team.
There are well known players such as Aislinn Konig, who made a name for herself on the summer circuit and has a chance to compete right away in the ACC while Eternati Willock originally pledged to North Carolina but decided to reclassify and is now headed to Kansas State.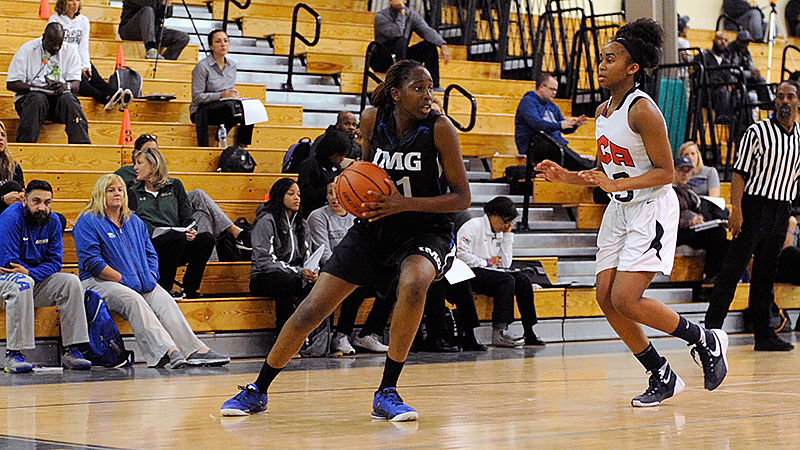 Jennifer Iho Lopez with IMG. *Photo by Chris HansenThere are also decorated international players such as Jennifer Iho Lopez of Spain and Nina Aho of Hungary. Both players have been major pieces to their youth national team programs, earning spots on both national teams and 3 on 3 teams.
Lopez, is also a member of another unique subset of this group; she is playing her senior season in the US at IMG Academy. Like Lopez, Sarah Sofie Mortensen has also come to the US a year early to play high school basketball in the States.
Keil Moore is the Director of Scouting for the JumpOffPlus.com National Scouting Report and international scouting report. He serves on the Naismith Trophy Board of Selectors and has been a member of the women's basketball community for more than eight years as a trainer and evaluator. He can be reached at keil@prospectsnation.com.