Posted
3 months 4 days ago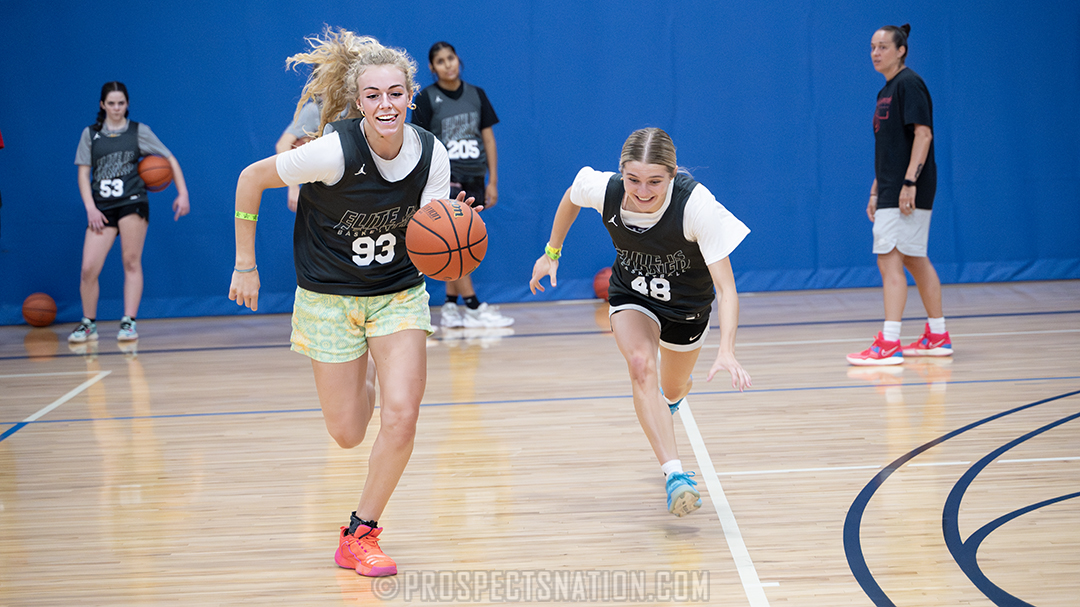 Avery Howell and Morgan Montgomery compete at the 2023 CMO Boise camp. *Photo by Chris Hansen.
MERIDIAN, Idaho – The 2023 Check Me Out Showcase, powered by Elite Is Earned, held its Boise stop and was a terrific way to end the summer season. Players from both coasts hit the Treasure Valley for a weekend of competition and exposure.
FEATURE PLAYER TRAINING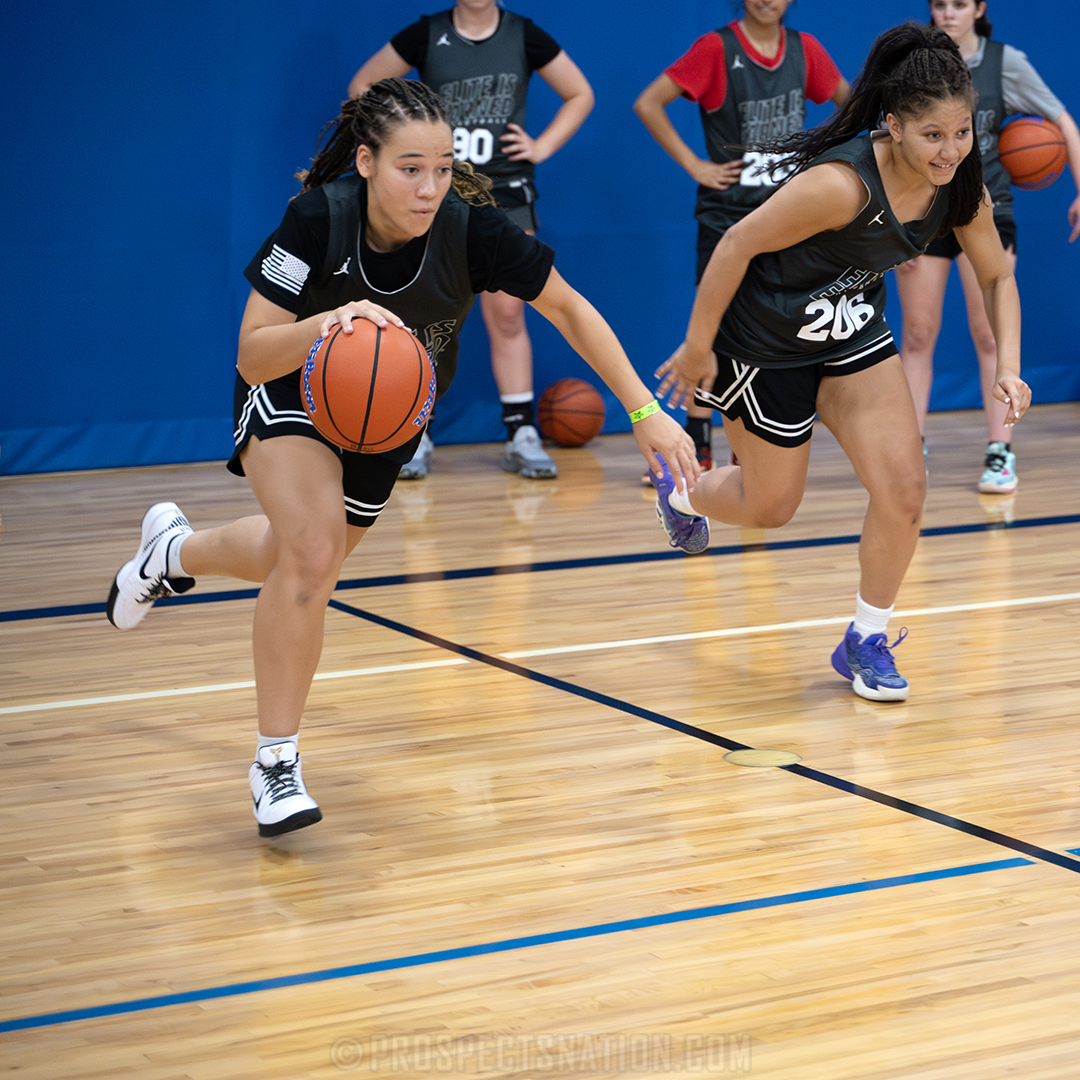 Jazlyn Bowman flew to Boise to compete.
*Photo by Chris Hansen.Evy Raney of Meridian, Idaho, impressed with her catch and shoot ability with range out the 3-point arc. She was also a sneaky defender, making plays and creating some chaos.
Avery Patricco of Boise, Idaho, capped off a terrific travel season with maybe her strongest weekend of the summer. She scored it at all three levels and kept her foot on the gas all weekend.
Mia Castillo of Richland, Washington, showed her aggressive and physical style of play. She loves contact, got to the rim with both hands.
Avery Howell of Boise, Idaho, was already on our map but used the summer of 2023 to put herself on everyone's radar. In her home state she set the tone with her intensity and focus which elevated the rest of the group.
Jazlyn Bowman of Lutz, Florida, made the cross-country trip to show what she's been working on all summer. She's been a shooter but seeing her become more confident and effective scoring on the drive is a big sign of things to come.
Brooke Vargas of Meridian, Idaho, plays with a purpose. She's aggressive on both ends of the floor she applied a lot of pressure to the opposition throughout the weekend.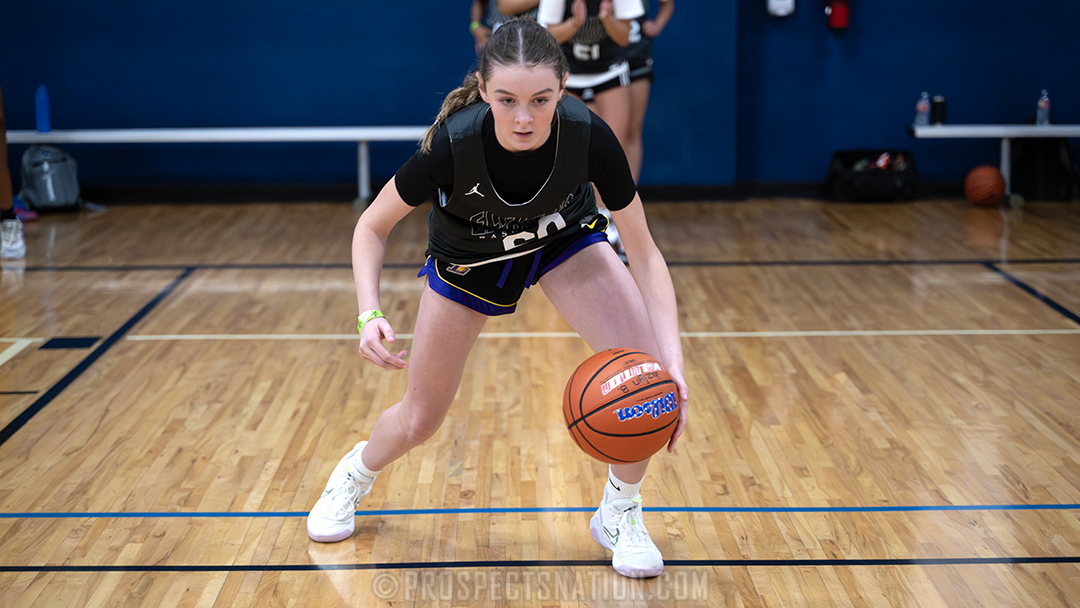 AROUND THE RIM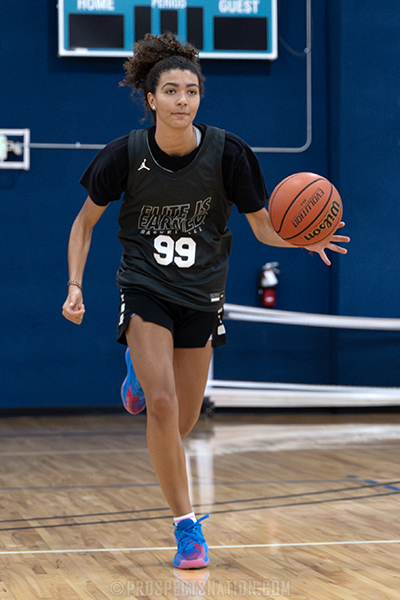 Emmi Swillie.
Sydnie Rodriguez of Boise, Idaho, showed a lot of tools that will translate well next year when she starts her college career at Seattle U. She's a big guard with a lot of versatility.
Megan Roberts of Bellevue, Washington, brings terrific energy to the floor. She has a diverse scoring skill set and the ability to control pace.
Kaity Haan of Boise, Idaho, is an intriguing prospect with her combination of speed, height and length.
Emmi Swillie of Boise, Idaho, is a 2026 that is putting the region on notice she's got next. This 6-1 perimeter player has physical and skill traits that project her as one to watch for coaches at the next level.

Chris Hansen is managing editor of ProspectsNation.com and serves on the McDonald's All-American and Naismith Trophy selection committees. He was a co-founder of and the national director of scouting for ESPN HoopGurlz from 2005 until 2012 and is the director of the Check Me Out Showcase and ELITE is EARNED events. He can be reached at chris@chrishansenbasketball.com.