Miami Goes Transatlantic, Again
Posted
7 years 6 months ago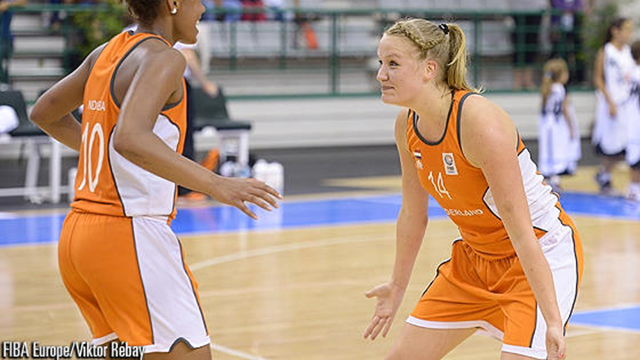 Miami coach Katie Meier and her staff had an excellent day on Monday. Right before finding out that her team had been selected for the NCAA tournament, Meier and her staff learned that they would have two of the top 15 European prospects in the 2015 class on campus as freshman next season.
Both Laura Cornelius, a 5-foot-8 point guard, and Emese Hof, a 6-3 post, made verbal pledges to play at the ACC school next year. Hof and Cornelius will join 6-3 post Zada Williams of Babson, Fla., giving Miami a three-player class for the class of 2015.
For Miami, Cornelius has the ability to make a sizeable impact early in her career. She is a playmaking point guard who will also bring leadership to the Canes' backcourt. In recent year's Miami has lacked a natural point guard to lead their backcourt. Cornelius has the ability to answer that call for the entirety of her four-year career.
In the post Hof will give Meier and her staff an immediate boost across the frontline. Miami currently starts seniors at both the power forward and the center positions. The addition of Hof next year will help Meier and her staff to replace the contributions of the departing seniors. As stated in her Platinum Breakdown (subscription required) last week, Hof will make her first impact as a defense and energy post player. She possesses quality size and a strong frame. Where she will need to develop during her time in Miami will be the offensive side of the ball where she has shown an improved comfort shooting the midrange face-up jumper but still seems uncomfortable in post ups from time to time.
With the additions to their 2015 class look for Miami to make a jump in the spring release of our 2015 class rankings. Both Cornelius and Hof are rated as four-star prospects in our ELITE 25 International rankings. Before the additions of Hof and Cornelius, Miami's 2015 class was not ranked in our Prospects Nation top 50 recruiting classes. The additions will allow them to make a sizeable jump.
Moore is the Director of Scouting for the JumpOffPlus.com National Scouting Report and international scouting report. He has been a member if the women's basketball community for more than six years as a trainer and evaluator. He can be reached at keil@prospectsnation.com.