No. 36 Fiso Chooses Michigan
Posted
4 years 7 months ago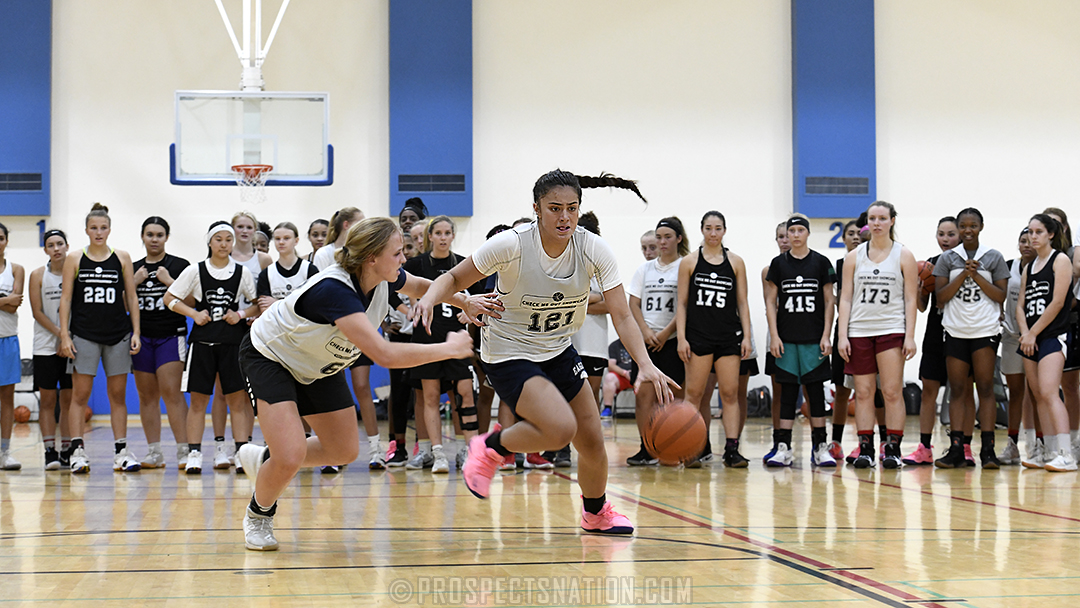 Meghan Fiso is a battle tested recruit, having squared off with some of the nation's best at events like the Check Me Out Showcase (pictured above), as well as with ECBA Swish Hines and Tree of Hope EYBL over the years. *Photo by Glenn Nelson.
Meghan Fiso, the 5-foot 11-inch guard from Seattle, Washington, has verbally committed to Michigan. The four-star prospect ranked No. 36 in the 2020 class by ProspectsNation.com chose the Wolverines over finalists Gonzaga, New Mexico, San Diego State, Texas Tech and Washington State.
"It's just one of those things of when you know you know," Fiso said. "As soon as I stepped on to campus I felt like I was home and the amazing opportunities outside of basketball that they provide was what really got me. They presented a real family vibe there and that's the main thing I was looking for in a school."
Fiso has been the swiss army knife for her teams over the years. Two years ago when her club program, coached by former Washington State assistant Maurice Hines, lost two point guards to injury, she stepped into that role amidst a national schedule and became that much more versatile.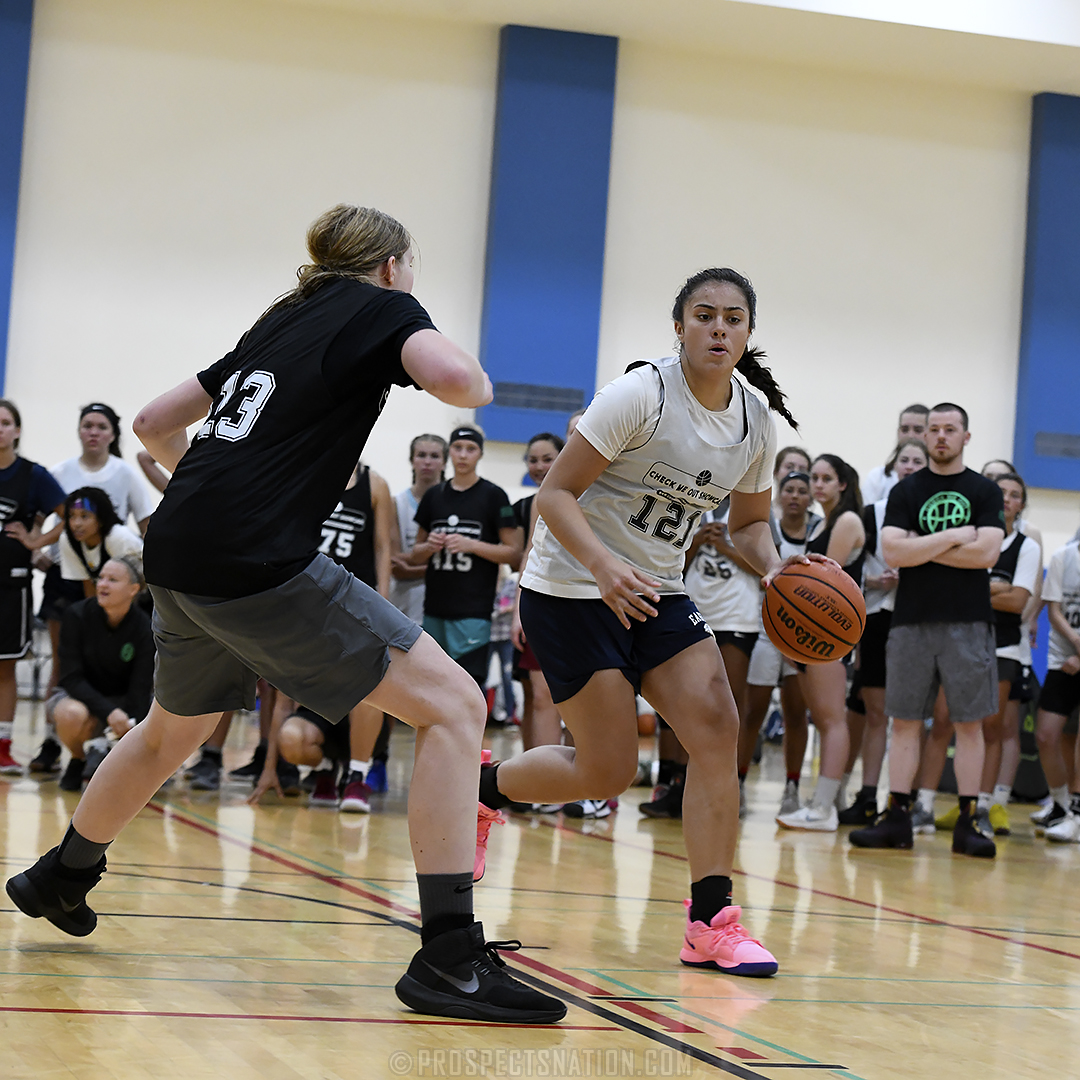 Just as much as her versatility is a strength, so is her efficiency. She an adjusted field goal percentage in the EYBL last spring and summer of 46.4 percent and was in the top 20 percent of players in spot up shooting and top 30 percent in pick and roll action efficiency.
"I love getting my team involved," Fiso said of her game. "Taking too many shots has never been in my game. I trust all my teammates and trust that they'd catch my passes and score. I also know when my team needs me to score and when it's a good shot to take; so I think just knowing when to score and when to pass (is a strength)."
All this and she has played countless minutes on the interior at West Seattle High School in nearly three seasons there. She has also been a standout at the Check Me Out Showcase camps over the last six years, showing out in multiple states.
"Fiso brings a unique skill set to the Wolverines and is a valuable piece to the class as a result," Brandon Clay, ProspectsNation.com Publisher, said. "She can play the point forward spot initiating the offense but is strong enough physically to play either forward position defensively. Fiso can shoot the 3-pointer, midrange step back and finish around the rim. Adding to her potential value in Ann Arbor, Fiso will set up her teammates to be successful on the pass and rebounds the ball as well as any hybrid forward in the class."
Fiso is the second commitment for Michigan in the 2020 class. She joins Makailah Griggs-Zeigler, a 6-0 forward from in-state Wayne Memorial. The duo follows a strong two-player signing class in 2019 for the Wolverines. Fiso will get the chance to team in the backcourt with Michelle Sidor, the 5-8 guard from Hackensack, New Jersey, who can fill it up from long range and play on and off the ball.

Chris Hansen is managing editor of ProspectsNation.com and serves on the McDonald's All-American and Naismith Trophy selection committees. He was a co-founder of and the national director of scouting for ESPN HoopGurlz from 2005 until 2012 and is the director of the Check Me Out Showcase and ELITE is EARNED events. He can be reached at chris@prospectsnation.com.