Posted
10 months 5 days ago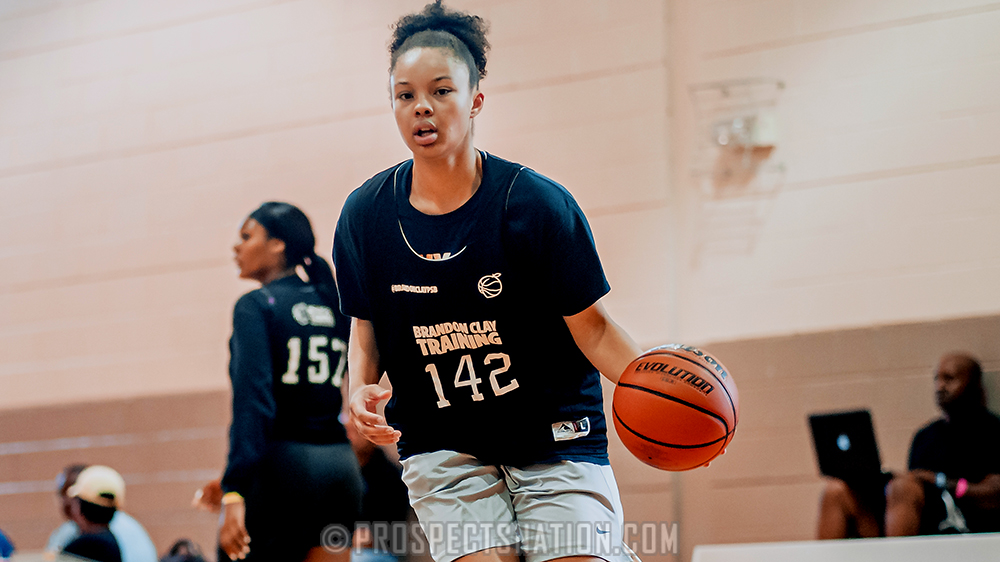 Courtney Ogden works at the BCT Academy in Buford, Georgia. *Photo by Anthony Lugardo.
Class of 2023 forward Courtney Ogden of Atlanta, Georgia, picked Stanford as her future college destination. In the process, her commitment gave the defending national champions the No. 7 ranked prospect overall in the junior class.
"I want the best for myself as a student-athlete," Ogden said. "Stanford is always at the top of the global list of best universities. Stanford won the national championship last year and the roster is built to continue to be successful. So after assessing several other schools that were of great interest to me, Stanford is the best fit."
Ogden's combination of size, skill and versatility make her an ideal fit for a program that prides itself on having size and length at positions all across the floor.
"My dad and I have done a lot of analysis on rosters," she added. "Stanford is built to remain as a national championship contender for the next several years. When I arrive in 2023, I see myself filling the gap that Haley Jones will leave. On offense, I can play the 1 through 4, space the floor with my shooting range, pass well, rebound at the guard position, and my basketball IQ is a good fit for Stanford's read and react offense. On defense, I can guard the 2, 3, and some 4's as well. I believe that I'll rebound well from the guard position and can start the offense off the rebound. My versatility gives me the potential to make a big contribution to Stanford's continued success."
Ogden's academic prowess is always an ideal fit for the Cardinal roster as well.
Stanford Commits - 2023

Brandon Clay serves as the Director of Scouting for ProspectsNation.com and owns The BrandonClayScouting.com Evaluation Report, which is read by more than 200 colleges and universities nationwide. He also serves as the Executive Skills Director for the Brandon Clay Scouting Academy Series.