Paynter Chooses Tennessee Tech
Posted
1 year 11 months ago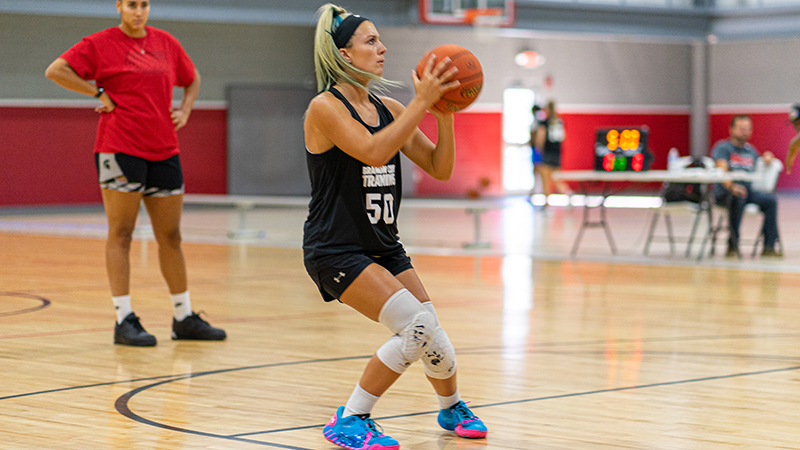 Harley Paynter works on her jumper at the Brandon Clay Training National Academy this summer. *Photo by Antony Lugardo.
Harley Paynter, the 5-foot-8 guard from Grayson, Kentucky, verbally committed to Tennessee Tech today. The dynamic backcourt threat chose Kim Rosamond's program over the likes of Fresno State, Furman and Samford.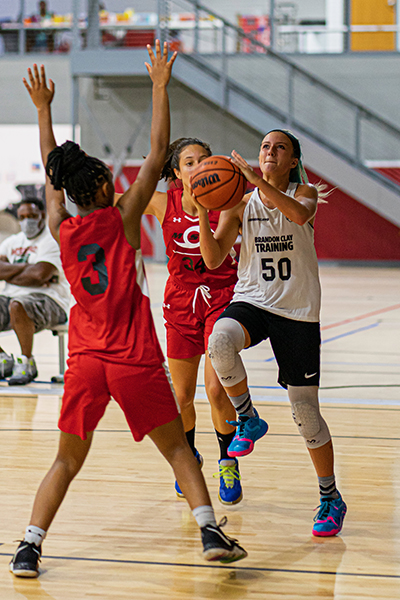 After originally committing to Morehead State, Paynter reversed course during the early stages of the global pandemic and in the process became one of the most highly sought after guards in the country. She performed at an elite level at the Brandon Clay Scouting Training Academy in June following that up with a stellar showing at the Brandon Clay Scouting Hoosier Shootout in mid-July. Paynter is a complete guard with the skill to run the show for coach Jonathan Hemingway or make a play when things broke down in the offense.
Though Paynter is a different type of player than Akia Harris was but is poised to have the same type of success in Cookeville that Harris did. At the end of the day, Paynter is a winner who has the athleticism, skill and moxie to lead a team especially in the late moments of a close game. She can be the lead guard on a conference championship team.
When asked about why she chose Tech Paynter replied, "I connected with the girls really well. My college credits will transfer there and it's relatively close to Nashville. Academically, it's a great setup with fantasic living arrangements even in my freshman year. Coach Rosamond has a great staff and I feel like I fit well into their style of play."

Brandon Clay serves as the Director of Scouting for ProspectsNation.com and owns The BrandonClayScouting.com Evaluation Report, which is read by more than 200 colleges and universities nationwide. He also serves as the Executive Skills Director for the Brandon Clay Scouting Academy Series.