Posted
5 years 9 months ago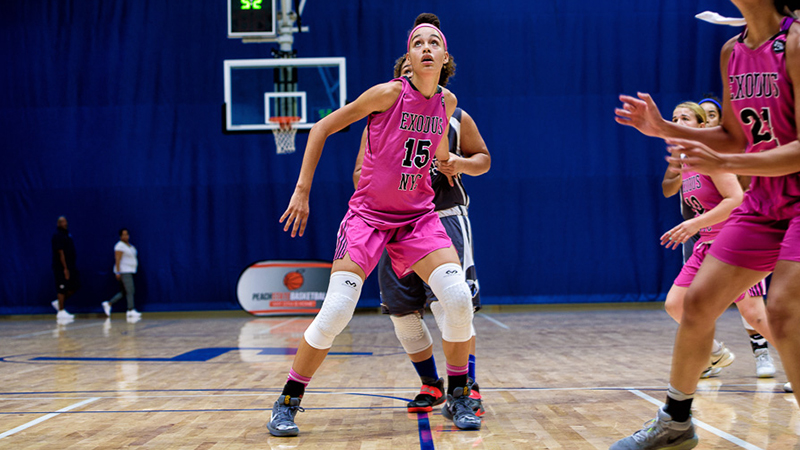 Natalija Marshall is just one of the talented underclassmen on the Exodus U15 EYBL team making noise at Power 48. *Photo by Ty Freeman.
CARTERSVILLE, Georgia - The only thing that broke up the Georgia heat was the afternoon thunderstorms, which occasionally made the lights flicker within the Lake Point Sporting Community complex. Aside from that, the temperatures ran hot outside and the talent laid thick on the court. The PSB Power 48 brought together some of the top programs from across the country to compete in front of nearly 200 college coaches on July 25-26. Here is list of the top performers and other players which caught the eye of our evaluators.
Standouts
Sarah Ashlee Barker (Hoover, Alabama), Alabama Southern Starz – 2020
Of all the talent within Doug Bush's program, Barker could have made the biggest leap the second half of July. A 5-foot-9 guard, Barker displayed point guard skills that allowed her to facilitate the offense efficiently. At the same time, she can create shots for herself and is able to score in traffic. Barker is a great athlete and perhaps is approaching the ELITE category with her ability to accelerate past defenders with her first step. Throw in her exceptional body control in lane and Barker has the makings of a prospect who will draw attention from an array of conferences in upcoming years.
Brylee Bartram (Seffner, Florida), Tampa Thunder Team Dupree – 2019
It was no secret that Bartram was a shooter coming into this July. She came off a high school season where she shot nearly 50% from beyond the arc and is ranked in the ELITE 100 given her skills. She finished a stretch of four games at the Power 48 where she connected on more than 25 threes all together. These were match-ups versus the Indy Lady Gym Rats EYBL and Exodus NYC EYBL. Her shooting performances were a highlight of the event and will have her phone buzzing heading into the month of August.
Constance Chaplin (Euclid, Ohio), All Ohio Fleming - 2019
Although most of the eyes are on programs oldest teams this time of the year, there are players who have star potential that are tucked away on younger teams. Such is the case with Chaplin, who plays for coach Jay Bee Bethea's younger group. With a glut of guard talent on his Black team, Bethea decided to let Chaplin have the keys to the All Ohio Fleming group. She is taking full advantage of this opportunity. Chaplin scored double digits consistently during the event and showed an array of moves to make plays. The 5-8 lead guard can get downhill quickly and get her shot consistently. What separates Chaplin is her willingness to hit the open player when the double team comes to stop her. Rarely did she force shots up in traffic, but instead made the right pass when the action dictated that. Throw in her ability to hit 3-point shots from behind ball screens and Chaplin could be a diamond in the rough waiting on a coach to find her.
Ramani Parker (Fresno, California), Fresno Lady Heat – 2019
Parker was the best unranked player at the two-day showcase. The 6-4 wing has all the tools. She can put the ball on the deck to score or shoot the 3-point shot with effectiveness. Defensively she can lock down athletic opponents while also being a threat to block shots when flying in from the weakside. Her combination of length, skill and height have all the makings of a 5-star prospect.
Sarah Dumitrescu (Bradenton, Florida), Boca Raton Thunder – 2019
Dumitrescu is a 6-1 wing-forward with versatility and scoring ability. She uses her size exceptionally well to gain angles to score in the paint. The Romanian native is best when she can face the basket and stretch bigger defenders away from the lane. She makes defenders honor her jump shot at the 3-point arc with her consistent shooting stroke. Dumitrescu attends IMG Academy during the school year and has already had a host of Power 5 coaches interested in her development. Look for her college coaches to track her every move this winter.
Skye Green (Bunnell, Florida), Blue Star Florida Vega – 2018
Green is a match-up problem for interior players. She has the footwork and quickness of a wing and combines that with superb craftiness. In a match-up versus the Carolina All-Stars she pulled opposing post players away from the bucket and then attack their closeouts to finish well in the paint. Throw in the fact that she can finish with either hand and Green is a tough cover at the power forward position.
Skye Green is a versatile force in the paint, double digit pts today

Recruiting interest

#PSBPower48https://t.co/LavuNJ8RiC pic.twitter.com/T3TqspGpTZ

— Jonathan Hemingway (@JLHemingwayPSB) July 26, 2017
On the Rise
Scott Johnson never has a class that is barren of talent. His 2020 group is one of the most successful on the circuit in their age group. Guards Bailee Adkins, Eden Gainer and Nicole Stephens have all picked up offers this year. Combine them with forwards Katie Ball and Lexi Arden and the team is about as well-balanced a squad that Johnson has ever coached.
We got a first look at All In Truding from the Chicago area during the Power 48. Class of 2020 wings Halle Douglass and Addie Budnik made impressions with big shots during the week. While Emily Klaczek, also in the 2020 class, displayed confidence as a lead handler.
#PSBPower48
'20 Addie Budnick (@AddieBudnik) with the game winning lay-up in OT for @AIAelitegirls / @aia_matt pic.twitter.com/EMG5DjaqSX

— Jonathan Hemingway (@JLHemingwayPSB) July 26, 2017
The New Mexico Clippers should be a group that is talked about for a while. Class of 2021 prospects Viane Cumber and Cailee Crawford have garnered interest from many programs nationally already.
Class of 2018 guard Shy Tuelle of the Nautilus Express has been on our radar as one of the best shot makers on the east coast. She backed up that reputation with several big performances at Power 48. She is a good athlete who can get her shot off the dribble going to either hand.
Exodus NYC 15U has a pair of big kids that have already cracked our ELITE rankings in respective classes. Class of 2019 post Mariah Perez displayed her back to the basket scoring ability. She is currently ranked No. 45 nationally. While Natalija Marshall in the class of 2020 is merely scratching the surface of what she can produce. She is a 6-4 post who can run the court, block shots and has a developing offensive skill set that includes a jumper from range.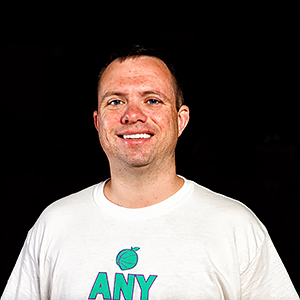 Jonathan Hemingway is the Assistant Director of Scouting for the JumpOffPlus.com National Scouting Report, is on the Naismith Trophy Board of Selectors and owns CoachHemi.com, the go-to source for coaches for X's and O's. He is the floor director of #TeamEBA camps, a site director for #TeamPSB tournaments and can be reached at jonathanhemingway@peachstatebasketball.com.