Posted
7 years 2 months ago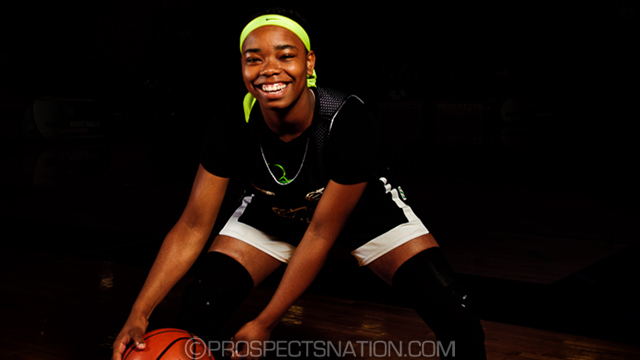 Lashonda Monk shined at EBA Super 64 before taking the court at Real Deal in the Ville II. *Photo by Ty Freeman.
LEBANON, Tenn. -- The second session of the Real Deal in the Ville saw a new crop of talented players take the stage in hopes of earning a covetted division I scholarship.
Lashonda Monk of High Point, N.C., is a tough finisher in the lane and proved that Friday night. This class of 2017 guard showed she has the ability to power her way to the rim, finish through a lot of contact and create separation in the air against taller defenders.
MacKenzie Wood of Carmel, Ind., is a 6-foot-1 rising 2019 for the Best Choice United Program. The young post player found herself burying back-to-back 3-pointers, which showed the versatility to come in the frontcourt.
Christina Lindenfeld of Midlothian, Va. played well on the interior as well as on the perimeter. She worked well from the elbow to the block with her constant movement. Lindenfeld gave the Cap City Ballez a big punch at the swing position.
Chaniya Clark of Lakeland, Fla., has a strong command of the game for being so young. At 6-3, she is a definitely a presence on the floor. Clark is a prospect who will draw a lot of attention in years to come.
Toledo Thunder came to the Real Deal ready to make a mark for itself. Kennedy Pratt of Alvada, Ohio, was key in etching that mark early with her ability to score from the perimeter to the post.
Class of 2017 prospect Melody Brewington is lightning quick with the ball in her hands. Florida Lightning made a good showing with the energy and competitiveness they brought to the floor.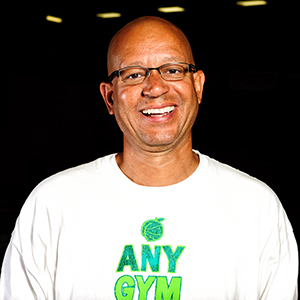 Stephen Peck is the owner of Dream In Motion Athletics and is a national evaluator for the JumpOffPlus.com National Scouting Report. He also serves as a on-floor skills coach at the Elite Basketball Academy events. He can be reached at StephenPeck@peachstatebasketball.com.

Wetmore joined ProspectsNation.com in the summer of 2014 after graduating from the University of Washington with a Communications degree. She left Washington as the all-time leader in games played and also played with the softball team in the College World Series. She was the Gatorade State Player of the Year her senior year in high school capping off a career which included three state titles. She can be reached at mercedes@chrishansenbasketball.com.