Recap: Select 24 - Part III
Posted
2 months 1 week ago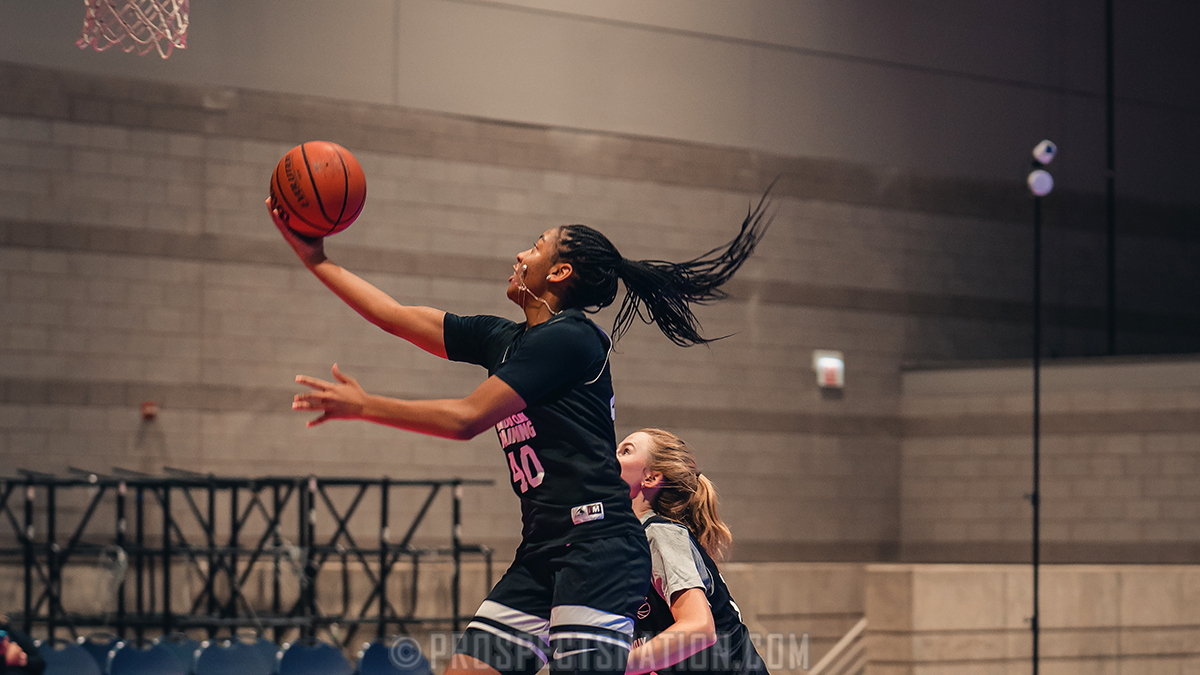 KK Arnold, a Connecticut commit, works with Indiana commit Lenee Beaumont at the Select 24 workout in Chicago. *Photo by Anthony Lugardo.
CHICAGO, Illinois – The Brandon Clay National Select 24 Workout allowed some of the nation's elite prospects to take center stage in the middle of the first July evaluation period. We offered a shooting session to make sure players were sharp for the Nike Tournament of Champions held directly afterwards. Here are the third and final set of takeaways from that workout:
Arnold has been a part of our showcase series for years now. Her game has matured in step with her physical maturation. A UConn commit, Arnold's eagerness to get up shots the night before Nike Nationals started speaks volumes as to where she's headed next. She has the power to make plays off the bounce at will. Arnold's next step will be based on her jumper.
Evans is a smooth left-handed option who can be productive playing off of the pick and roll. She has the footwork to get down hill to make a play around the rim. In that regard, Evans can continue to work on her speed to improve her ability to get into the lane.
Hart has a strong, stocky build that allows her to play with speed while absorbing contact at the same time. She does a little of everything on the floor as she shoots and handles it well. In time, we expect Hart to become more vocal. Adding that quality to her current skill set will only enhance her game.

Koch has the skill set to be one of the leaders of the next wave of the Hoosier State. She was fantastic in a game for the Gym Rats Riego team against the Southeast All Stars on a floor with some of the premier 2023 and 2024 recruits in the country. Koch can make shots, handle the ball and has a knack for making plays on defense too.

Brandon Clay serves as the Director of Scouting for ProspectsNation.com and owns The BrandonClayScouting.com Evaluation Report, which is read by more than 200 colleges and universities nationwide. He also serves as the Executive Skills Director for the Brandon Clay Scouting Academy Series.