Recruiting News: Oberg, Scherr, Strigel
Posted
6 years 3 months ago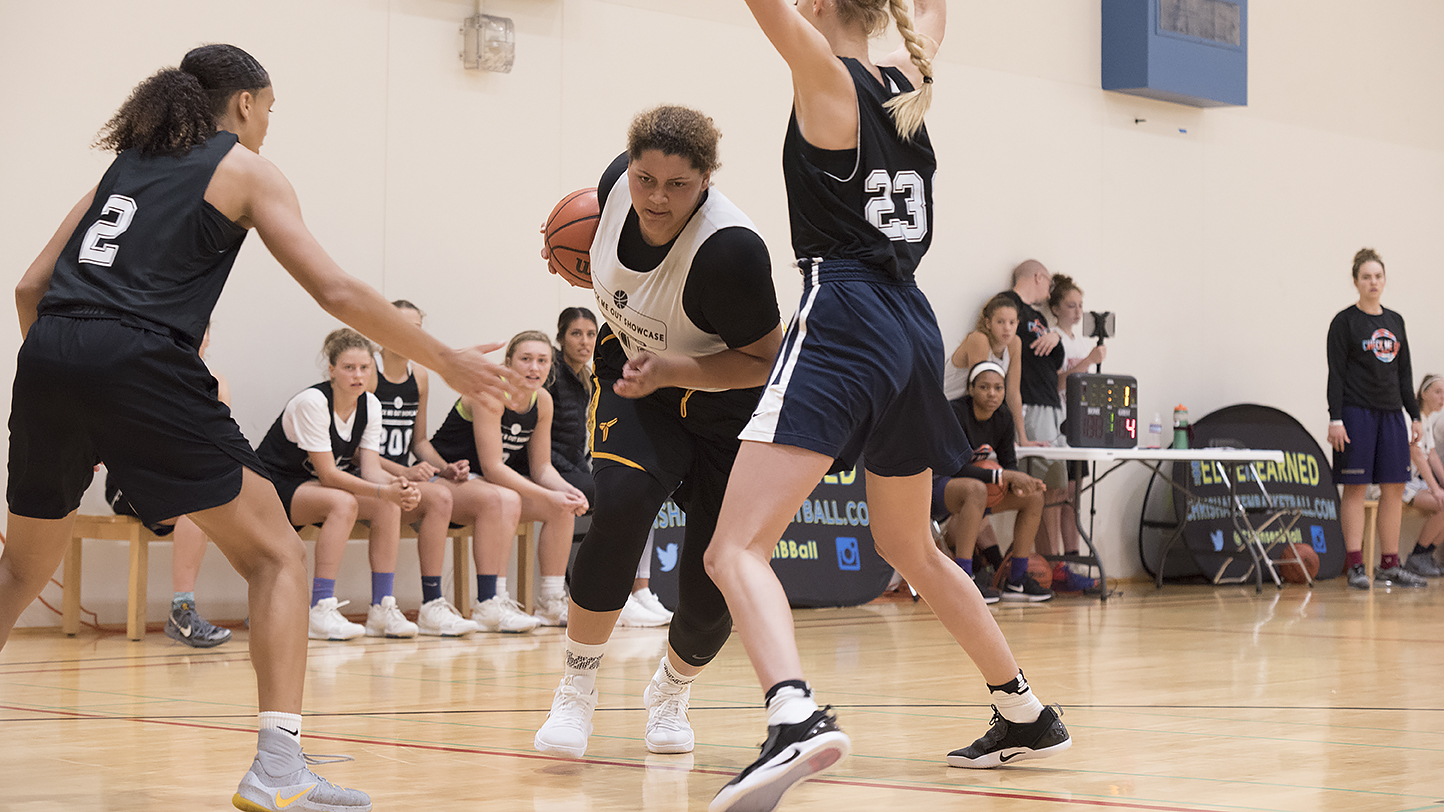 Destinee Oberg of Burnsville, Minnesota, is one of the top front court prospects in the 2019 class. *Photo by Glenn Nelson.
BrandonClayScouting.com #SMPMember Recruiting News – August 23, 2017
With over 40,000 collective followers on our team's social media outlets, we're in a unique position to assist with both creating awareness of a prospect's skill set and recent on-floor performance. From crisp recruiting updates to updated in-season stats to a potential last-minute change in schedule that needs to be conveyed socially, this package allows the player to control the information available to the public about their game.
Become an #SMPMember for maximum Recruiting Exposure: Click the Logo Below

Class of 2019 Destinee Oberg of Burnsville, Minnesota, visited Purdue and Washington in the last week.
MY TAKE: Oberg looked good on the floor at the Check Me Out Showcase this past weekend. She is one of the few players in this class who can score as a primary back-to-basket option. Oberg even showed range out to the 3-point line. Getting momentum by stringing together consecutive months on the hardwood is a key over the next year.
#BrandonClayScouting at #CheckMeOutNATION Seattle:

'19 @Destineeoberg (MN) to visit Oregon St.

STORY: https://t.co/TKyCEZv0tl #SMPMember pic.twitter.com/6BaNyy7y4B

— Brandon Clay (@BrandonClayPSB) August 18, 2017
Class of 2018 wing Izzy Strigel of Raleigh, N.C., chooses NYU.
MY TAKE: In Strigel, NYU lands a wing capable of putting the ball in the basket. She became a better defender this summer with the Carolina All-Stars #PSBFamily organization. A high academic option, the sky is the limit for Strigel at the college level in that way. She has a world of potential to keep growing her game on a yearly basis.
#SMPMember Recruiting Program

THIS JUST IN#CommitmentCentral

'18 W Izzy Strigel (NC) to NYU.

PAGE: https://t.co/8xmEgMGhiv @izzzbreezy pic.twitter.com/CHzjLHrqAF

— Brandon Clay (@BrandonClayPSB) August 17, 2017
Class of 2020 guard Maddie Scherr of Ryle, Kentucky, has new interest from both Florida & Oregon.
MY TAKE: Scherr showed this spring and summer that she belongs in the elite discussion in the class nationally. She has both length and skill at the guard spot with the ability to play on or off the ball. Scherr has multiple Power 5 scholarship offers already.
#SMPMember Recruiting Exposure

'20 G Maddie Scherr (KY) has new interest from both Florida & Oregon.

HER PAGE: https://t.co/h3Xo1RTnA3 pic.twitter.com/aY8GqIEsKM

— Brandon Clay (@BrandonClayPSB) August 15, 2017

Brandon Clay serves as the WNBA Director of Scouting for ProspectsNation.com and owns The JumpOffPlus.com International Report, which is picked up by more than 150 colleges and universities nationwide. He serves as the Executive Camp Director for the Elite Basketball Academy Camps. He serves on the Naismith Trophy Men's / Women's College Player of the Year Academy and is chairman of the HS Boys / Girls Board of Selectors and is on the McDonald's All-American Selection Committee. He also is the publisher of PSBPopCulture.com.