Recruiting Rundown: Woltman, Morris, Smith
Posted
4 years 8 months ago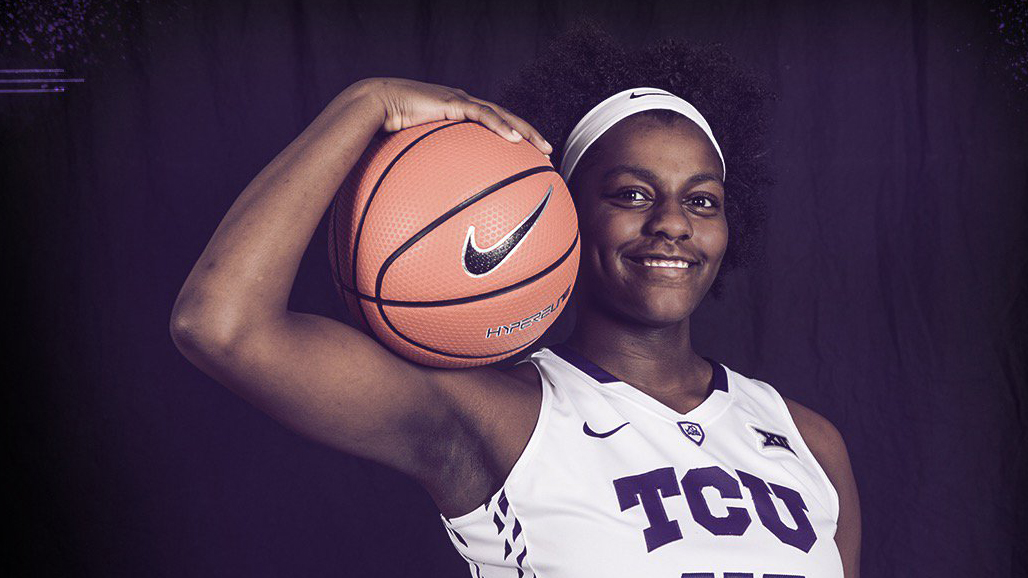 Yo'Myriss Morris of Little Rock, Arkansas, was the Horned Frogs' highest rated commit in 2018.
Class of 2018 post Yo'Myris Morris of North Little Rock HS (AR) committed to TCU.
MY TAKE: Morris played mainly on the interior here. She changed shots as well as blocking a couple, showed legitimate post size and ran the floor well in transition. Her hands were of note too as Morris caught almost everything thrown her way during this evaluation. Morris will provide the Horned Frogs with yet another talented Elite 150 ranked piece as they continue to climb the Big 12 ladder.
Class of 2019 forward Rickie Woltman of Incarnate Word Acad. (MO) committed to Purdue.
MY TAKE: Woltman looked much more comfortable than my eval during the school season last year. She's got good size, runs the floor well and reminds me of a Big Ten / Big 12 post player. Woltman finished well when she got the ball around the rim and physically looks like Class of 2018 Elite60 prospect Elissa Cunane (NC State signee) did a year ago.
Class of 2018 post Allison Smith of Banks County HS (GA) has signed with Emmanuel College.
MY TAKE: Smith is an intriguing prospect. She has the length, size to be effective on the wing but might be better suited defensively at the 4 based on matchups. Smith is a talented, battle tested option at either spot for a smaller school.

Brandon Clay serves as the WNBA Director of Scouting for ProspectsNation.com and owns The JumpOffPlus.com International Report, which is picked up by more than 150 colleges and universities nationwide. He serves as the Executive Camp Director for the Elite Basketball Academy Camps. He serves on the Naismith Trophy Men's / Women's College Player of the Year Academy and is chairman of the HS Boys / Girls Board of Selectors and is on the McDonald's All-American Selection Committee. He also is the publisher of PSBPopCulture.com.