Rundown: Daniels, Garcia, Paynter, Strande
Posted
3 years 4 weeks ago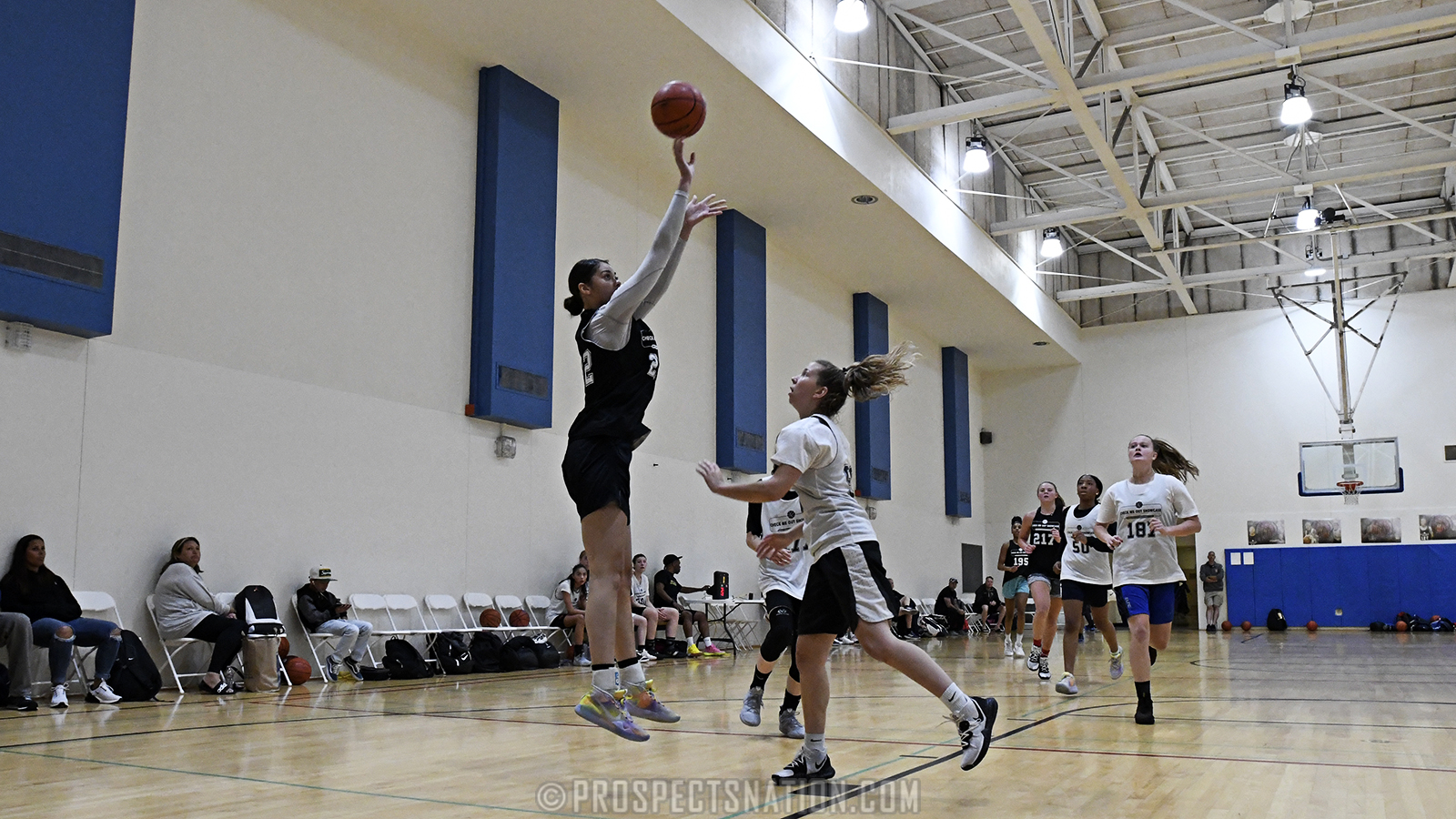 Dalayah Daniels elevates for a jumper at the 2019 Check Me Out Showcase in Seattle, Washington. *Photo by Glenn Nelson.
Cal Berkeley Keeps Adding Pieces
Dalayah Daniels of Seattle, Washington, made her presence felt both on the EYBL circuit with Tree of Hope as well as during the Check Me Out Showcase the past two summers committed to Cal Berkeley. A BrandonClayScouting.com Select 24 member, Daniels chose Cal this weekend giving them yet another elite level frontcourt prospect in the 2020 class to go along with Fatou Samb and Michelle Onyiah. Cal coach Charmin Smith and her staff have picked up right where they left off when Lindsay Gottlieb headed to Cleveland to coach with the Cavaliers earlier in the season.
Strande Picks the Big Ten
Caroline Strande of Racine, Wisconsin, brought her A-Game to the PSBRealDeal in Indianapolis and again to the BCSSummerInvite in Atlanta. In the process, the dynamic wing proved playing with Wisconsin Flight Elite that she belonged on the biggest stage earning offers from major college programs from coast to coast. Strande took all five official visits before choosing Minnesota as her future college destination.
Paynter Makes An Early Choice
Class of 2021 guard Harley Paynter of Ashland, Kentucky, has made a name for herself on the elite summer circuit dating back to her days as a middle school camper at the BrandonClayScouting.com Showcase series. She committed to Morehead State after visiting this weekend. One of the Bluegrass State's top guards in the junior class, Paynter has next in the growing legacy of backcourt talent coming out of Boyd County High School.
Garcia Chooses Happy Valley
Class of 2020 forward Nan Garcia of Jeffersonville, Indiana, committed to Penn State this weekend. Garcia played for the Puerto Rican National Team this past summer and emerged as one of the premier prospects in the state as a result. I actually spent time with her school coach, Michael Warren, while we watched one of her games overseas. It's clear that she gives the Nittany Lions a solid frontcourt piece as they build out there puzzle.

Brandon Clay serves as the WNBA Director of Scouting for ProspectsNation.com and owns The JumpOffPlus.com International Report, which is picked up by more than 150 colleges and universities nationwide. He serves as the Executive Camp Director for the Elite Basketball Academy Camps. He serves on the Naismith Trophy Men's / Women's College Player of the Year Academy and is chairman of the HS Boys / Girls Board of Selectors and is on the McDonald's All-American Selection Committee. He also is the publisher of PSBPopCulture.com.