Seniors Shine At CMO Seattle
Posted
4 years 3 months ago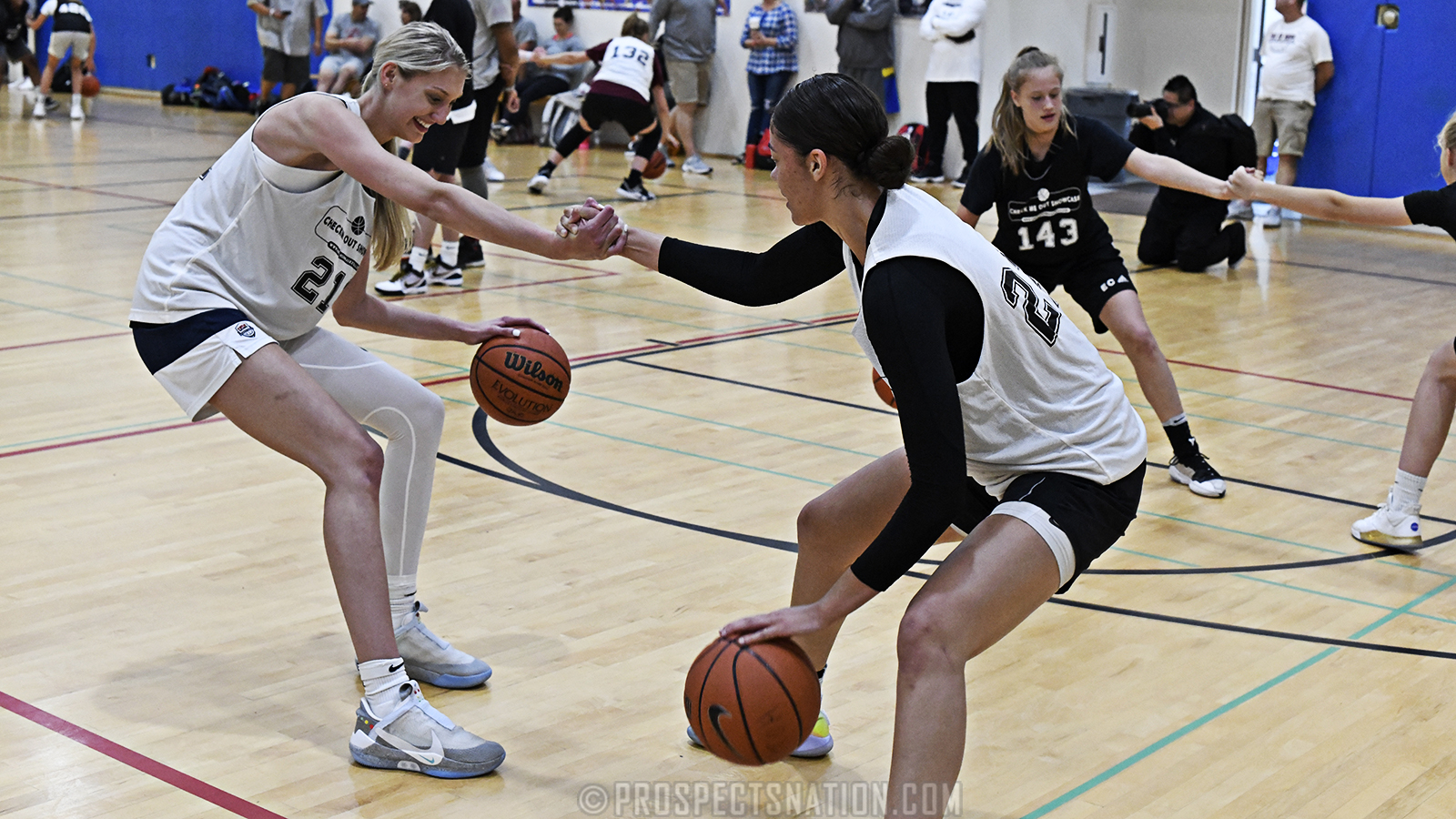 Cameron Brink battles Dalayah Daniels in balance drills at the Check Me Out Showcase. *All photos in this story credit Glenn Nelson/Elite Is Earned.

SEATTLE – The CheckMeOut Showcase is the premier individual showcase throughout the year in the Pacific Northwest. With elite level talent coming from as far away as British Columbia, Sweden and Texas to take part, there was no doubt that the event director Chris Hansen had the place to be for new faces and established names alike this weekend. Here's a look at seven seniors who made their presence felt:
INDIA AIKINS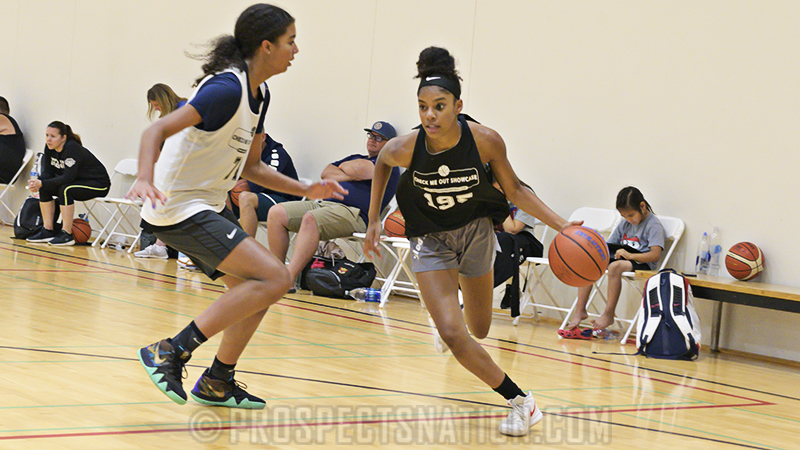 Aikins was a new face for me this weekend. She impressed during the Spotlight Session with her length and athleticism. The available senior continued that during the gameplay session afterwards on Sunday as well. Aikins is one to keep an eye on and should be a high priority for teams looking for a late add much like Talia Sireni was last spring before signing with San Diego State.
CAMERON BRINK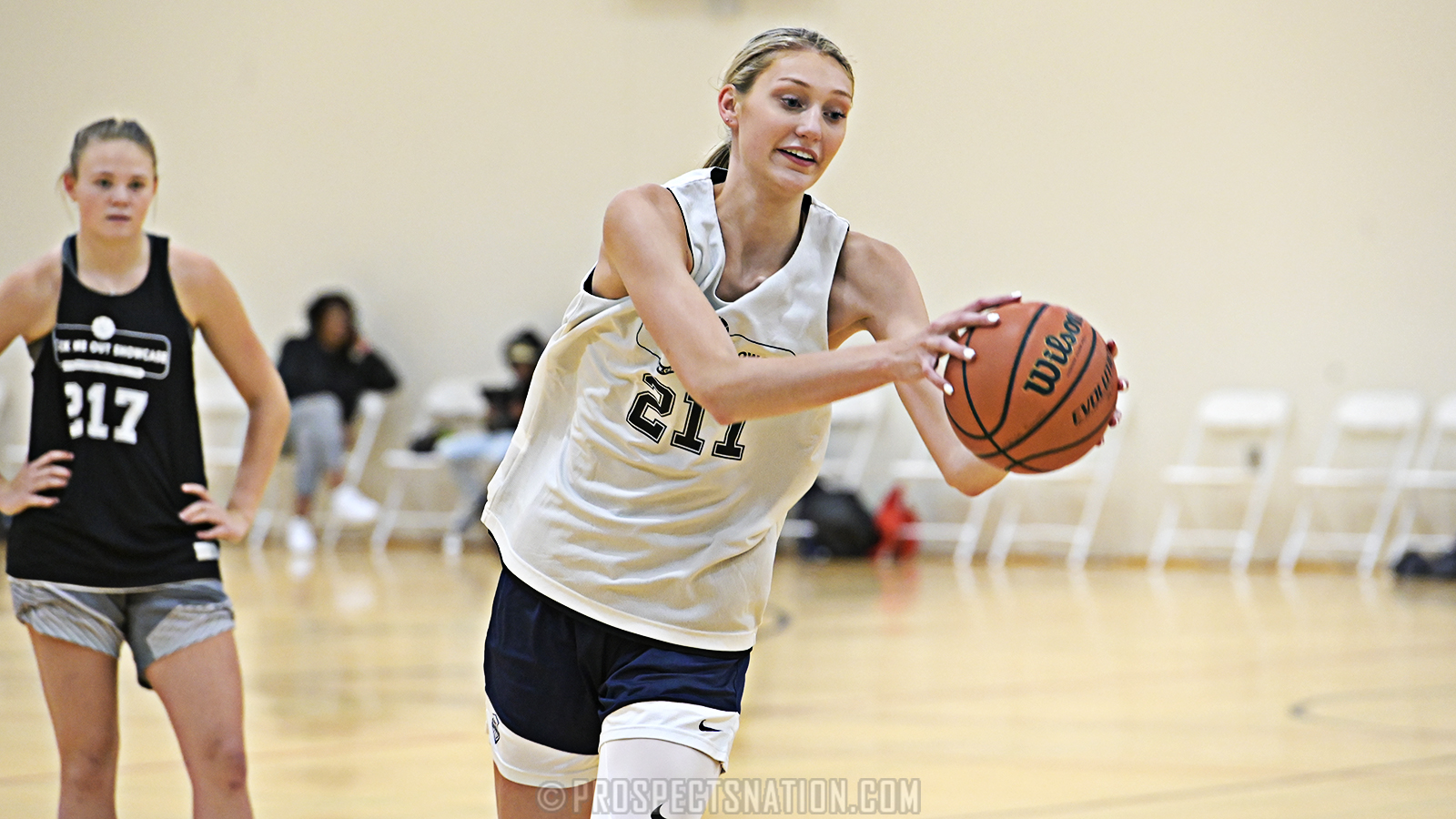 After winning a gold medal with USA Basketball earlier this month, Brink came out on Sunday morning ready to go. She's grown an inch or so since my evaluation last winter and is more comfortable with the ball in her hands than in past settings. That said, there is still a world of untapped potential for the Stanford commit. Brink's ever improving footwork and willingness to keep pushing the envelope with her skill set should make her an even tougher matchup at the college level.
DALAYAH DANIELS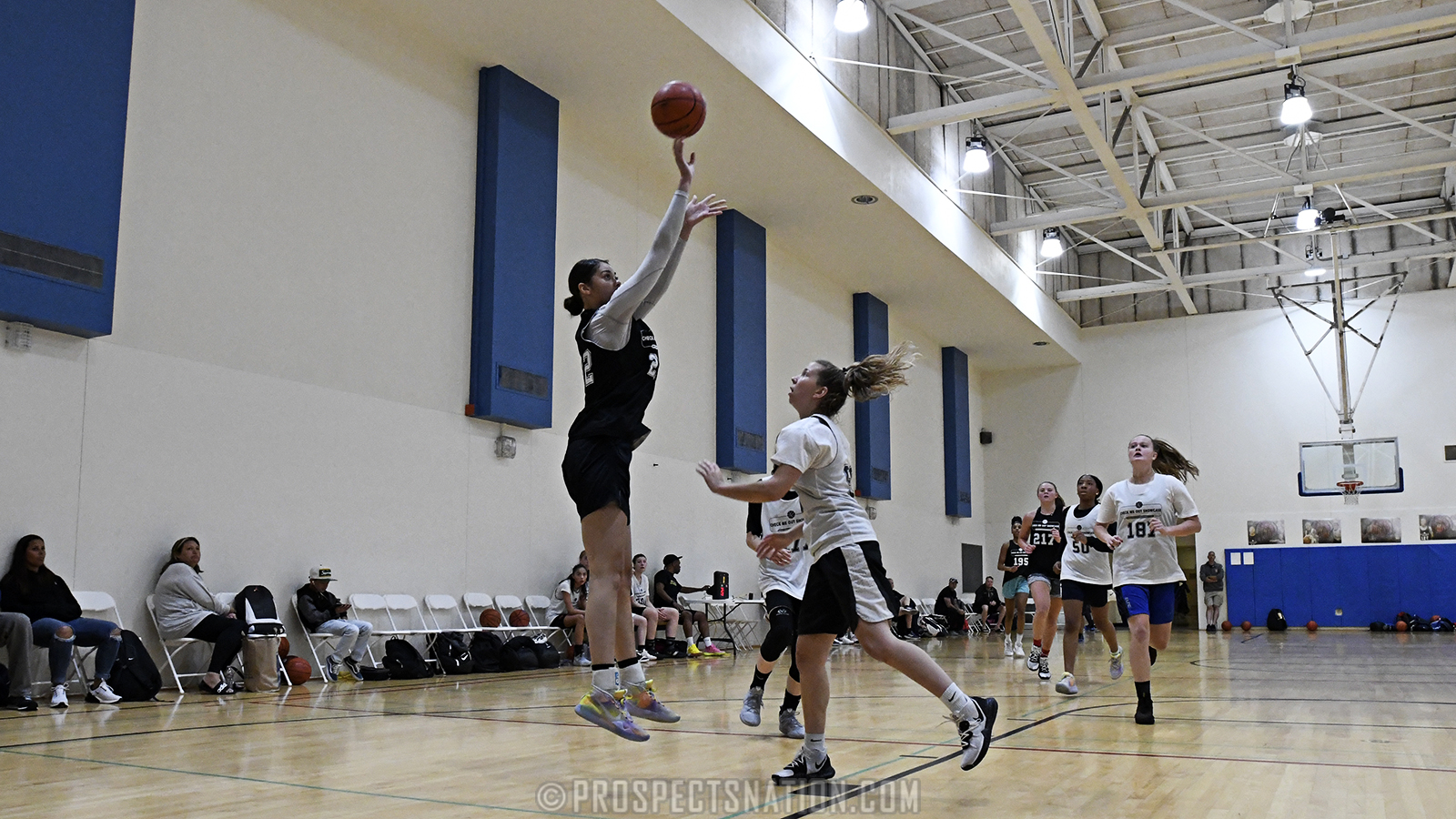 A year after making my notebook with her play in this same event, Daniels walked in the door of the rec center and she turned up. Her footwork is more crisp, polished these days and she was more assertive in her overall game as a result. She's showing consistent in-game shooting range out to 18 feet facing the basket while not forgoing the aggressiveness around the rim that made her a major recruit in the first place. Daniels cemented her status as an elite prospect regardless of position on the West Coast in the class.
SERIN DUNNE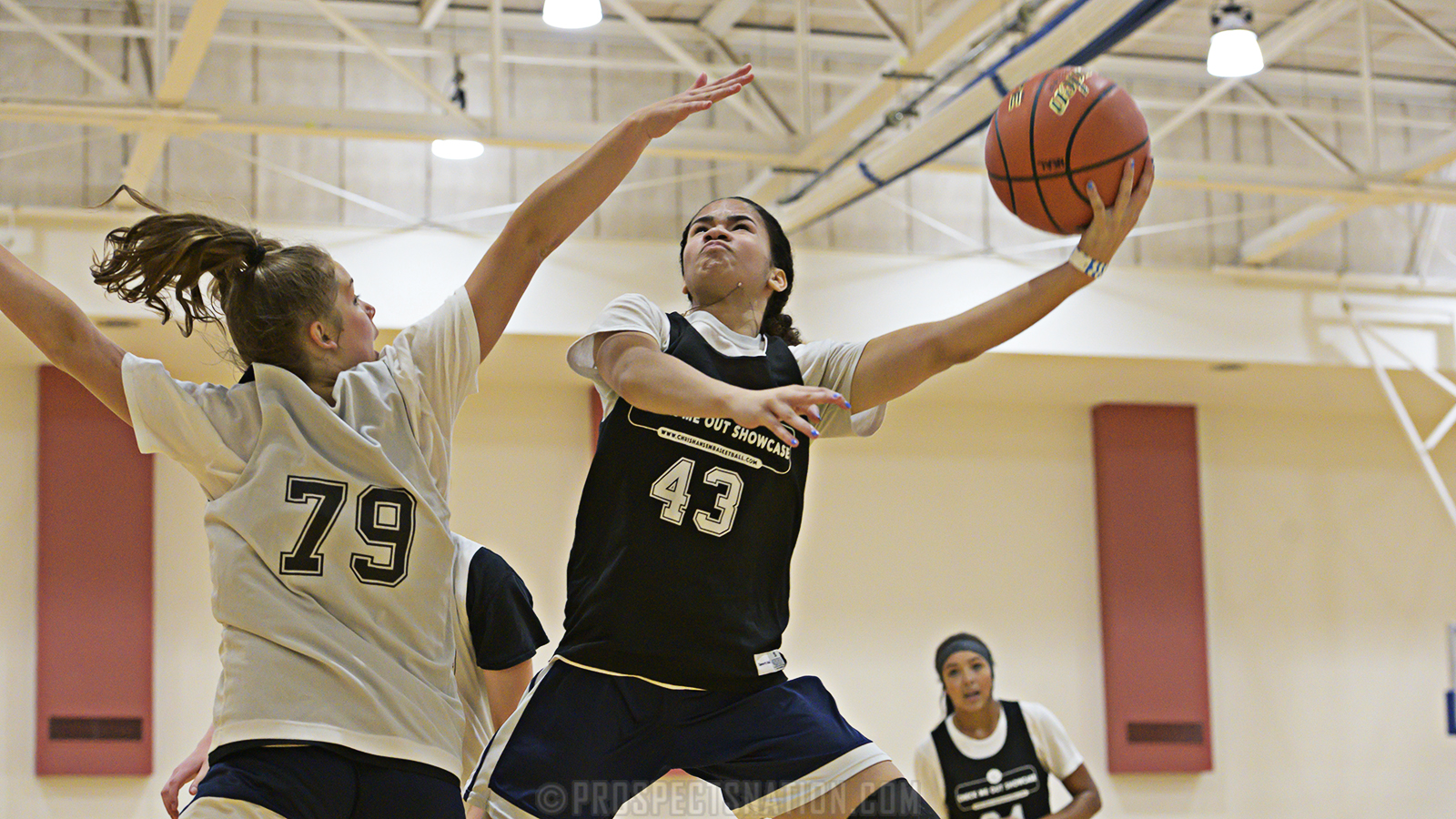 Dunne is no stranger to the Check Me Out Showcase series as she's been on hand in four different cities. She came in focused with a mentality geared to leave Seattle better than she came in. Dunne's work during the Spotlight Session was as impressive as any that I saw all weekend. The available left-handed guard showed herself as a shot maker and capable passer too. Like Aikins, Dunne will be at the top of my uncommitted Class of 2020 recruiting big board after this weekend.
MEGHAN FISO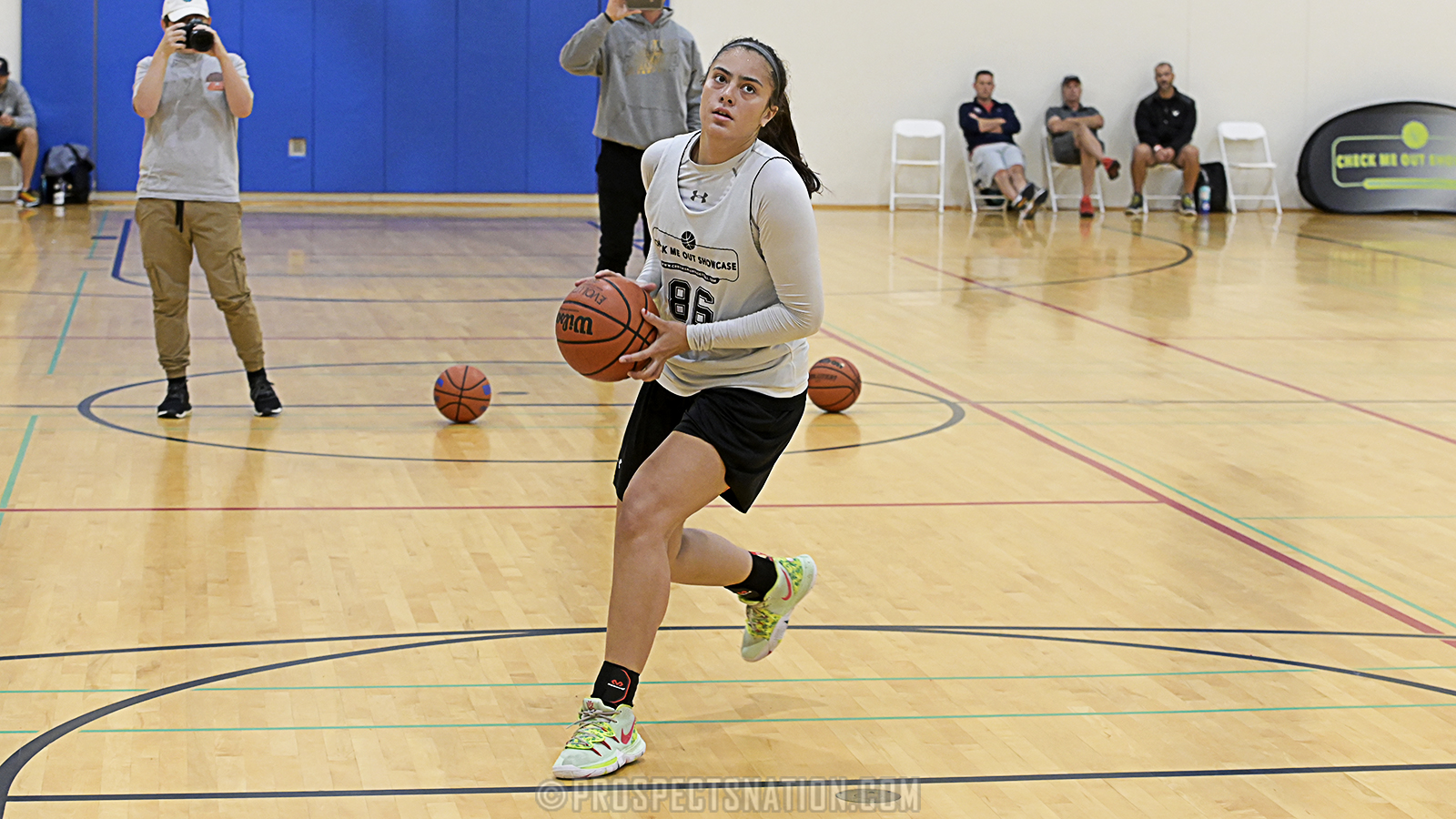 Fiso is already committed to play her college ball at Michigan. That didn't stop her from coming her to the showcase ready to compete as the main perimeter target for kids looking to prove their mettle. Fiso's willingness to take that challenge and bring her AGame regardless of who was checking her was worth noting. Before she heads to Ann Arbor, she'll line up alongside Daniels at Garfield High for her senior season. It'll be a major challenge for opposing teams to keep Fiso from having her way offensively.
JORDYN JENKINS
The CheckMeOut stage always allows for players with a rep coming in to showcase even more than we've seen before this evaluation. That was the case for Jenkins in this elite individual setting. She has the toolbox to be as good in the lane as any power forward nationally in the class by the time they finish college. Her unique blend of athleticism, drive and skill provide the needed foundation to build on at the next level. She's grown her game since this time last year and proven that her entering the ProspectsNation.com ranking discussion afterwards was more than justified.
RAIGAN REED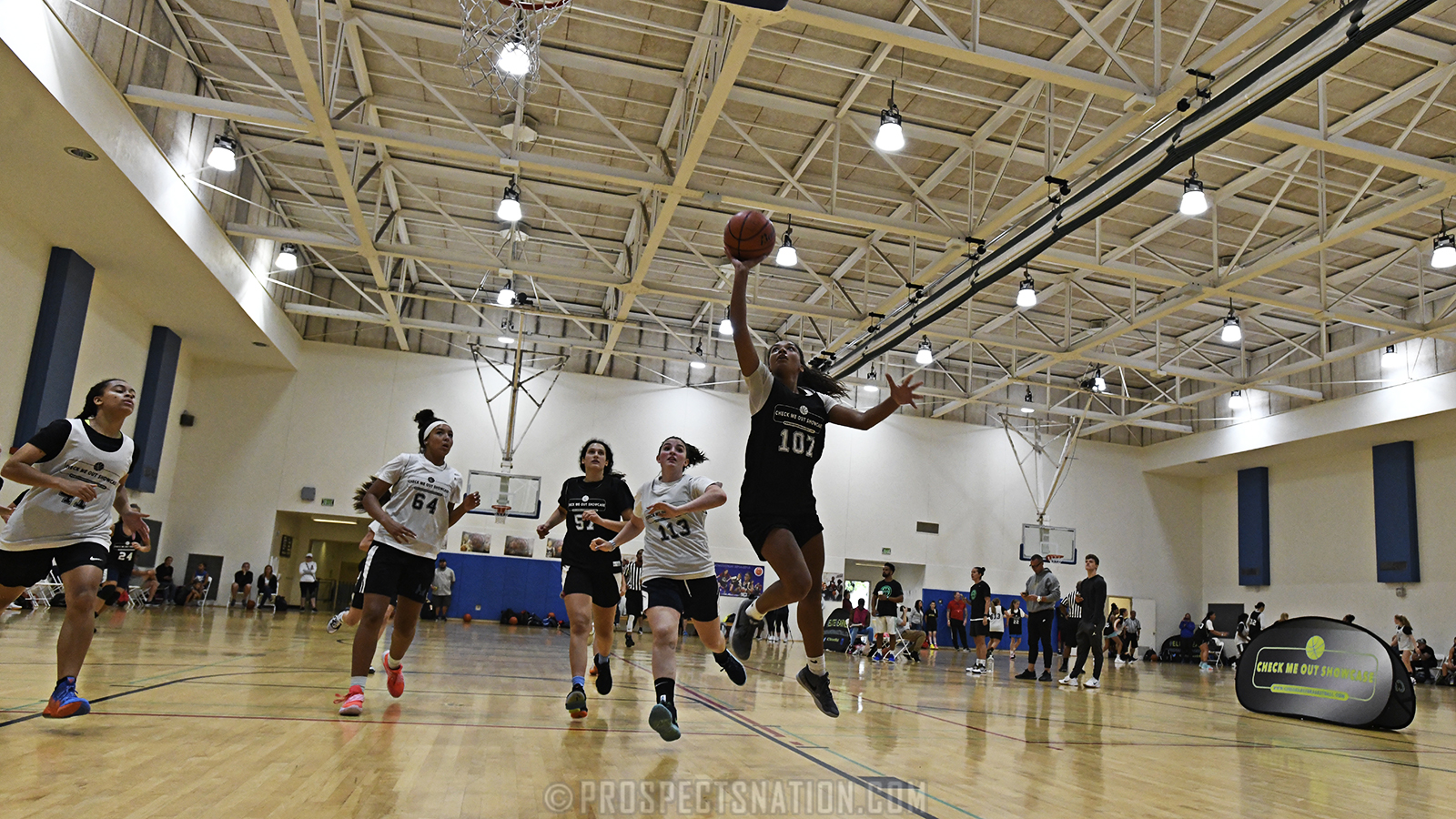 I'm always impressed by players who come into these events already committed to schools. It shows a commitment to improvement over hype and that's exactly what Reed displayed this weekend. She's chosen Boise State and her play is a prime example of the job that the staff has done the past several recruiting classes of tapping into local areas getting Power 5 conference talent to attend school at the emerging Mountain West powerhouse. Reed's end-to-end speed and competitive nature will make it hard for the staff to keep her off the floor.
Brandon Clay serves as the WNBA Director of Scouting for ProspectsNation.com and owns The JumpOffPlus.com International Report, which is picked up by more than 150 colleges and universities nationwide. He serves as the Executive Camp Director for the Elite Basketball Academy Camps. He serves on the Naismith Trophy Men's / Women's College Player of the Year Academy and is chairman of the HS Boys / Girls Board of Selectors and is on the McDonald's All-American Selection Committee. He also is the publisher of PSBPopCulture.com.