She Got Game 2018 -- Part II
Posted
4 years 9 months ago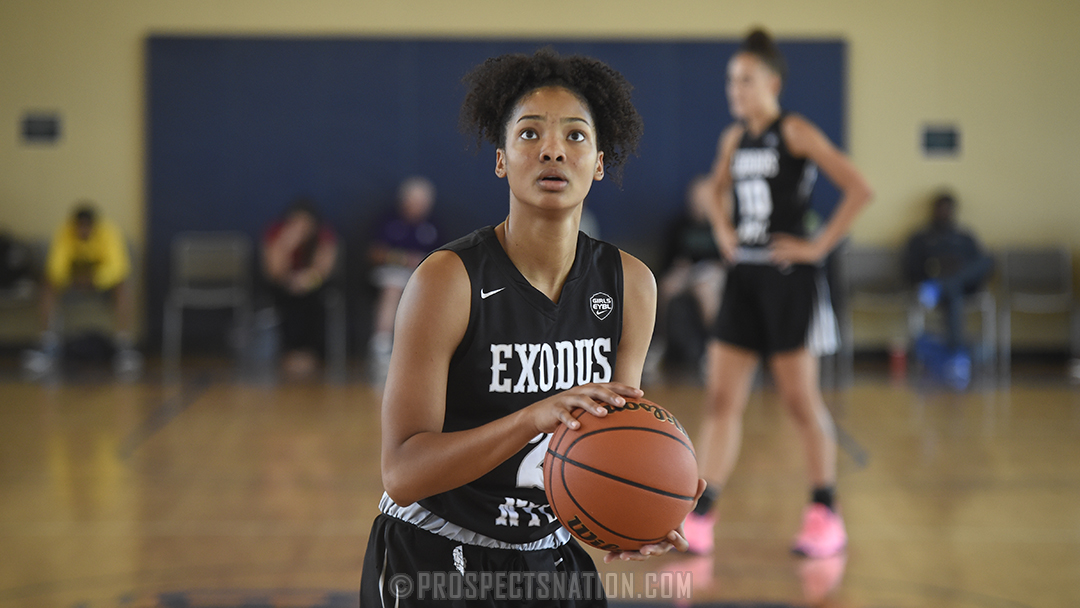 UPPERMARLBORO, Maryland -- The She Got Game Classic high school event near Washington, D.C., provided great two-plus days of quality matchups in the winter season. From known stars like Samantha Brunelle to the next wave of talent like Dominique Darius, the talent was on point.
To whom much is given, much is expected. For Class of 2019 forward Sam Brunelle of William Monroe (VA), she's delivered on all the expectations that come along with a spot on multiple USA Basketball rosters, a consensus Top-5 national ranking and a scholarship to play at Notre Dame starting next season. Brunelle's combination of length, grit and skill make her a handful for opposing defenses trying to keep her from picking them apart.
Class of 2021 guard Dominique Darius of Blair Academy (NJ) is turning into a well-rounded guard. To date, her production has been largely predicated on her ability to defend the best offensive player on the other team. In this eval, it was clear that Darius is in the process of building on the progress she made this summer with PSBFamily member Exodus EYBL.
After signing with Kansas last month, Class of 2019 guard Tamia Davis of Southeast Raleigh (NC) continued to make her presence for one of the country's premier high school programs. Davis is a dynamic, skilled option with the ball in her hands. Look for her to make an impact next season for the Jayhawks.
AROUND THE RIM
Dating back to the days of Sadie Edwards, coach Quint Clarke has positioned Blair Academy has one of the country's most consistent programs. Coupled with Darius, Clarke also has the uber-talented Olivia Miles at his disposal to use in attacking opposing teams.
Florida Prep has a multitude of talented players. Underclass kids like Emma Risch and Aleah Sorrentino caught our attention at the PeachStateBasketball.com TipOff Classic in the spring while guard Jayla Johnson came in looking to leave a mark during this evaluation.

Brandon Clay serves as the WNBA Director of Scouting for ProspectsNation.com and owns The JumpOffPlus.com International Report, which is picked up by more than 150 colleges and universities nationwide. He serves as the Executive Camp Director for the Elite Basketball Academy Camps. He serves on the Naismith Trophy Men's / Women's College Player of the Year Academy and is chairman of the HS Boys / Girls Board of Selectors and is on the McDonald's All-American Selection Committee. He also is the publisher of PSBPopCulture.com.