Sooners, Huskies Game Littered With Pros
Posted
7 years 9 months ago
SEATTLE, Wash. -- For the second straight season, Oklahoma and Washington squared off in a cross Big 12 and Pac 12 matchup worthy of our attendance. We caught this year's version courtside inside of the Alaska Airlines Arena on the University of Washington campus. The game was close throughout with the final score of 71-68 in favor of the Sooners. Here's a look at out WNBA Draft Board takeaways from the matchup of 2016 NCAA Tournament caliber teams:
Washington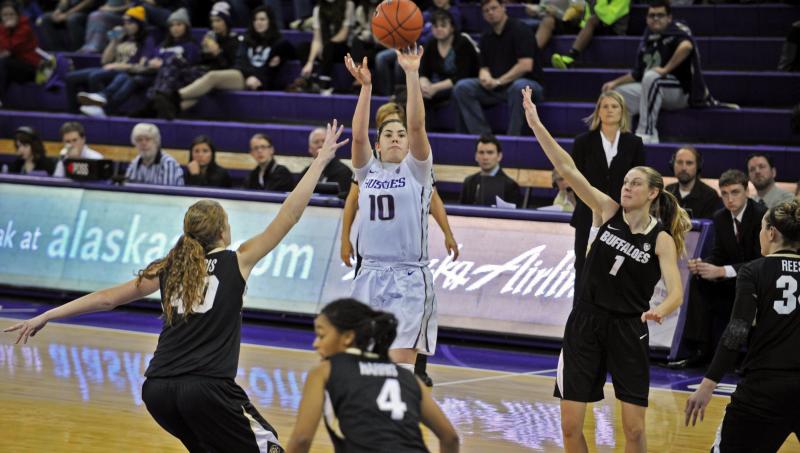 Kelsey Plum was relentless in this one. She played every minute of the game finishing with 30 points and 4 steals on 10-for-27 from the field. Though she missed a couple of shots down the stretch, her willingness to consistently take the big shots did not go unnoticed. Her play has earned her All-Pac-12 postseason honors in both her freshman and sophomore campaigns. Plum is a gamer and should find herself in the first round discussion of the 2017 WNBA Draft.
Our staff is high on redshirt senior forward Talia Walton as a specialist at the power forward position. Unfortunately for coach Mike Neighbors and the home team, Walton struggled on this night going 1-for-10 from beyond the arc. That said, she did collect nine rebounds in an area that she'll have to show consistency in going forward. Walton has been on fire to start the season putting herself in the mix to be drafted in the 2016 Draft.
An important piece to the emerging Pac 12 powerhouse is junior post Chantel Osahor. She is playing at high level finishing with 13 points, 13 rebounds and 4 assists in 35 minutes of action from the forward position. An ELITE 100 prospect coming out of high school, Osahor has long been an interesting prospect given her combination of size and skill. Time will tell what that means for her at the next level but she should has the tools to be a professional player.
Oklahoma
Redshirt junior Peyton Little has played her way into the later rounds discussion of the 2017 WNBA Draft. She caught our attention with a nice run through conference play en route to both Big 12 Newcomer of the Year and an All-Big-12 selection in 2015. Little struggled shooting the ball in this one, going 4-for-13 but played 39 minutes for the visitors.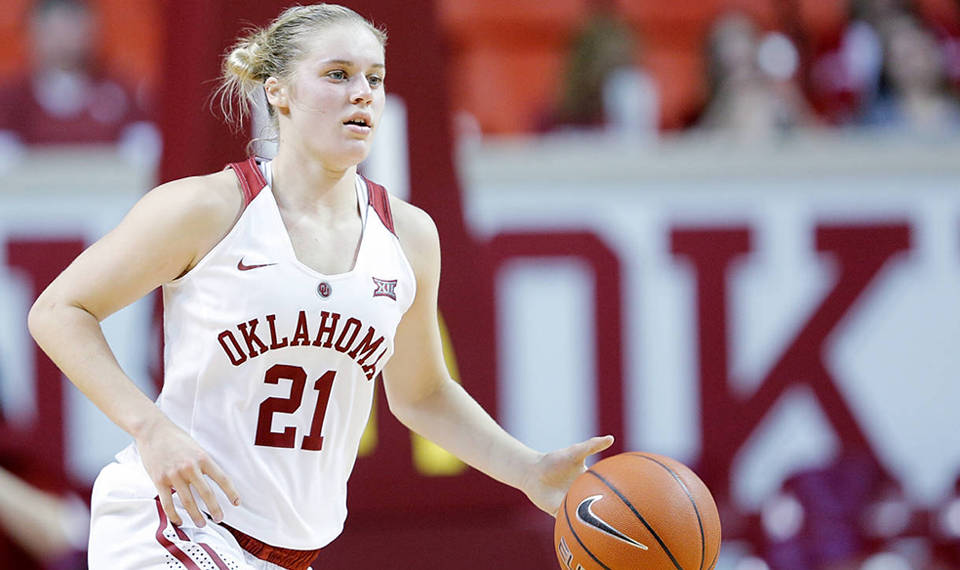 Like Little, sophomore point guard Gabbi Ortiz earned All Big 12 honors in 2015. Ortiz has been a catalyst for coach Sherri Coale since arriving in Norman. In 36 minutes, she had 12 points while keeping an eye on Plum. If Ortiz can show an ability to distribute the ball at a high level, expect her name to be in the mix of point guards selected in the 2018 WNBA Draft.
Despite multiple knee injuries, redshirt sophomore Maddie Manning is a player to keep an eye on. Though her pro projection is up in the air right now, her value to the Sooners can't be measured. She's logging the minutes left behind due to the graduation of Sharane Campbell. Manning finished with 15 points, 5 rebounds, finishing 5-for-8 from the field in 29 minutes.
Roaming the middle for the Sooners is redshirt senior Kaylon Williams. She was effective turning up her motor in the second half to contribute 11 points, 8 rebounds on 5-for-8 from the field. Williams' size on the interior makes her a threat at the college level as she was named Big 12 second team in 2015. She's in the mix as a later round selection in the 2016 WNBA Draft.

Brandon Clay serves as the WNBA Director of Scouting for ProspectsNation.com and owns The JumpOffPlus.com International Report, which is picked up by more than 150 colleges and universities nationwide. He serves as the Executive Camp Director for the Elite Basketball Academy Camps. He serves on the Naismith Trophy Men's / Women's College Player of the Year Academy and is chairman of the HS Boys / Girls Board of Selectors.