Posted
6 years 2 days ago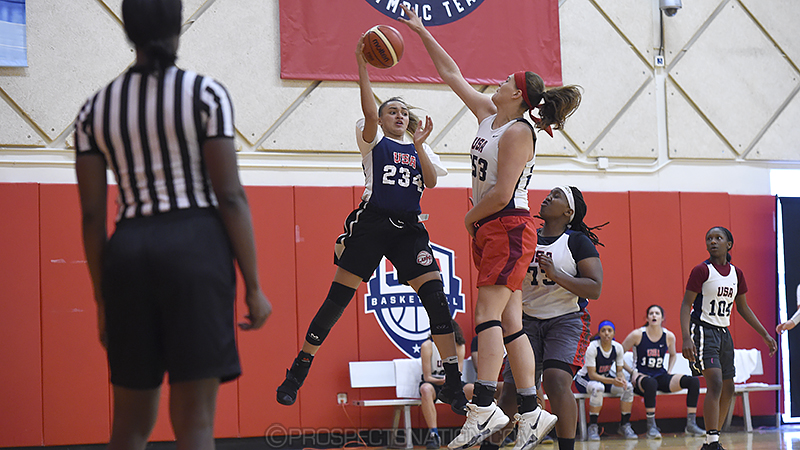 Celeste Taylor is a versatile guard and a talented early get for the Longhorns in the 2019 class. *Photo by Chris Hansen.
On Sunday, Texas coach Karen Aston and her staff picked up a verbal commitment from 2019 guard Celeste Taylor of Valley Stream, New York. Taylor, a 5-foot-10 four-star prospect, picked the Big 12 school after making an unofficial visit to the Austin, Texas, campus earlier this Fall.
Adding Taylor gives Texas an athletic wing who can make an impact on both sides of the ball. Taylor, who was a member of the U16 USA Basketball national team, can be a versatile perimeter defender in the mold of current Longhorn Ariel Atkins while also being a slashing wing who can attack the rim in the halfcourt and run the lane in transition on offense.
With Taylor as the first 2019 commitment on the board for the Longhorns, Texas has a start to replacing a current junior class that is five players deep. Look for Coach Aston and her staff to be aggressive in the 2019 class as they will be looking to replace four players over 6 feet tall.
For an in-depth look at Texas and their 2019 Recruiting class click here.