Posted
4 months 1 week ago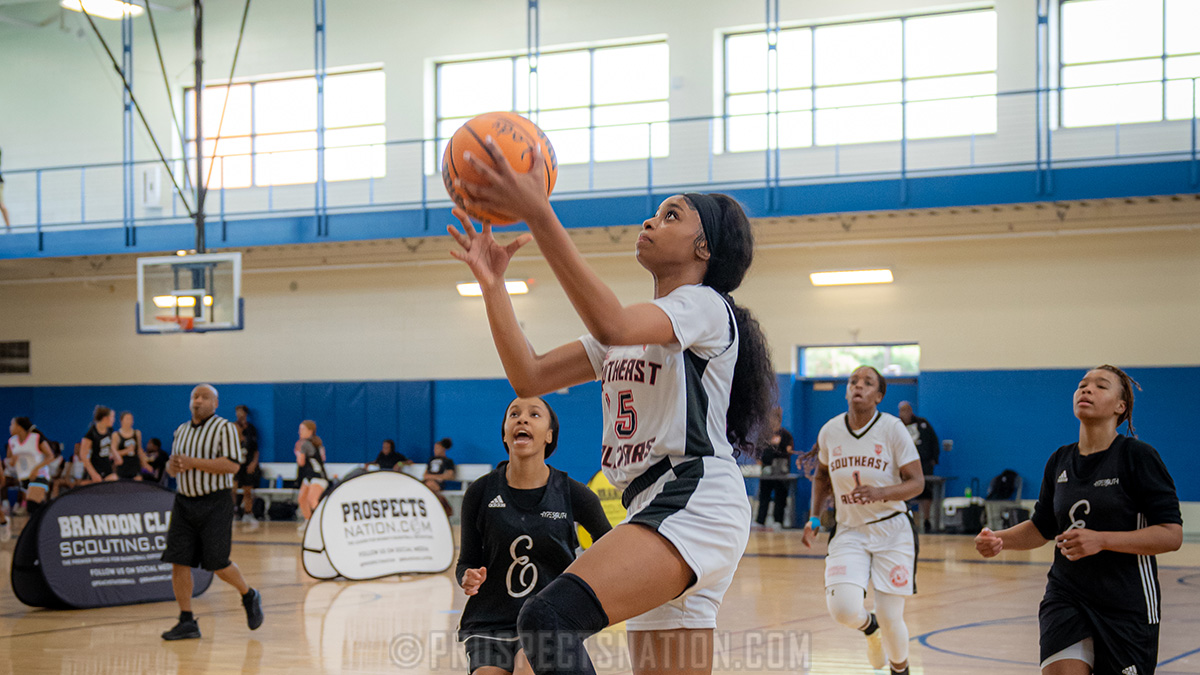 Tianna Thompson competes for Southeast All Stars at the May Day Challenge. *Photo by Anthony Lugardo.
On Tuesday, Nell Fortner's Georgia Tech roster landed a big prospect in Class of 2024 guard Tianna Thompson of Atlanta, Georgia. Thompson, who is ranked as one of the nation's best perimeter threats, has been on a national stage for the past 18 months. Thompson held scholarship offers from some of the nation's top programs including 2023 NCAA Tournament No 1 seed, Virginia Tech.
Thompson's Southeast All Stars club backcourt and classmate, Gabbie Grooms has already chosen to attend Tech as well. Fortner is slowly building a backcourt that will rival the best in the ACC. The combination of Grooms and Thompson have Tech locked in with what is the foundation of a top 25 recruiting class nationally. Both are ranked in the ELITE 100 by ProspectsNation.com.
Brandon Clay Recruiting x Southeast All Stars @southeastastars x #BClayRecruiting

EVERYONE IS FOLLOWING SAS

'24 G Tianna Thompson (GA) of SAS White has chosen Georgia Tech.

An Elite60 recruit, Thompson is one of the nation's premier scoring guards.

MAY EVAL: Power 48 ATL pic.twitter.com/31CePphQh0

— B r a n d o n C l a y (@BrandonClayPSB) May 16, 2023
Thompson's Eval
Thompson was a First Team All Region selection and put up numbers that won her Region Player of the Year as well. She has been able to score at will all year long putting up double digits in every contest with multiple 30 plus point performances along the way. Her ability to make shots from anywhere inside of 24 feet has her game at another level right now. As Thompson's handle keeps getting tighter, her production will continue to increase.

Having watched Thompson for several summers now, her ability to create stands out. She can change directions at speed similar to former Stanford point guard Kiana Williams. Her pace, poise and touch all make her a tough scout and player to stop.

Brandon Clay serves as the Director of Scouting for ProspectsNation.com and owns The BrandonClayScouting.com Evaluation Report, which is read by more than 200 colleges and universities nationwide. He also serves as the Executive Skills Director for the Brandon Clay Scouting Academy Series.