Posted
7 years 8 months ago
There are a number of ways to still add players for next season. At this point in the calendar teams will look at Junior College, transfers, international recruiting, and of course available high school prospects. Although many of the impact prospects in the class of 2015 have made college decisions, there are still a few on the market that have yet to pick a school. Here is a look at the top five uncommitted prospects in the class of 2015.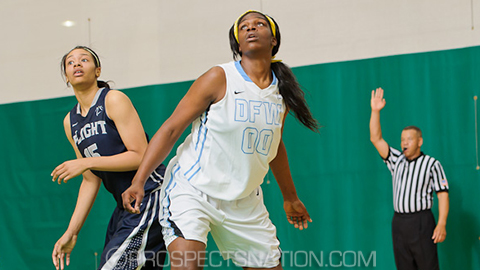 Brenham, Texas | 6-7
Position: Post
Rank: 28
Position Rank: 5
Analysis
McCowan is the best uncommitted player in the country. At 6 feet 7 her size allow her to make an immediate impact on whatever program she chooses this spring. At this point in her development she isn't consistently a major offensive threat but what she can do every night is rebound and challenge shots at or near the rim. McCowan has the potential to make a team much better defensively by her presence alone. At the next level expect McCowan to have a similar impact as current Texas junior Imani Stafford.
Outlook
Much of McCowan's process to this point is still a mystery. She was linked with Cincinnati earlier this calendar year and the American Conference school is working hard to secure her signature. That said McCowan hasn't made a decision yet and there doesn't seem to be a clear timetable as for when she will make one.
Long Island, N.Y. | 5-11
Position: Wing
Rank: 76
Position Rank: 16
Analysis
Guirantes has the potential to be an exciting late addition for her future program of choice. She is a talented wing who has the offensive versatility to make plays on the perimeter as well as around the rim. When Guirantes is being aggressive on the offensive side of the ball she has the potential to be a major offensive contributor. Her game is developed enough for a program to feature her on that side of the ball and run a large percentage of offensive sets through her. That said, Guirantes hasn't always played with the necessary level of aggressiveness and as a result questions have been asked about the four-star prospect.
Outlook
Guirantes is currently the highest rated, uncommitted wing in the country. Her recruitment has been interesting to say the least as a number of elite programs have focused in on her but she didn't really activate her recruiting process until recently. As of now it looks like Guirantes will decide between UTEP and Clemson, she has taken official visits to both schools.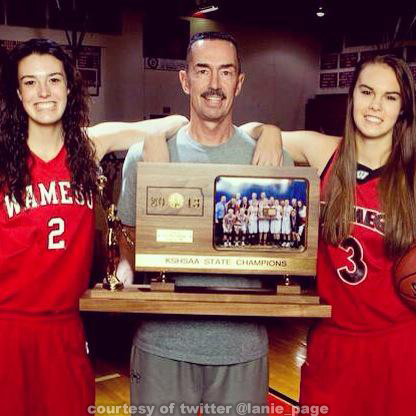 Wamego, Kansas | 6-3
Position: F
Rank: 86
Position Rank: 20
Analysis
At 6-3, Page of Wamego, Kan., brings quality size and perimeter shooting ability to the forward positions. Page has the ability to be a quality stretch-four for her school of choice as she has the size and length to guard opposing forwards but will force them to guard her on the perimeter, opening up space on the floor.
Outlook
Earlier this season Page's sister transferred from Nebraska to Kansas State. Lanie was already committed to Nebraska but has since opened her recruiting and reassessed her options. Kansas State is certainly in the mix but Page has yet to make a decision. Texas Tech and Oklahoma have also been in the mix for the four-star prospect.
Moore is the Director of Scouting for the JumpOffPlus.com National Scouting Report and international scouting report. He on the Naismith Trophy Award selection committee and has been a member if the women's basketball community for more than seven years as a trainer and evaluator. He can be reached at keil@prospectsnation.com.