Transfer Portal Watch: 2021-22
Posted
1 year 5 months ago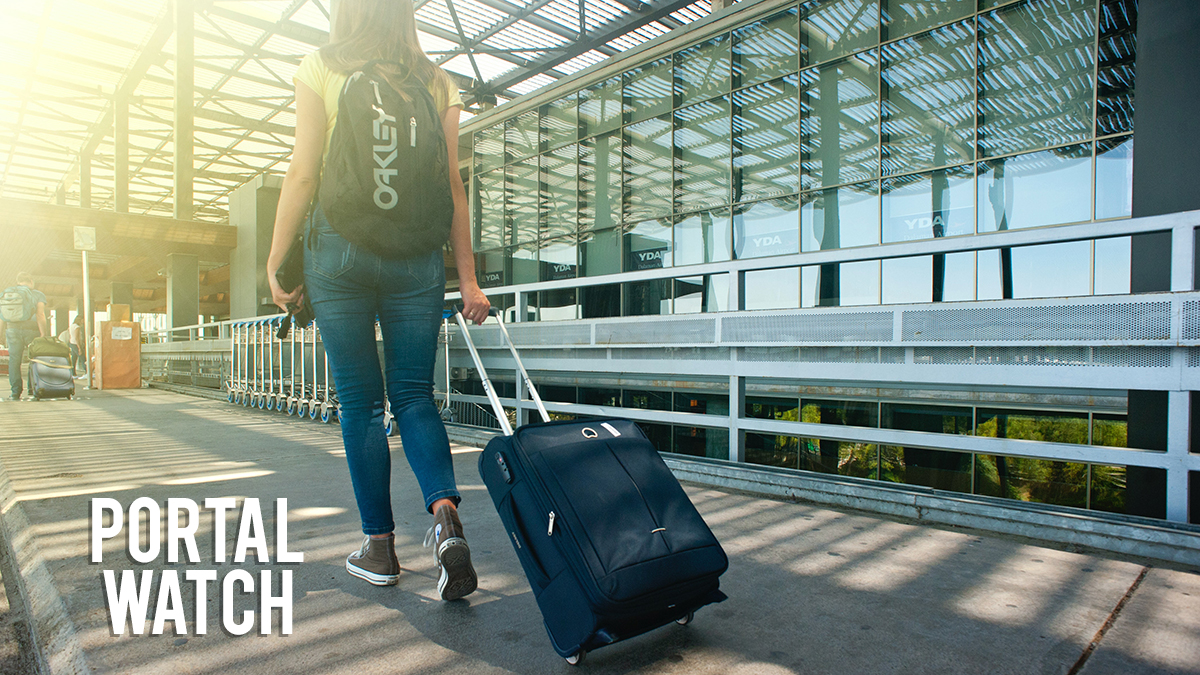 The Transfer Portal Watch is on nationwide. ProspectsNation.com will have regular updates on the top available players and where they end up.
JUST THE NUMBERS
Division I - WBB - Transfer Count
May 12, 2022: 1,301
April 17, 2022: 1,181
April 10, 2022: 1,128
April 7, 2022: 1,110
April 4, 2022: 1,037
March 31, 2022: 987 (175 from Power 5 Conferences)
March 1, 2022: 245
May 1 Update: Any players requesting the portal after today are not eligble for instant eligibilty without a waiver.
April 16 Update: Sarah Ashlee Barker to Alabama (link), Anaya Peoples to DePaul, Amira Collins to North Carolina State(link).
April 11 Update: Mimi Collins to North Carolina State
April 10 Update: Samantha Brunelle to Virginia Tech. Sydney Parrish to Indiana. Add Angel Reese and Mimi Collins from Maryland, Jillian Hollingshed from Georgia and Taylor Jones from Oregon State.
THE PORTAL WATCH LIST
Latasha Lattimore (26947)
3.2 PPG, 2.8 RPG, 1.14 A/TO, 50.6% FG, 0% 3PFG, 39%FT
Lattimore is a 6-4 frontcourt options with a world of upside. With more court time her production scoring around the basket and on the glass would help a lot of teams. If she can shore up her shooting from the free-throw line it would be a game changer as well.
4.0 PPG, 1.0 RPG, 1.1 SPG, 36% FG, 40% 3PFG, 71%FT
After playing 20 minutes per game for multiple seasons with Arizona State, Walker's season at Syrcause was cut short to just seven games. With one year to play she's a swish army knife type option who can defend, rebound and play efficiently on the offensive end if she can recapture that ASU vibe.
2.4 PPG, 1.1 APG, 1.7 A/TO, 29% FG, 34% 3PFG, 73%FT
Looking at Chavez for her 5th year, she's a point guard option who has consistently knocked down the 3-ball. IN her sophomore year where she got the most consistent minutes of her career she shot nearly 48 percent from behind the arc and averaged over one steal a game. Expect his veteran guard option to choose a place she can start and make a 30 minute per game impact.
14.6 PPG, 3.0 APG, 4.6 RPG, 41% FG, 22% 3PFG, 75%FT
Few freshmen get to play 32 minutes per game but Collins did. She led Chicago State in scoring, minutes played, assists and steals. Obviously producing in the WAC doesn't guarantee big conference production but there's also no subsistute for experience. She could be a steal in the late transfer
NOTABLE MATRICULATED PLAYERS
Rickea Jackson: Mississippi State to Tennessee
Ashely Chevalier: Texas To Texas Tech
Gabrielle Elliott: Clemson to Michigan State
Lavendar Briggs: Florida to Maryland
Sarah Ashlee Barker: Georgia to Alabama
Sydney Parrish: Oregon to Indiana
Samantha Brunelle: Notre Dame to Virginia Tech
Amira Collins: Tennessee to Maryland to NC State (post grad)
Anaya Peoples: Notre Dame to DePaul
Destiny Oberg: Arkansas to Minnesota
Jordyn Jenkins: USC to UTSA
Cameron Swartz: Colorado to Georgia Tech
Brynna Maxwell: Utah to Gonzaga
Alissa Pili: USC to Utah
Ashlehy Owusu: Maryland to Virginia Tech
Dre'una Edwards: Kentucky to Baylor
Dalayah Daniels: Cal to Washington
Kendall Cheesman: Vanderbilt to Belmont
Gabby Hutcherson: Ohio State to Pitt
Taylor Jones: Oregon State to Texas
Angel Reese: Maryland to LSU
Jillian Hollingshed: Georgia to Tennessee
Aijha Blackwell: Missouri to Baylor
Leilani Correa: St. John's to Florida
Jade Loville: Arizona State to Arizona
Maddie Scherr: Oregon to Kentucky
De'Maury Flournoy: Vanderbilt to Georgia