Underclassmen Shine In Lebanon
Posted
6 years 1 month ago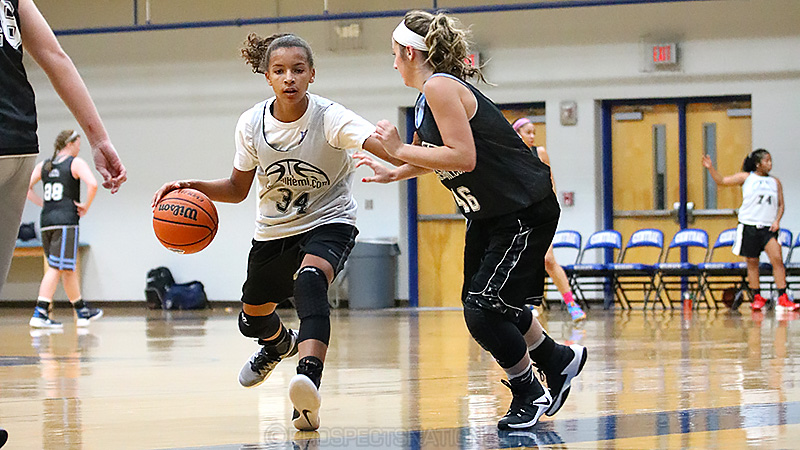 Shelby Calhoun of Louisville, Kentucky, is just stratching the surface on a guard game oozing with poise and confidence. *Photo by Nakita Hemingway.
LEBANON, Tenn. – Over 35 underclass prospects participated in the CoachHemi.com Fall Workout at the beginning of October. With a number of experienced coaches and skills trainers in the building, players had a wealth of experience at their disposal to help grow their game. The opportunity for exposure helped players build a reputation for themselves heading into the winter months.
The upperclassmen recap from the CoachHemi.com Fall Workout can be found HERE.
Bales played very aggressively at the workout. She attacked the basket with purpose and made a high number of plays for herself and others. Her high basketball IQ allows her to pick and choose when to go into attack-mode or reverse the ball to her teammates. Standing at 5 feet 9 Bales has the size to play either backcourt position. She has a number of tools that include slashing and hitting perimeter jump shots. Bales is on a trajectory to become a noteworthy prospect within the Volunteer State .
Shelby Calhoun (Louisville, Ky.), Christian Academy HS – 2020
Coaches often look for size, poise and a polished skill set when evaluating the point guard position. Calhoun, at 5-10, checks many of the boxes that are needed to play the position effectively. She handles the ball effectively versus pressure while also being able to hit the open jumper. Impressively she did not try to force the issue in this camp setting, but instead understood the importance of involving her teammates in game play. Calhoun is only scratching the surface of her potential. The expectation is that she will grow into a capable play-maker as she transitions to Indy Lady Gym Rats organization next spring and summer.
Curtis enjoyed a very good weekend where she played comfortably as one of the top underclass post players in the building. The 6-3 Curtis has the ability to play with her back to the basket or facing it from the free-throw line. Her high-low skill set should draw plenty attention in her first year of high school basketball. Aside from her blossoming offensive talent, Curtis showed the energy and willingness to defend and rebound as well.
Sydnee Richetto (Mt. Juliet, Tenn.), Wilson Central HS – 2021
Richetto comes from a rich basketball bloodline. One of her relatives, Amanda Butler, is in her 10th year as the head coach at the University of Florida. Butler was also a 4-year starter for the Gators during the 90's as well. It may be a bit early to project Richetto onto the same trajectory, however her skills have her producing at a high level at an early age. The 5-8 eighth grader has a near picture perfect jumper. She hit a number of shots off the dribble while also making plays for others when she attacked the lane. Richetto is in the right high school program as well in terms of development. She is slated to play for coach John Wild who has coached ELITE prospects such as Shacobia Barbee (Georgia), Alexa Middleton (Tennessee) and Shelbie Davenport (Chattanooga).
Dontavia Waggoner (Nashville, Tenn.), Endsworth School – 2020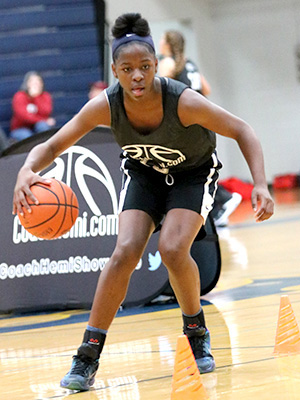 Dontavia Waggoner was electric at the
two-day event in her home state.
*Photo by Nakita Hemingway.Waggoner exerted herself as one of the top players in the building regardless of class. The 6-0 forward has elite size and athleticism for her position. She rebounded the ball aggressively while also pushing the ball quickly in transition. There was not a player on the court who could keep Waggoner from barreling to the bucket to score off the move on Sunday afternoon. Her jump shot is serviceable at this moment. She will need to prove 3-point consistency in future evaluations. However, for her age group there is little need for her to take many jumpers as she can score at will slashing to the basket. Waggoner is on an early watch-list for some of the nation's top players in the class of 2020.
AROUND THE RIM
There were plenty of good, young post players at the camp. Class of 2020 prospects Emma Capps of Crossville, Tennessee, and Lindsey Syrek of Carmel, Indiana, both over 6-1, have versatile skill sets. They each can score with the back to the basket or hit the face-up jumper with consistency.
Class of 2020 wing Madison Henegar of Murfreesboro, Tennessee, and class of 2021 wing LeeAnna McNulty of Honaker, Virginia, are two consistent performers. Both work hard in drills and produce when it comes game time.
Class of 2021 guard Campbell Penland of Sevierville, Tennessee, broke onto the radar with a solid weekend. She proved herself as one of the top shooters in the camp.
Keep an eye on class of 2021 forward Sara Puckett of Muscle Shoals, Alabama. The 6-0 prospect she has the size to rebound and defend on the interior. In addtion, her soft shooting touch and good ball skill gives her nice versatility.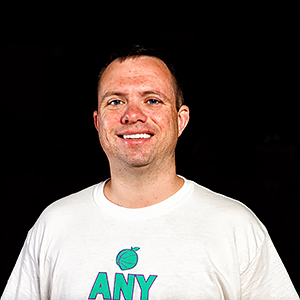 Jonathan Hemingway is the Assistant Director of Scouting for the JumpOffPlus.com National Scouting Report, is on the Naismith Trophy Board of Selectors and owns CoachHemi.com, the go-to source for coaches for X's and O's. He is the floor director of #TeamEBA camps, a site director for #TeamPSB tournaments and can be reached at jonathanhemingway@peachstatebasketball.com.