Unplugged Brown Is Locked In For Irish
Posted
5 years 10 months ago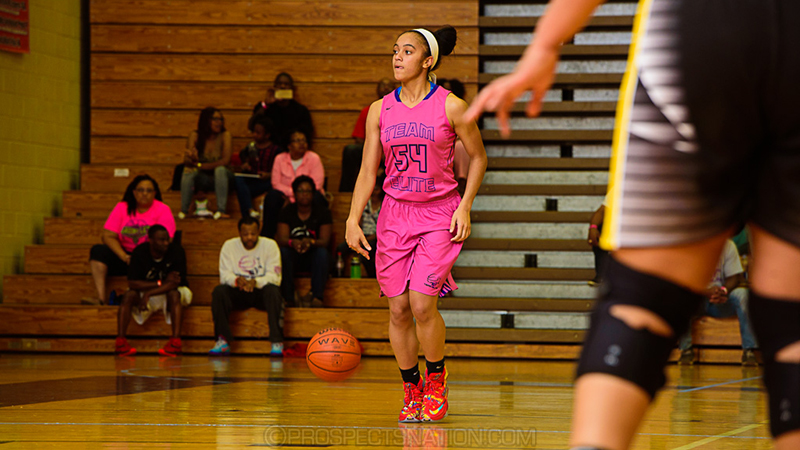 Jenna Brown's ability to lead her team, both with the ball and without, are major assets as she approaches her college career. *Photo by Ty Freeman.
Jenna Brown is headed to South Bend and Notre Dame for her college basketball career. While it may seem like the norm for a kid ranked in the top 10 of her class to choose Muffet McGraw's Fighting Irish, Brown's path to elite status and to choosing Notre Dame were anything but normal.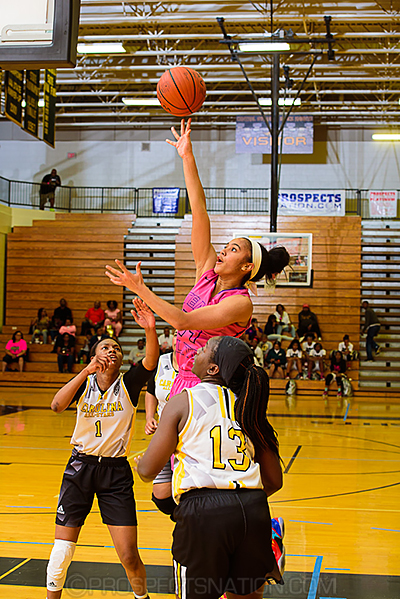 Jenna Brown on the drive at the 2016
PSB May Day tournament. *Photo by
Ty Freeman.Brown comes from a family that emphasizes academics. Her older sister, Taylor, is currently a senior guard on the Princeton roster, which led many to assume the Ivy schools would be in play for Jenna. And Notre Dame's academics aren't anything to scoff at, but that wasn't why she chose the school.
So if not academics it had to be basketball, right? Not really. Obviously the program's history and status contributed to getting in the mix, but basketball was not the deciding factor either.
So if it wasn't the academics or the hoops, what was it?
"The quality of the relationships," Brown said. "The quality of the conversations made the difference."
For highly recruited prospects the pitch can feel just like that, a sales pitch. But the size of the arena and the attendance didn't really move the needle for Brown.
"My most memorable and most impactful conversations weren't about material things," Brown said.
And Brown admits getting past that stage takes some time, usually.
"It takes time," Brown said. "It doesn't happen on the first phone call. But with Notre Dame, it did."
Brown's first contact was with co-associate head coach Niele Ivey. Apparently this was the exception to the rule.
"It was kind of surreal," Brown added. "It's Notre Dame and I've always dreamed of playing there."
It wasn't long after that first call with Ivey that Brown found herself on the phone with McGraw and the good vibes continued, setting in motion this week's commitment.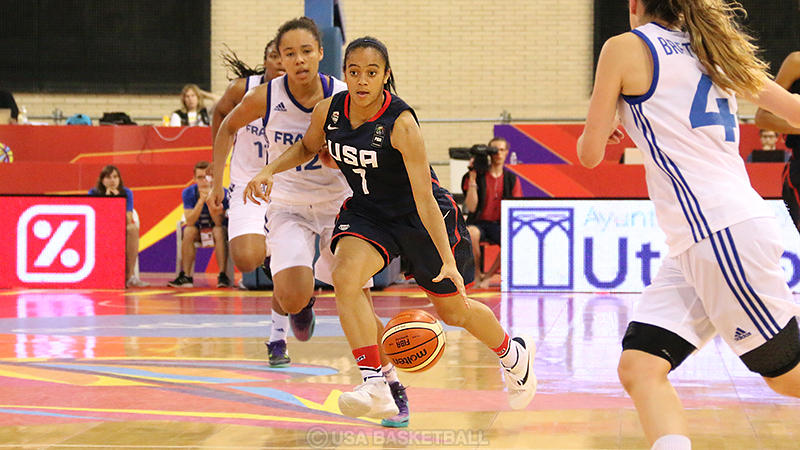 Jenna Brown competed for USA Basketball on the U17
National Team last summer. *Photo by USA Basketball.Making a connection with Brown is something that takes some measure of authenticity as her life is not played out on social media. She doesn't have twitter or Instagram and hasn't celebrated her numerous offers in public.
Brown's talent and ascendance as a top 10 athlete started early, with much credit to following her older sister around to events. It was that early exposure to competitive side of the sport that she credits for lighting a fire.
"It was going to a lot exposure events at an early age and going to Brandon Clay's events," Brown said. "it really opened my eyes."
Brown started attending the EBA events in the sixth grade and fell in love with the idea of competing with anyone who walked in the gym. But in many ways she has transitioned from the hunter to the hunted now that she's nationally ranked.
"People always come at you with their best," Brown said.
Her game is ready for all comers as she carries a five-star rating from ProspectsNation.com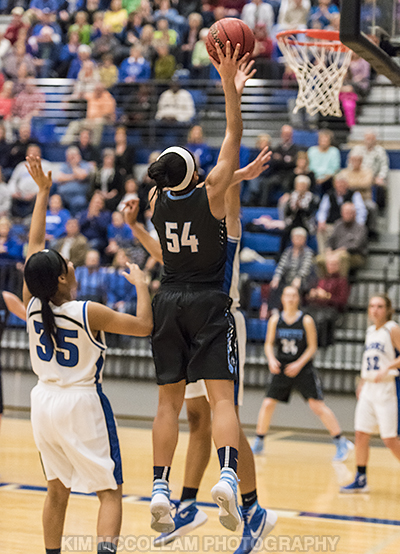 Brown is an explosive athlete and a star
in the classroom as well. *Photo "Brown is one of the stronger, more physically gifted guards in the class," JumpOffPlus.com International Report owner, Brandon Clay, said. "She is skilled enough to play on the ball or off of it as well depending on the time, score or need. Brown will give Muffet McGraw's roster yet another versatile perimeter option. She possesses a unique blend of athleticism and intelligence that reminds me of recent Tennessee graduate Andraya Carter. In that regard, Brown is more assertive off of the bounce than Carter was at this same stage. Right now, Brown is recovering from a knee injury suffered last summer but should be back on the floor for at least part of the upcoming club season."
Brown suffered the injury in mid-July and is on schedule in her recovery. When she's not working hard at her rehab she is locked in on the bench for her The Lovett School high school team where she's learning the game from a coach's lens.
While it's expected she will return to the court this summer, it's her future impact at Notre Dame's roster that is in clear view.
Brown will join a backcourt that includes Arike Ogunbowale, Marina Mabrey, Ali Patberg and Jackie Young as well as fellow 2018 signees Katlyn Gilbert and Abby Prohaska. That perimeter depth chart should help keep the Irish in the upper echelon of the ACC for years to come.
Brown has competed for USA Basketball, has her top 10 national ranking, yet that's not what makes her special at all. It's her craving for competition, her inner motivation and her basketball smarts that have earned her praise that she almost never hears.


Chris Hansen is managing editor of ProspectsNation.com and serves on the McDonald's All-American and Naismith Trophy selection committees. He was a co-founder of and the national director of scouting for ESPN HoopGurlz from 2005 until 2012 and is the director of the Check Me Out Showcase. He can be reached at chris@prospectsnation.com.