Posted
3 years 8 months ago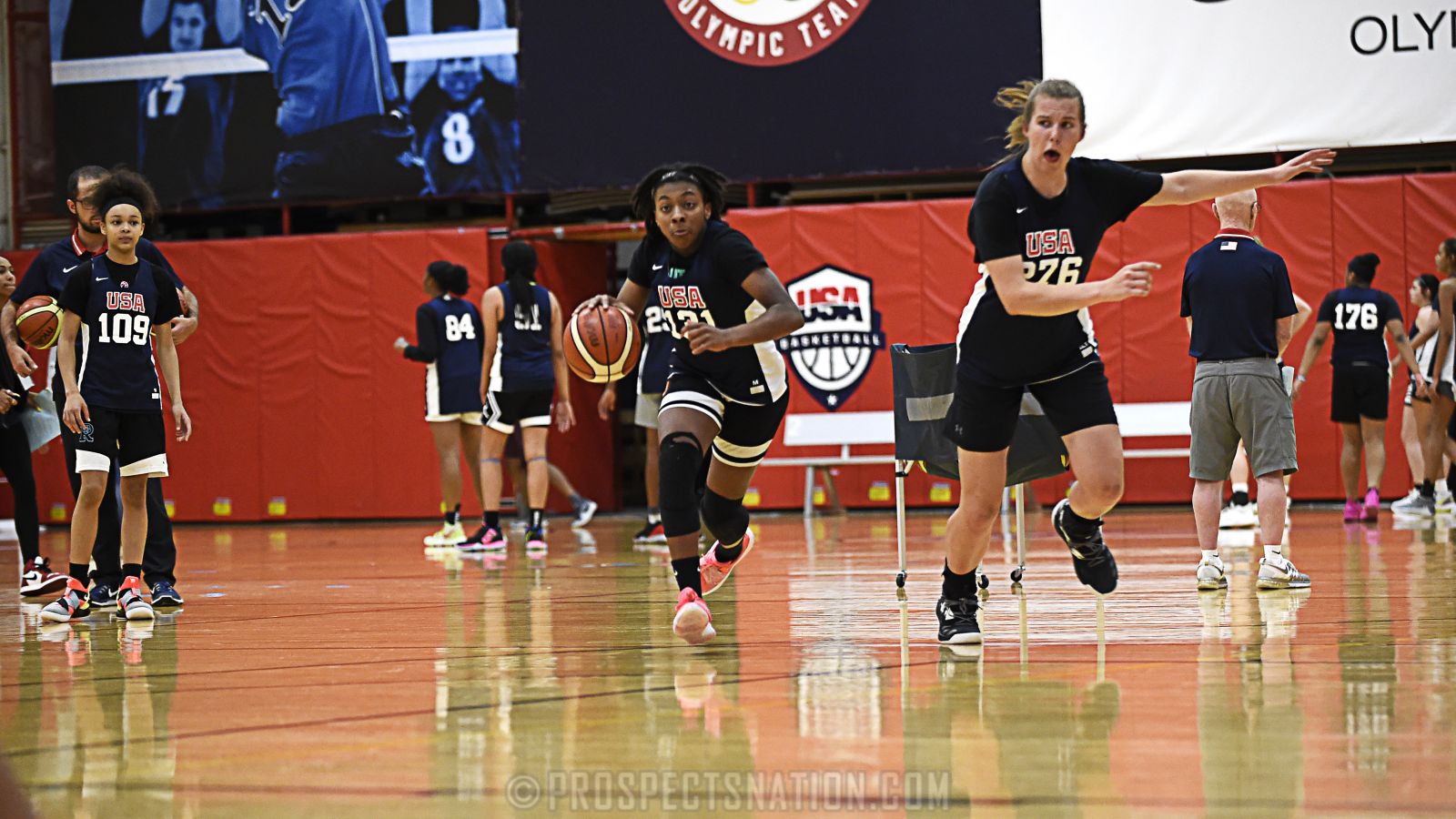 Kayla McPherson has been electric in the first two days of USA U16 trials. *Photo by Chris Hansen.
COLORADO SPRINGS – Friday night at the USA Basketball U16 national team trials means it's time for 5 on 5 game play. The matchups at the U.S. Olympic Training Center did not disappoint.
EPIC GUARD SHOWDOWN
One of the things we learned here tonight is the status quo for the best guards and posts in the country are fantastic competitors. The golden matchup at guard gave us five great minutes of Kayla McPherson of Hull, Georiga, and Olivia Miles of Phillipsburg, New Jersey. The two are very different in terms of style but both terrific lead guards.
Miles used her shifty, crafty game to create scoring opportunities while McPherson showed she is one of those players with another gear that few can match. The closing possessions of the game saw Miles set up a beautiful drag step 3-ball. On her next offensive possession McPherson picked her up full court, getting an on-ball steal and a run out. The two exchanged a quick low-five, showing mutual respect for an elite matchup.
GAME OF POSTS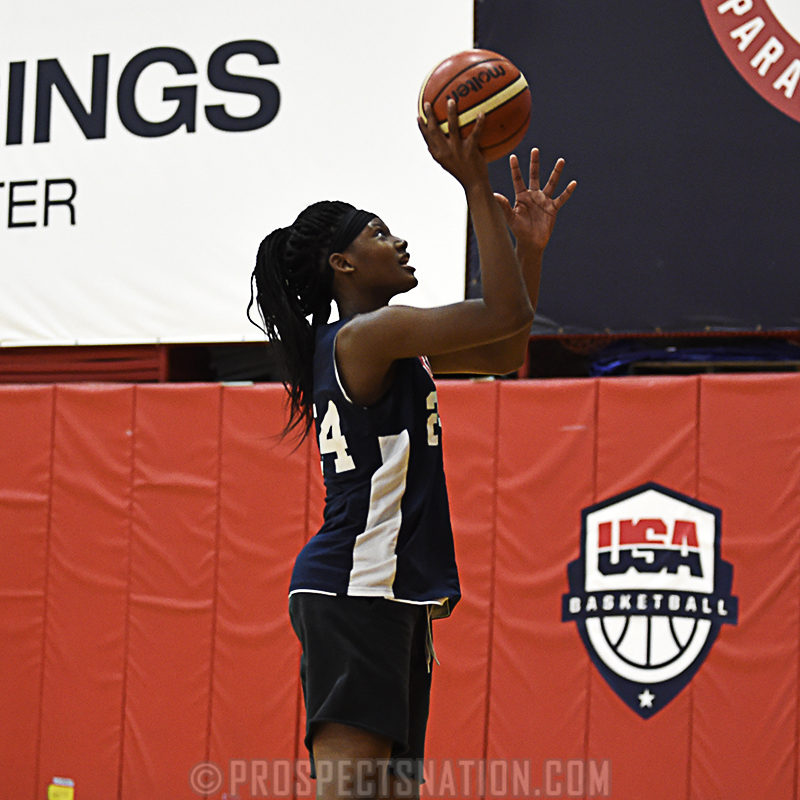 Sania Feagin is emerging as the interior force to rely
on here at USA trials. *Photo by Chris Hansen.The post battles are heating up already with a talented group to pick from. Seeing Lauren Betts, Amari Deberry, Sania Fegin and a host of others all battle inside, in just the first group, was awesome. There are arguments galore to say who the best of that bunch is and will be. Tonight it was Feagin with the edge in impact by virtue of her ability to dominate defensively, start the break and make plays without scoring.
It would not be a shock to see post play the main focus of this year's team based on the options the committee has. All those matchups above were just in the first group and didn't include Timea Gardners of Odgen, Utah, who came in a favorite to make the squad. She too has shown her terrific touch around the basket and made a great opening argument to make the team.
CUTS SATURDAY
Saturday morning's sessions is the last guaranteed session for players. After the morning session the committee will begin cutting players to get to the eventual 12-player roster.

Chris Hansen is managing editor of ProspectsNation.com and serves on the McDonald's All-American and Naismith Trophy selection committees. He was a co-founder of and the national director of scouting for ESPN HoopGurlz from 2005 until 2012 and is the director of the Check Me Out Showcase and ELITE is EARNED events. He can be reached at chris@eliteisearned.com.